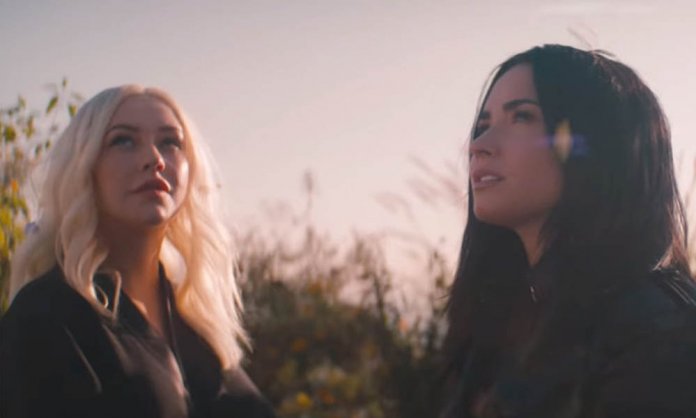 After debuting their joint track "Fall in Line" last week, and performing it live at the Billboard Music Awards, Christina Aguilera and Demi Lovato are back with a clip for the single that conveys its message of empowerment.
The video opens with two young girls, stand-ins for Lovato and Aguilera, who are captured and kidnapped while playing outside. Cut to present day, when they are still living in captivity, until Aguilera finally makes her move to escape and is soon joined by Lovato as the two break free, returning to the idyllic setting of their childhood.
"Fall in Line" will appear on Christina Aguilera's new album "Liberation," which is set for release on June 15.
When announcing the release of the track latest week, Aguilera tweeted, "To anyone who's ever felt silenced and repressed, the truth seekers and bold thinkers… may you liberate your voice and break the mold, never back down, and never fall in line."