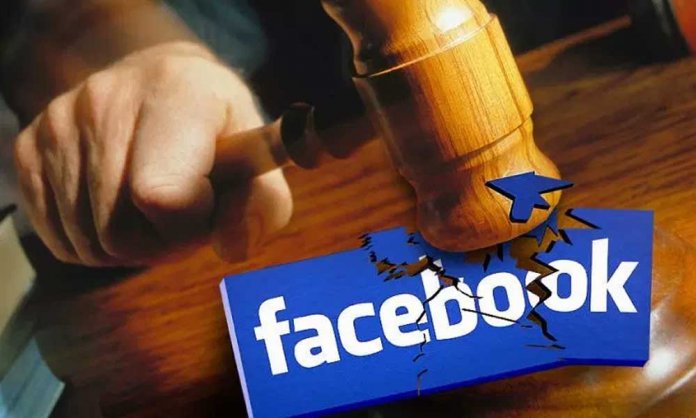 Facebook has agreed to pay a £500K fine for the Cambridge Analytica data scandal to Information Commissioners Office.
This middle way was sorted after a year of litigation fight between the social network and regulatory body.
The scandal was highlighted after the data violation in 2015 after Cambridge Analytica worked for Trump's election campaign.
As per sources, it was like a data heist at Facebook but fully facilitated by the social giant. Raw data was harvested from almost 87 million Facebook profiles.
Cambridge Analytica bore the consequence by shutting down and it was Zuckerberg's company that was waiting to be served.
European Commission Warns Internet Giants to Combat Fake News or Face Regulatory Action
Initially, they chose to stay silent and later denying all the accusations. But ICO was determined not to let them go unscratched.
Although the latest settlement is £500K, Facebook will not accept any involvement in the scandal. The amount liable to pay is a grain of sugar for the 540 billion-dollar company.
Since the data protection violation occurred in 2015, before the implementation of the 2018 EU data protection regulation, the maximum fine payable was £500,000.
If the Information Commissioners Office has filed the fine after May 2018, the fine would be 4% more.
After the settlement both the parties gave a statement, acknowledging the settlement.
The ICO welcomes the agreement reached with Facebook for the withdrawal of their appeal against our monetary penalty notice and agreement to pay the fine. -James Dipple-Johnstone, the ICO's deputy commissioner.
Facebook's Director and Associate General Counsel, Harry Kinmonth shared;
We are pleased to have reached a settlement with the ICO. As we have said before, we wish we had done more to investigate claims about Cambridge Analytica in 2015.
Dell Technologies Acknowledges Potential in Pakistan's Tech Sector
Data is the new currency in digital and tech giants are filling their vault with this currency. Finger crossed that after this development we won't see such scandals in the future.
Do you guys think Facebook was served with justice or more could be done to prevent the data violation?
Share your thoughts with us in the comments below.
Stay tuned to Brandsynario for more news and updates.