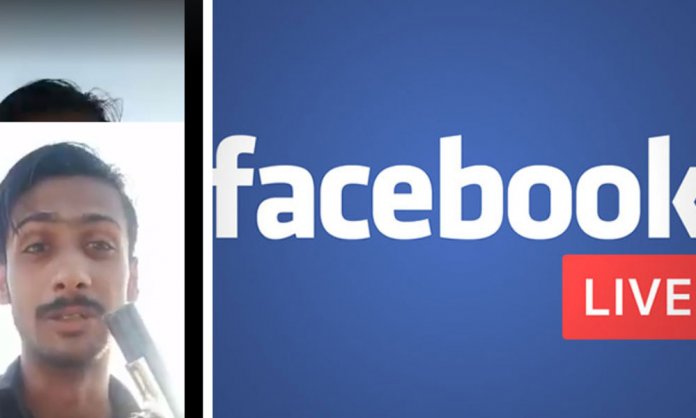 4,325 views
Yesterday, depression caused by a failed relationship caused a man in Sindh to commit suicide while live streaming it on facebook.
He belonged to Gothki, and he unfortunately chose to shoot himself in the head in the 6 minute long video.
In the video he was seen addressing his loved ones in his mother tongue i.e. in Sindhi, where he explained that the reason behind his sadness was the failure of his relationship and that he was apologetic if he had caused anyone any pain while he was alive.
300 People Scared of Losing Their Jobs as Government Replaces PMDC with PMC
According to sources, his name was Munir Kalwar.
Here is what he said in his farewell address to his loved ones:
I can see no way out of this pain and hence ending my life. If I have done any wrong to my friends, I seek their forgiveness.
Even though they had six minutes, none of his friends and family could reach him in time and stop him from killing himself.
The video filled with tragic, triggering visuals is still on the Facebook and Twitter, and these platforms are yet to take it down.
Following the incident, Police took the body to Mirpur Mathelo District Headquarters Hospital.
The first time such an incident took place was in March this year, when a mass shooter in Christchurch, New Zealand, live-streamed a massacre of Muslim worshippers who were gathered there for Jummah prayers.
#MeToo: Filmmaker Jami Opens Up about Being Sexually Assaulted By Media Giant
Introduced in 2016, the Facebook Live feature has met with severe criticism for not being able to control the happening of such dreadful events.
What do you think? Let us know your thoughts in the comments.