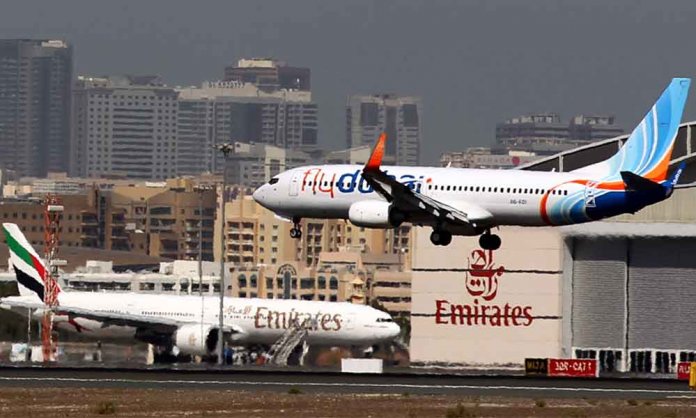 Emirates airlines has announced operational adjustments for 2019 resulting in a drastic cut in flights to Pakistan. The change of schedule is to meet global demands for travelers for the year.
Dubai International Airport's Southern Runway will be closing down between April-May, resulting in flights to Pakistan being drastically cut to almost half.
Additionally, there is also a shortage of pilots due to current economic conditions, resulting in Emirates and other airlines being forced to review operations.
UK Visas for Pakistanis & Other Non-EU Citizens to Become More Expensive
Reportedly, the following schedule for Emirates will apply for all operations across Pakistan:
Dubai-Sialkot: Emirates has also suspended its daily service for the city- Flydubai will continue services
Dubai-Peshawar flights will be reduced to 3 per week from 5
Dubai-Multan: Flydubai will serve the destination as present
Dubai-Lahore flights will be cut down to 9 from 10 in a week
Dubai-Karachi flights will be reduced from 35 to 23 per week
Dubai-Islamabad Flights will be cut to 7 per week from 11
Flydubai to become Operational in Pakistan
Emirati Airline Flydubai is going to become operational in Pakistan out of Dubai World Central-Al Maktoum International Airport. The change of the airport is due to the closure of the southern runway refurbishment project at Dubai International Airport from 16 April 2019 to 30 May 2019.
The airline stated that Flydubai flights to and from Dubai including flights to Karachi, Multan, Faisalabad, and Sialkot will take off and land at Al Maktoum International Airport.
Source: Pakistan Aviation
Have something to add to the story?
Stay tuned to Brandsynario for more news and updates.
Canada to Become Home to Another 1 Million Immigrants by 2022