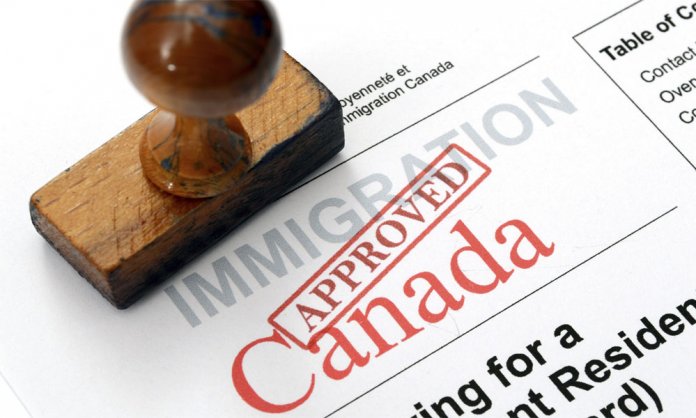 Canada has announced granting permanent residency to another 1 million immigrants by 2022.
The government of Canada has set a target of 370,000 for 2021. There were a total of  84,000 new immigrants who were granted permanent residency as compared to 2017.
The country will welcome 330,800 immigrants in 2019. In the second year of the 3-year plan, it might see 341,000 immigrants arrive in 2020.
Followed by the arrival of 350,000 new immigrants in the country in 2021, equating nearly 1% of Canada's total population.
Since November 2015, Canada has welcomed 58,600 Syrian refugees through an unprecedented national effort from private sponsors, community and religious groups, service provider organizations, and volunteers all across the country. (THREAD) pic.twitter.com/ekSN13XpxY

— IRCC (@CitImmCanada) January 8, 2019
The Canadian government acknowledges the contribution of the migrants to the country's economic growth and the plan from 2019-2021 will benefit all Canadians and help maintain the competitive position of Canada in a global economy.
In addition to increasing the workforce, immigration of newcomers also helps to overcome the challenges faced by the country due with an aging population, according to the government of Canada.
According to a passage in the 2018 Annual Report to Parliament on Immigration:
Growing immigration levels, particularly in the Economic Class, will help us sustain our labour force, support economic growth and spur innovation.
With an ageing population and low fertility rates, immigration plays an important role in ensuring that Canada's population and labour force continue to grow.
As reported by CNN, one-fifth of the total population living in Canada was in fact born outside of the country. Canada has welcomed over six million new residents since 1990.
Canada sees immigration as a source of talent. We welcome refugees because refugees are doctors, lawyers, engineers, and other professionals that benefit all of us.

— Brian E. Butler, Ph. D. (@brianebutler11) January 11, 2019
"Canada is a country that was built by immigration." pic.twitter.com/GUdliwxiD4

— Elizabeth Cotignola 🍁 (@LaDiavolina) January 12, 2019
Minister of Immigration, Refugees, and Citizenship of Canada, Ahmed Hussen, who himself moved to Canada as a refugee from Somalia, talked about the challenges faced by the Canadian economy, including an ageing population and a declining birth rate.
Ahmed Hussen said:
Thanks in great part to the newcomers we have welcomed throughout our history, Canada has developed into the strong and vibrant country we all enjoy.

Immigrants and their descendants have made immeasurable contributions to Canada, and our future success depends on continuing to ensure they are welcomed and well-integrated.
Canada aims to boost economic growth by tackling these issues through newcomers who are relatively young, on average, and have the potential to increase the workforce of the country.
Stay tuned to Brandsynario for more updates and news!