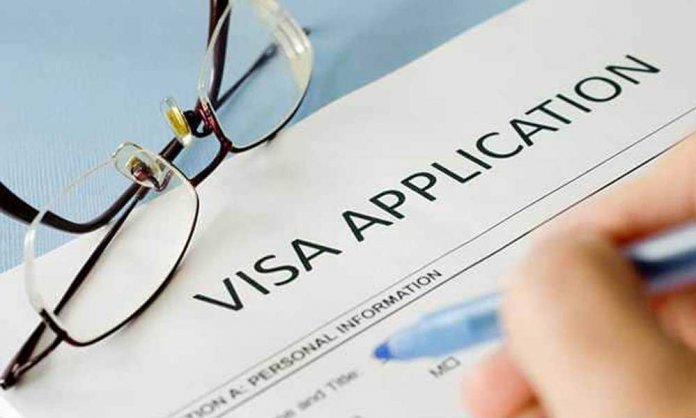 With the New Year, Canada has established new rules! It is now mandatory to conduct fingerprint collection and photo requirement also known as biometrics.
This new rule has been extended to the United States of America, Asia, and the Asia Pacific.
This is the second phase of the expansion. In July, the requirement for biometrics was applied for Europeans, the Middle Easterns, and Africans.
The Government of Canada is asking for fingerprints and photo identification for the purpose of identifying individuals.
This requirement is applicable to individuals who are applying for a Canadian visitor visa, work or study permit, permanent residence, including 'Express Entry' candidates, or asylum in Canada.
Biometrics is applicable to children from the age of 14 to adults aged 79 (except in asylum cases, for which there is no upper age limit).
Those travelers who are flying in from visa-exempted countries will be required to have a valid Electronic Travel Authorization (ETA) with them and will not be required to give their biometrics.
Immigration to Canada From Pakistan: 7 Ways You Can Make the Move
Biometric Exemptions
Applicants in the following categories are not required to give biometrics to visit Canada:
Canadian citizens, citizenship applicants (including passport applicants), or existing permanent residents;
visa-exempt nationals coming to Canada as tourists who hold a valid Electronic Travel Authorization (ETA);
children under the age of 14;
applicants over the age of 79 (there is no upper age exemption for asylum claimants);
heads of state and heads of government;
Cabinet ministers and accredited diplomats of other countries and the United Nations, coming to Canada on official business;
U.S. visa holders transiting through Canada;
refugee claimants or protected persons who have already provided biometrics and are applying for a study or work permit;
temporary resident applicants who have already provided biometrics in support of a permanent resident application that is still in progress.
Where will the Biometrics Process Happen?
Biometrics data can be processed at any Government of Canada-authorized Visa Application Centre (VAC).
How Much Does it Cost?
First-time applicants will have to bear a fee of CAD $85. Those applying with a family will have to pay a fee of CAD $170.
How Much Time Does it Take?
Biometrics is a quick process and only takes a few minutes.
Canada Takes-In Tech Immigrants?
American President Donald Trump has introduced a wave of new law and order in the country. Because of the strict rules against immigrants, it has become extremely difficult for them to get Green Cards.
Such immigrants who are now facing difficulty to survive are now being reeled in by other countries, particularly Canada. The country has massive opportunities and vacancies in the IT-Tech sector.
It is expected that there will be about 200,000 jobs by 2020. Toronto and other major cities are already hiring immigrants for promising firms.
Are you looking for a job in Canada? Share your experience with us!
Stay tuned to Brandsynario for more news and updates.