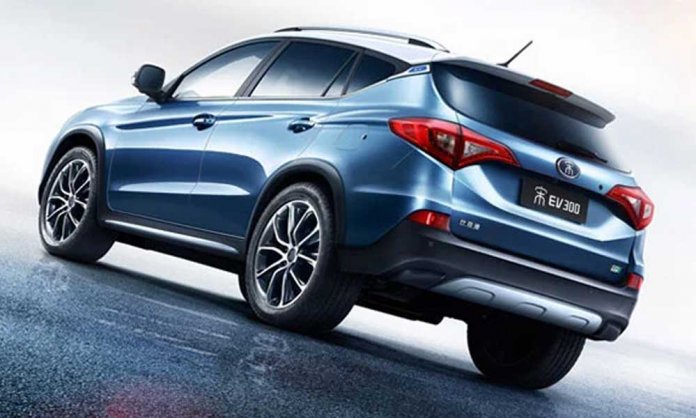 Another foreign brand is ready to make its grand entrance in Pakistan! Chinese manufacturers BYD is eyeing to enter the Pakistani automotive markets with Rahmat Group.
BYD is China's largest electric vehicle maker who is now wanting to assemble and manufacture of electric vehicles (EV) in Pakistan.
The multinational company has a turnover of $250 billion and it will be an immensely positive prospect in the auto sector of Pakistan.
Furthermore, the current information hints that BYD will not just be manufacturing EV cars but also buses, passenger cars, vans, batteries, chargers as well as other related components for both Pakistan and the region.
Shaukat Qureshi, CEO of Rahmat Group shared that the company has been in touch with Prime Minister Imran Khan via a letter. In the letter, BYD writes to PM Khan that bike owners will be able to save up to Rs 4,000 a month on account of fuel costs, alongside zero maintenance.
Electronic Vehicles Policy- 100,000 Cars will be Converted to Electric Power
As per CarSpirit, small passenger cars and LCV owners would be able to save up to Rs 25,000 per month followed by coaches and buses which will see Rs 300,000 to up to 500,000 savings per month. The EVs also produce zero emissions which is a big bonus to tackle environmental pollution concerns.
BYD is backed by one of the richest men in the world, Warren Buffet and footprints spanning over 6 continents, 50 countries and more than 200 cities across the world.
On the other hand, Pakistan's first-ever electric vehicle (EV) policy has been approved by the Cabinet and several companies will be interested in producing electric cars in the country.
The Japanese auto giant Toyota signed an agreement with BYD to manufacture electric cars around the world. Even Total Parco is planning on doing a collaboration with BYD.
The PM has the vision to convert 30% of the vehicles in the country to electric by the year 2030.
We have yet to see what wonders the brand will do in Pakistan in the upcoming months.
Stay tuned to Brandsynario for more news and updates.
World's Cheapest Electric Car 'Zetta' to be Launched in 2020