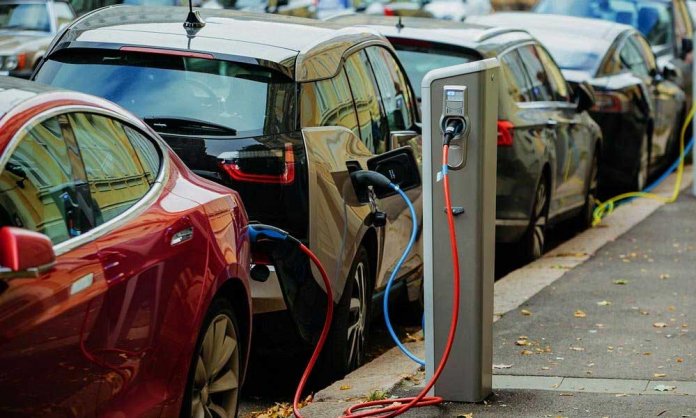 The government has now set up a new target for EV policy, a very optimistic goal is set for the automobile industry.
Under the same policy, 100,000 cars and 500,000 two and three tyers vehicles will be converted to electric power.
These Electronic Vehicles plants will have the support of special economic zones and will enjoy tax breaks and other amenities so the cost of production of electric cars is low.
The government approves the new Electronic Vehicle (EV) policy just to keep a hold of the soaring Oil Import prices. This decision was also in support of the alarming air pollution rate that our country is facing at the moment.
Many local manufacturers were desperately waiting for a green light from the government to start the production of electronic automobiles locally. The government also sets some really difficult goals to achieve in the coming year. That will not only cut down the oil consumption but will help the environmental hazards our country is having at the moment.
According to the Minister of Climate change, the total emission from vehicles is about 40% of the total population in Pakistan which needs to be reduced. The standard set for developing countries is only 20%.
Lahore Teens File Petition Over Deadly Smog & Hazardous Air Quality in High Court
Through this policy regulatory bodies will try to convert 30% of 4 to 3 wheels vehicles to electric power. The local automobile industry is already working to launch locally produced electronic cars. This news will bring a lot of positive changes.
Driving electronic cars will be much cheaper than carbon-based fuels such as Petrol, CNG and any others. The conversion will also save $2 billion annually on oil imports. Another benefit will be given to the CNG stations as they have not been properly operating because of the gas shortage.
Also, many fuel companies are ready to invest in battery charging stations and we might see the stations popping up sometime sooner.
We see this development as amazing news for Pakistanis. Finally, our government is not just thinking about cutting down extra expenses but also about the environment.
Do you guys think this policy will help the layman? If yes then share your thoughts in the comments below.
We will be updating these stories as the latest happenings pour in. Stay tuned to Brandsynario.