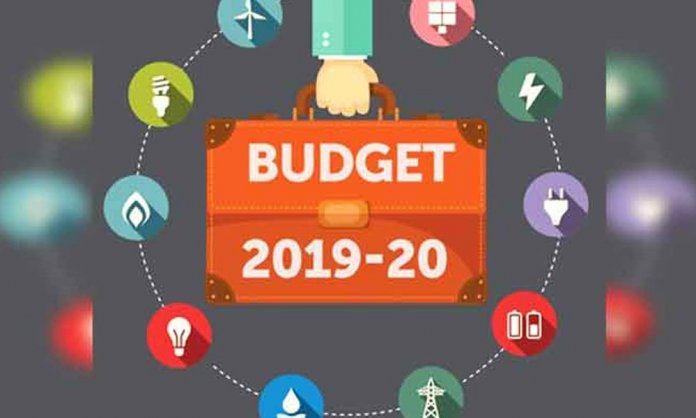 Update, July 1st, 2019:
The budget bill for the new fiscal year of Pakistan was approved by the National Assembly and signed yesterday by President Arif Alvi despite strong blockage attempts from the opposition parties.
The Pakistan Tehreek-e-Insaf government has finally rolled out its first budget for the fiscal year 2019-20 last night, which is of 7,022 billion rupees.
The budget was presented in the National Assembly by Hammad Azhar, State Minister for Revenues.
Azhar stated that total federal revenues have been estimated at Rs 6.717 trillion which shows a 19% growth than the previous year's revenues of Rs 5.661 trillion.
Prime Minister Imran Khan signed the budgetary proposals for the fiscal year
2019-20. #PrimeMinisterImranKhan #Budget2019 pic.twitter.com/QDNMlq1tMT

— Govt of Pakistan (@pid_gov) June 11, 2019
Brandsynario did a Twitter poll and the results reveal that the majority is unhappy with the budget.
Morning, Pakistanis! Do yo think the new #Budget2019 is really a 'People Friendly Budget'?

— Brandsynario (@brandsynario) June 12, 2019
Following are the key features of the budget 2019-20 and the public's reactions to them.
1. Salaries and Pension
The minimum wage has been increased to 17500 rupees to help downtrodden of the society. #Budget2019 pic.twitter.com/bV1vpUfnvo

— Govt of Pakistan (@pid_gov) June 11, 2019
Ministers have agreed for 10% cut in salaries. Salaries of civilian employees from grade 1-16 have been increased by 10%. However, salaries for Cabinet members have been cut by 10%.
Pensions for retired employees increased by 10%, and the minimum wage has been set at Rs17,500.
Reactions
People do not seem too pleased with it, as they think the salaried class might suffer the most because of taxes.
After the budget day ! Every one in office counting and discussing expenditures which will face by the middle class.

Budget will disturb the life style of hand-to-mouth peoples .
.#Budget2019#بجٹ_آئی_ایم_ایف_کا

— Muneeb ur Rehman (@MeemRay) June 12, 2019
we reject this buget . @ImranKhanPTI do you really know how much money salaried people have to pay as tax ? government is robbing the salaried people in form of tax collection.#budget #Budget2019 #Budget2019rejected

— [PK] n-OOO-b (@sirfan_1122) June 12, 2019
Screwing the salaried class over again. Highest tax slab for salaried class now stands at 35%. more than the rate of 29% corporate tax rate. Welcome to Naya Pakistan. #Budget2019

— Shahrukh (@shahrookhh) June 11, 2019
Take home salary 89200 Tax 19400
I promise i will never vote for any one again.
#ImranKhanPTI#Budget2019

— Superspider2266 (@Superspider2261) June 12, 2019
2. Commodities
Sales tax on sugar has been increased from 8% up to 17% alongside cooking oil, ghee, and drinks with sugar. The same goes for semi-processed and cooked chicken, mutton and fish products.
10 percent identical tax on milk, cream, and powdered milk will be imposed. FED on an upper slab of cigarettes has been increased from Rs4500 to Rs5200 per 1000 sticks.
The government believes that the rise in tax on cigarettes will help discourage the habit of smoking.
For the public health and financial perspectives, the increase in tax on tobacco will have a significant effect in reducing cigarette consumption; it will also generate additional tax revenues.#Budget2019 pic.twitter.com/N1uAZk8SoI

— Govt of Pakistan (@pid_gov) June 11, 2019
Reactions
Taxing eatable items like edible oil, sugar and flour is criminal۔ Taxing the existing Tax payers more rigorously is illogical۔#Budget2019#PMIKAddress

— سید (@Sasjaffry) June 12, 2019
Please don't impose a tax on COCOMO, already its size has reduced 😭#Budget2019 pic.twitter.com/LgQcHs1kGt

— Ak47♛ (@HolaItsAk47) June 11, 2019
3. Automobile
2.5% tax has been imposed on vehicles up to 1000cc, 5% on automobiles from 1001-2000cc, and 7.5% on vehicles with more than 2000cc engine power.
4. Petroleum
The government has increased CNG price for Region-1 from Rs64.80 to Rs74.04 per kg, whereas for Region-2 it was increased from Rs57.69 to Rs69.57 per kg.
5. Loan Programs
Rs100 billion for soft loans under Kamyab Jawan Program have been allocated. 80,000 deserving people will be provided interest-free loans every month.
6. Education
An amount of over Rs28,646 million has been allocated to the Higher Education Commission for ongoing and new schemes.
7. Defence
Pakistan's Defence budget will remain Rs1150 billion. 10 percent ad hoc relief has been approved for armed forces employees.
Reactions
One way to understand the civil-military issues during the @pmln_org govt. is to follow the money. From 2013-16, Dar was disbursing less than what was budgeted for military spending. Since then, more money has been disbursed than was budgeted. https://t.co/ewvyaz9Qrs pic.twitter.com/7Tmtksanza

— Uzair Younus عُزیر یُونس (@UzairYounus) June 11, 2019
So defence budget will remain same i.e Rs1150 billion.

Rs260 bn pensions of retired soldiers.

Rs45bn for security enhancement & undeclared allocations for weapon procurements

Both Prime Minister and DG ISPR lied and think not increasing means 'voluntary cut' 🍭🍭#Budget2019

— Anas Tipu (@teepusahab) June 11, 2019
8. Mobile Phones
Withdrawal of 3% Value Addition Tax on Petroleum Products and Mobile Phones will be applied. This measure would also ensure rationalization of tax on import of mobiles, stated Azhar.
9. Housing and Development
Minister of State for Revenue, Hammad Azhar says the government has proposed mega-development schemes for far-flung areas of erstwhile #FATA and #Balochistan in the current budget. #Budget2019 pic.twitter.com/SuLOVwxWv5

— Govt of Pakistan (@pid_gov) June 12, 2019
Rs. 210 billion has been earmarked to implement various physical planning and housing initiatives, and Rs. 45.5 billion have been allocated for Karachi's development programs.
The PSDP allocation for Climate Change Sector has been kept at Rs. 1102 million.
Rs. 63.5 billion have been allocated for special areas including merged districts of Khyber Pakhtunkhwa, Azad Jammu, and Kashmir and Gilgit-Baltistan.
A special allocation for Rs 75 billion will be provided for equitable Regional Development in order to accelerate the development of less developed areas and Rs. 22 billion are set aside for the 10-year development plan of merged districts.
Rs 1,800 billion have been kept for development programmes including Rs 950 billion for federal development programmes.
Reactions
Some people are of the opinion that equal attention should be given to the development of Karachi, the economic hub of the country.
The economic hub of #Pakistan deserves special focus. Rs. 45.5 billion are allocated for 9 projects backed by Federal Govt for #Karachi. #Budget2019 #PMIKAddress pic.twitter.com/GthpgW3tuD

— Humans Of Pakistan (@humans0fPak) June 12, 2019
While others think Agricultural development has been neglected.
Did u see that our Agriculture sector has halted to grow due to water shortage. Just in 2025 we will be one of the most water stressed countries in South Asia, yet we donot have any major water conservation projects or plans.#Budget2019 #PMIKAddress

— سید (@Sasjaffry) June 12, 2019
Filers and Non-Filers
The country is currently under a $ 97 billion debt. The budget has been made with the prime aim to convert non-filers into filers so that the government can steer Pakistan out of debt.
PM Khan made an appeal to the nation for the same in his special address on Monday, June 11th.
The 'People Friendly Budget'
PTI government has declared that it will not receive any loans from State Bank of Pakistan to bridge the budget deficit. They are calling it the 'People Friendly Budget'.
Moreover, government expenses will be cut from Rs460 billion to Rs. 437 billion. However, the public seems to hold mixed opinions about it.
Some, including Reham Khan, are mocking the budget.
درحقیقت سلیکٹڈ وزیراعظم کو معلوم ہے کہ نہ تو ان سے حکومت چل رہی ہے اور نہ کسی نے چلنے دینی۔ اس وجہ سے مخالفین کے خلاف انتقامی کاروائی کر رہے ہیں تاکہ جب اقتدار واپس لیا جائے تو اپنی مظلومیت کا رونا رو سکیں کہ میں نے مافیا کو جیلوں میں ڈالا اس وجہ سے مجھے حکومت سے نکالا گیا

— Reham Khan (@RehamKhan1) June 11, 2019
A #PTI "People Friendly" budget means that People will have to borrow money from their Friends to make ends meet

#Budget2019 pic.twitter.com/kOaxkNttpR

— Khurram Qureshi (@fatherofyousaf) June 11, 2019
Govt is taking loans from all corners, devaluing its currency, causing inflation, perishing purchasing power, taxing kitchen items, making fuel like LPG and Petrol more expensive and adds 516 billions Rs of additional taxes.@iamshafaatali@ZaidZamanHamid#Budget2019#PMIKAddress

— سید (@Sasjaffry) June 12, 2019
While others believe it will truly help transform the country and are proud of it.
I used to admire you n follow you but from tday onwards i take you as RAHBER .. you are beyond being a leader or PM.. you are one who holds the LANTERN.. who holds your hand n show you the path.. so Proud pakistan zindabad 🇵🇰♥️@ImranKhanPTI #Budget2019 #PMIKAddress pic.twitter.com/HzMsrevUb8

— zileNoor (@ayatfatima1330) June 12, 2019
Some are also of the opinion that the budget is not that bad, our expenses are, while some think our expenses will have to be cut down due to the budget.
Those who are crying on Budget & Taxes on Social Media, just check their
* Income
* Houses
* Living Life Style
* Cars
* Holidays within Pakistan
* International Tours
* International Properties

Baaqi ap khud samajhdar hein.#Budget2019 #ImranKhanAddressesTheNation

— Amna Chaudhry (@amnachaudhry01) June 12, 2019
In nut shell, #Budget2019 is about eat less, drink less, consume less, shop less, tour less, and so on.

Stay at homes, offices, work premises only.@geopakistantv@humaamirshah @abdullahsultan#Pakistan #Budget

— 丂尺 (@SSunNyRaJa) June 12, 2019
What do you think about the budget 2019-20?
Will it change your lifestyle in any way?
Let us know in the comments! Stay tuned to Brandsynario for more updates.