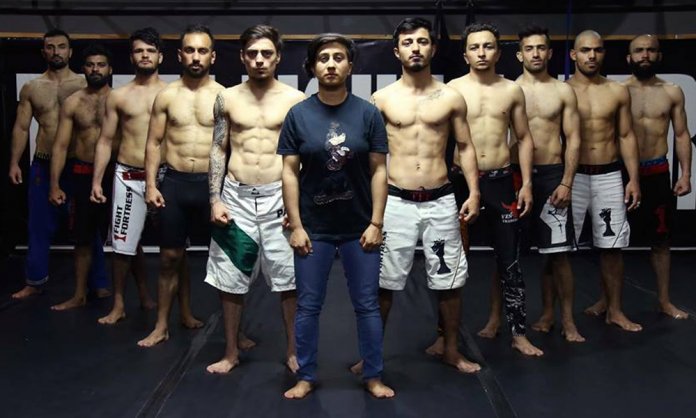 This is the story of Pakistan's first and only international female mixed martial arts fighter. Anita started practicing taekwondo at an early age in Hunza with her brothers.
Trained for just one year, when Anita Karim stepped inside the ring for the first time, within 5 seconds she took down her experienced opponent with a confident left-hand punch.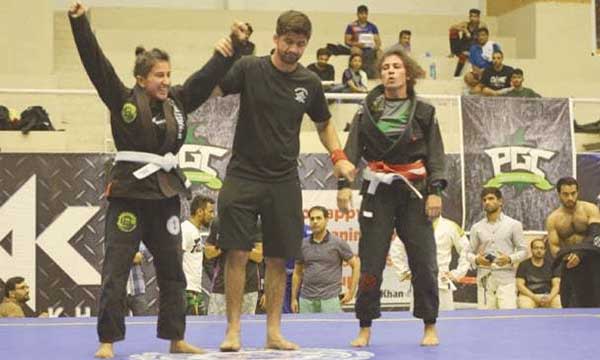 Anita did not have a female companion to train with or to compete against, so she trained with her brother and other male practitioners of martial arts under the supervision of the well-known trainer, Ehtisham Karim.
Determined to learn from her mistakes, she had a burning desire in her heart to get back up stronger and walk off the defeats like a true champion.
It was all about experience, they were not differently trained. The jabs, the crosses, and the kicks are all the same, it is just about implementing them. I have to focus a bit more on these things -Anita Karim
Recently, on 1st March, she walked out of the ring with a victorious win at  One Warrior Series (OWS) against Indonesia's Gita Suharsono in Singapore.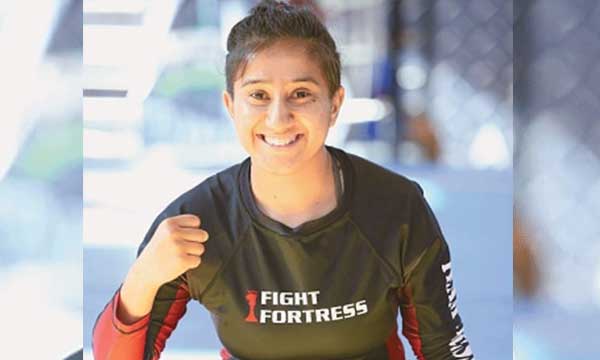 Anita holds two other achievements under her belt including Women's National Jijitsu Champion (PGC) and Women's National Submission Grappling Champion (PGC).
Before getting her into MMA, we trained for a few days so that she could understand how it feels when you are punched in the face – Ehtisham, established MMA fighter

I wanted to prove that girls can do anything, that they are not delicate or too sensitive, and it is only a perception that they are weaker. It is actually what society has fed us. – aNITA kARIM
Reportedly, Anita is the only girl training and is given no leverage, in fact, she gives the boys tough competition.
"We don't worry about things such as hitting her lightly during training. If we are soft on her now, she will get thrashed in her fights. No one likes to be beaten, but when Anita punches me during training, instead of getting angry I am glad. I tell her that it is how you connect blows." Ehtisham says.
We are proud of Anita and how she has been bot only battling against the other gender and emerging as the next big sports star, we also salute her for her on-going fight with society and breaking stereotypes.
Anita Karim is the example fathers and mothers in households should give their children to teach them that just because you are a girl or because you do not have proper resources that don't3 mean you cannot accomplish your dreams.
"We had already seen how the world works and how people try to bring you down, so we did not let it affect Anita," says Uloomi Karim Shaheen, her brother. "We were concerned how she would react, but she handled it well."
Anita says famous Pakistani mountaineer Samina Baig is her role model, both these marvelous women belong to the same village.
I want to become an example for girls. I want to inspire them to keep moving towards their goal, to achieve whatever they want and prove to everyone that girls can do anything. – aNITA
Brandsynario acknowledges and applauds the hard work of this amazing young lady. May you have many victories ahead! Bravo!
Stay tuned to Brandsynario for more news and updates.