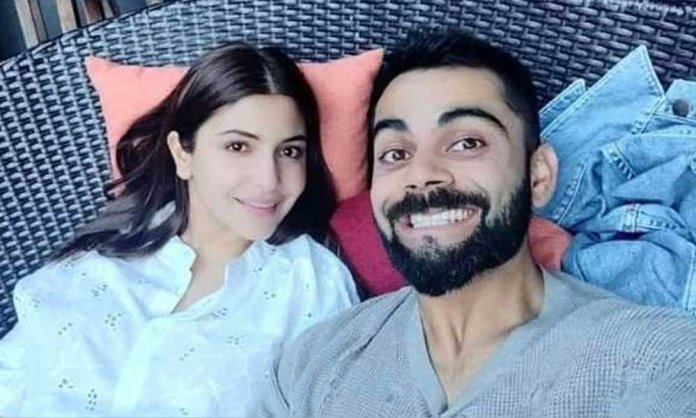 3,773 views
Remember when a Pakistani fan bumped into Virat and Anushka in Manchester and had lunch with them?
Well, here's another fan moment where a Pakistani fan met Virat Kholi at the Emirates Lounge, terminal 3.
Here are the photos for you to enjoy and covet!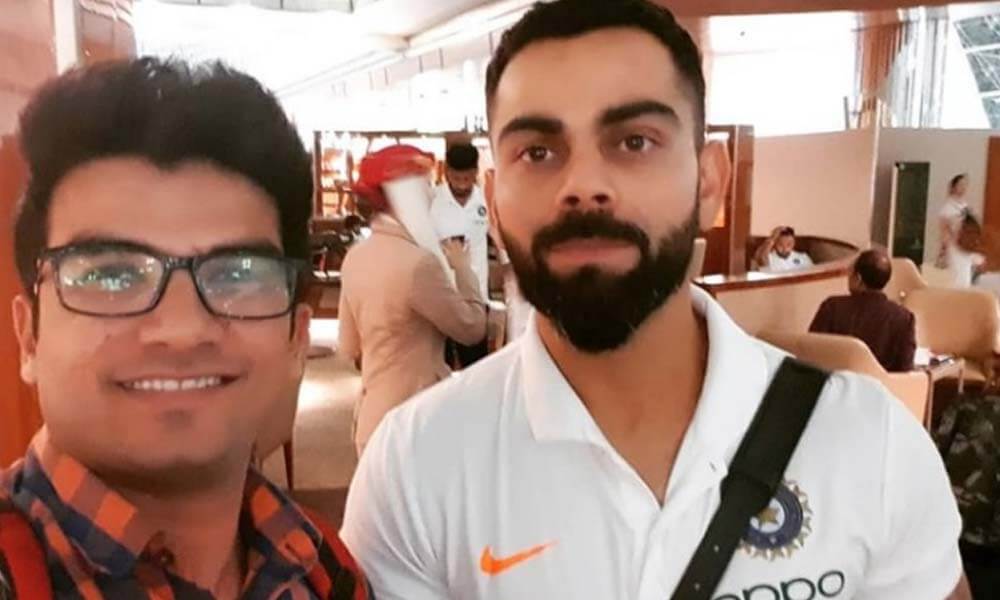 Of course, his friends and fans are loving it, and so are we!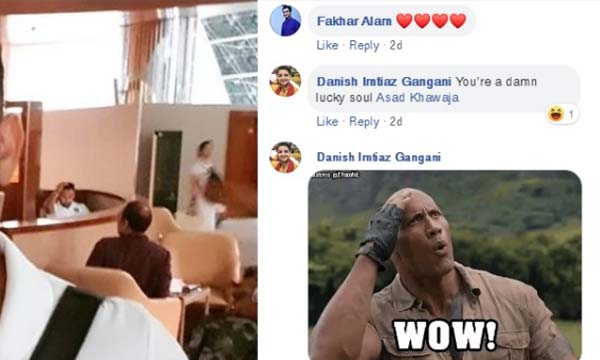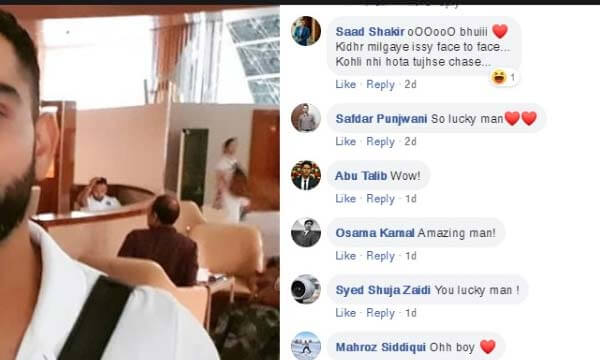 July 10th, 2019: Virat Kohli and his gorgeous wife Anushka Sharma may live and work across the border, but they are adored by Pakistanis as well.
Cricket as a sport teaches you many things along with great sportsmanship, the same is with arts and entertainment.
Similarly, a die-hard cricket fan, Shayaan, living in Manchester got to meet his favorite cricketer by absolute coincidence!
Shayaan not only ran into Virat but by luck also met his better half as well. When he shared his pictures with the power couple, Twitter could not stop talking about it!
View this post on Instagram
It was surreal. It's the second time I've met Kohli and the first time was as big of a coincidence as this time and that was in 2014! Just spending a bit of time with them and seeing how well they treated me, with respect and all, it felt like a dream and I'm still in shock! I've been a massive fan of Kohli my whole life. -Shayaan
Social media was having a hard time believing his luck as he was roaming out and about during his lunch break when he met them.
While some expressed how lucky he was, others envied his luck. Shayaan described both of them as the nicest people he has ever met as well.
Hoping to have half of Shayaan's luck on our side, we'd also love to bump into either o these two amazing souls one day.
Stay tuned to Brandsynario for more news and updates.
World Cup 2019: Ranveer Singh Consoles Pakistani Fan by Saying "They'll be Back!"