The star kid turned actor, Shahroz Sabzwari, has been under media surveillance more for his personal life than for his acting. Divorcing Syra Yousuf, the actor had married Sadaf Kanwal attracting tons of hate from Pakistanis all over. Those who did not even know of a Shahroz now came to know him. Well, the actor has certainly figured out the formula, 'how to stay relevant'.
Read More: Shahroz Sabzwari Comes To Rescue Sadaf Kanwal In Recent Scandal
Shahroz Sabzwari – Waseem Badami
Shahroz Sabzwari was invited to a show. The host was the beloved Waseem Badami who has made his name through the Ramadan shows. Waseem asked the question, 'Love happens once or multiple times?'
The actor replied that true love happens only once. Appreciating Shahroz and the depth of the matter he hinted at, Waseem reiterated that Shahroz too had that just once. Bahroz Sabzwari's son assented.
Hear it out yourself.
Syra or Sadaf?
Having followed Shahroz's life closely first because of the cute couple Shahroz and Syra made, and then, to look for content to troll Shahroz and Sadaf, netizens are confused. They cannot figure out which one Shahroz is talking about.
The interview happened recently so it is possible that he is talking about Sadaf, the person he married after leaving Syra. Maybe, and we can only speculate, the true love he is talking about is Sadaf because he chose to get out of the relationship with his first wife.
Read More: Shahroz & Syra's Daughter Reciting 'Ayat-ul-Kursi' Will Melt Heart
However, if we are speculating then why not Syra as well? See, it has been some time since Shahroz married Sadaf. He has had ample time to see compatibility with her and as human nature goes, one automatically starts comparing. Not only that but the actor also got to spend some time with his ex-wife once again after marriage as they shot a movie together. Hence, what if Shahroz realized that Sadaf may not be the true love and that he lost the chance of spending his life with her?
But the way he is smiling and loving every moment of his time on the show with Waseem Badami, it does seem unlikely that it is Syra.
Let's look at what the people thought of it though.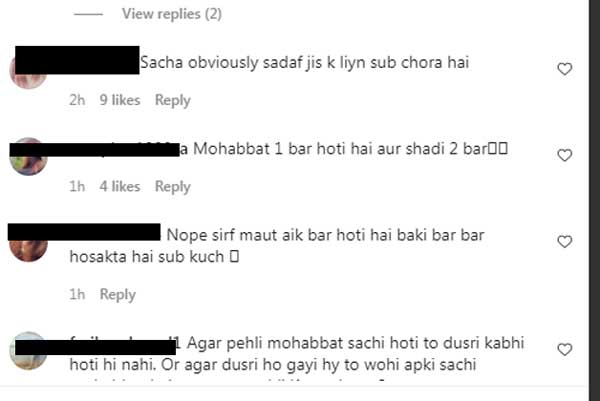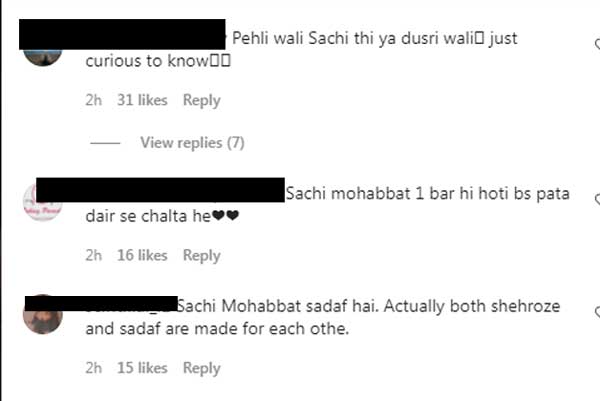 Well, whoever it was Shahroz will know better. And it is highly likely that this was just one more stunt of staying relevant, staying viral. Or could it be that his new strategy is being Rahul from Kuch Kuch Hota Hai?
Stay tuned to Brandsynario for the latest news and updates!