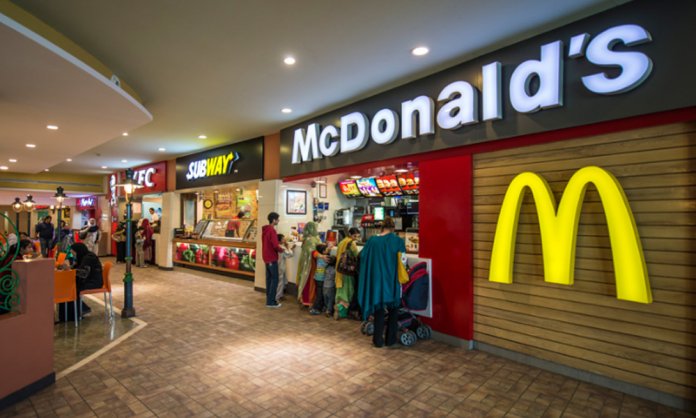 Once upon a time, there was no food court in Karachi … I am talking about the turn of the century when going to 'The Point' aka Park Towers or Dolmen Mall, Tariq Road was considered huge, considering they were the only shopping malls that had dedicated a section for foodies, now known as the Food Court.
Then came The Forum and things started to look good for Karachi where Malls became a new rage, with others following in their footsteps. Now Karachi has become a City of Malls where every other day you see a Board of 'Coming Soon' and get excited about the upcoming Mall Project and also about the Food Court, as a Mall with A Cinema or A Food Court, is not a Mall at all.
Let's analyze the 5 best Food courts in Karachi and rank them as per the options they give to the foodies and how they can improve their ranking.
1) Dolmen Mall Clifton
It may not be the largest mall in the city but it sure is the busiest; weekends or weekdays, it is always full with people from all walks of life and all parts of Karachi throng to DMC to check out the amazing shops and the picturesque view of Seaside.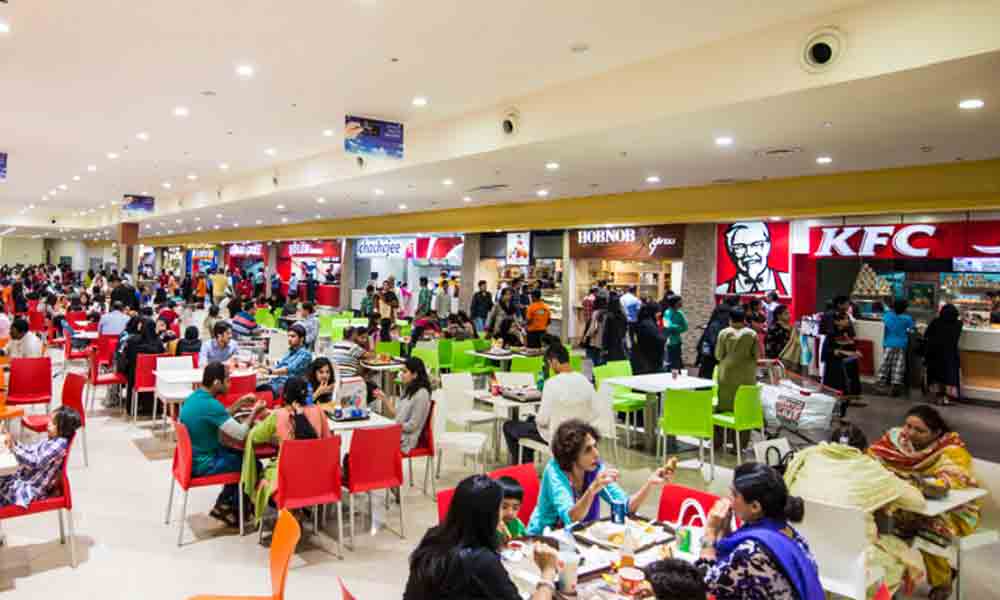 The Food court has restaurants to cater to each and every member of the family, from kids to elders and the oldest. You don't get Gunsmoke in a shopping mall where there are Ice Cream parlours, Pizza joints and Fast Food outlets that offer Fat, Thin and all the remaining kind of Pizzas. There is no shortage of space in the parking lot on weekdays so plan accordingly and you will have the time of your life!
2) Lucky One Mall
It came, it saw and it conquered … that's Lucky One for you. The largest mall in the city opened last year and since then has become the pride of those living in Nazimabad, Gulshan e Iqbal and Gulistan-e-Jauhar where there were smaller malls with even smaller food courts.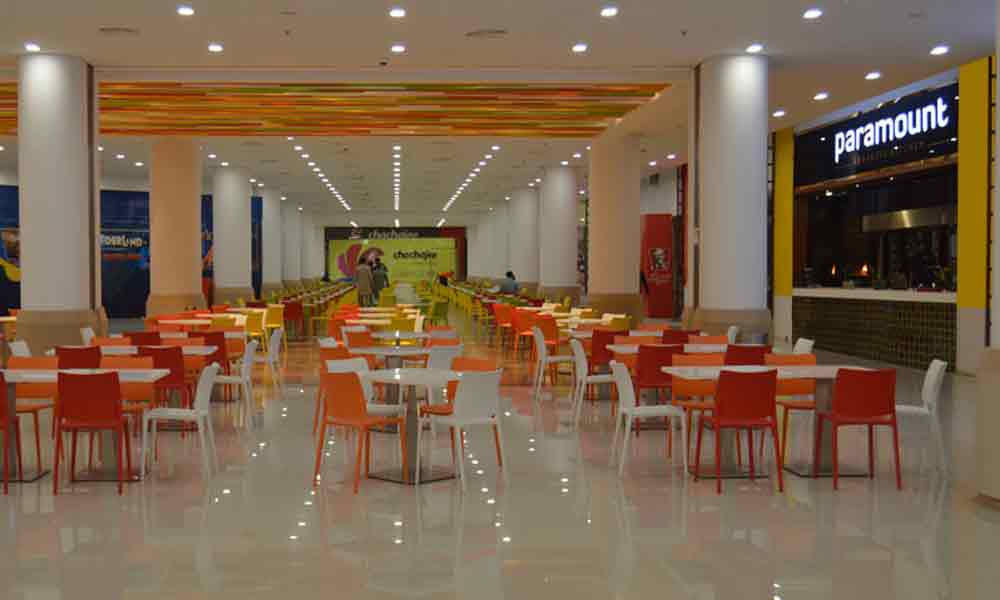 Lucky one's Food Court has so much to offer that you will forget that it's a mall because it looks like a city in itself. Take your family and friends to the place and treat them to what their hearts desire because this mall has it all to make you feel, lucky!
3) Atrium Mall
The more we thank Atrium Mall for its existence is less because this Mall brought to us two things we wanted together – Cinema and Food. People might rate its Food Court at number 3 but for me, it remains the best considering it has the variety none of the other malls do.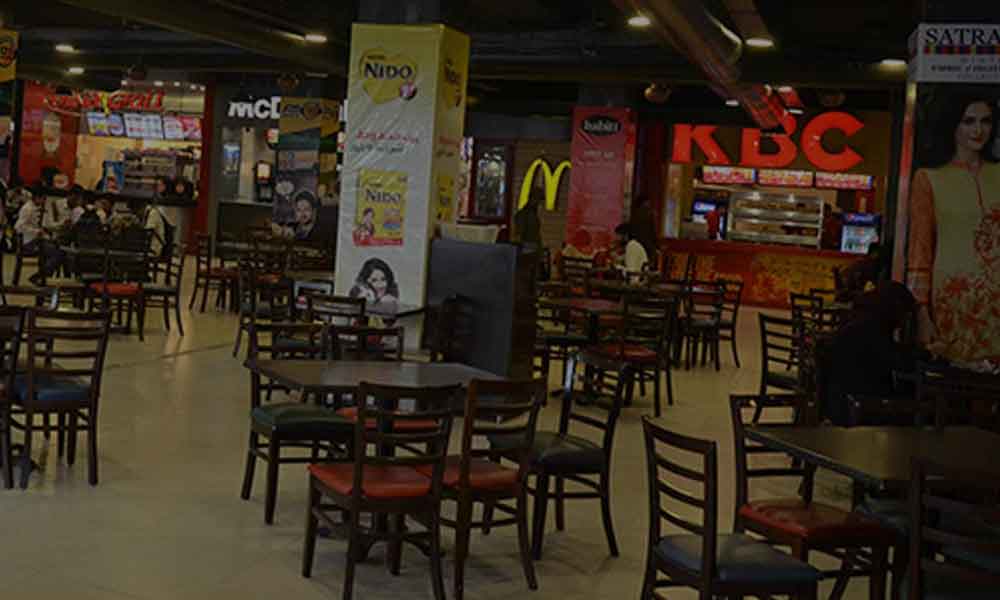 There is Chacha Jee and Bun Kabab stalls followed by Dunkin Donuts, Pizza outlets as well as Karachi Broast, Lebanese delicacies and local food items, besides McDonald's, Ice Cream shops and Corn Treats. Yes, space seems less even on weekdays but then when you have so much to offer, people will throng as if there is no tomorrow.
4) Dolmen Mall Tariq Road
The oldest mall in the city that came with a proper food court still ranks amongst the best; you can order anything from Bar B Q items to Ice Cream, from Burgers and Sandwiches to special Chicken dishes here and don't feel robbed at all.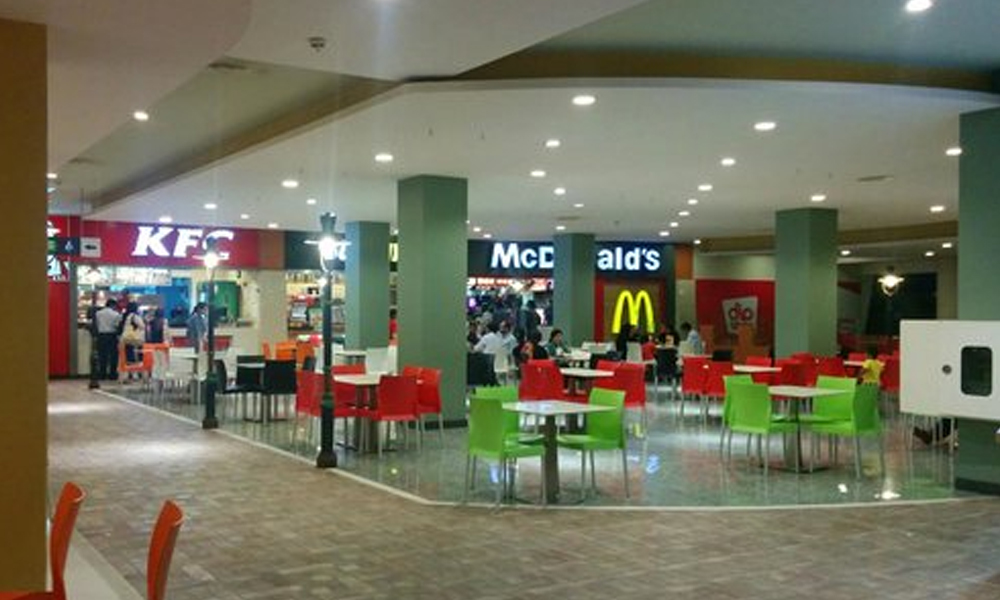 If you are feeling lonely from shopping with family, or want to meet friends at a center point in the city, then Dolmen Mall Tariq Road is the place to be. Parking remains their biggest problem till now but when you can get quality food in a perfect atmosphere, who cares!
5) Ocean Mall
Ever since Ocean Mall has opened, it has given refuge to those cinegoers who can't go to Atrium and find Nueplex too far; add a wonderful Food Court to the premises and you make it your number one spot to hang out.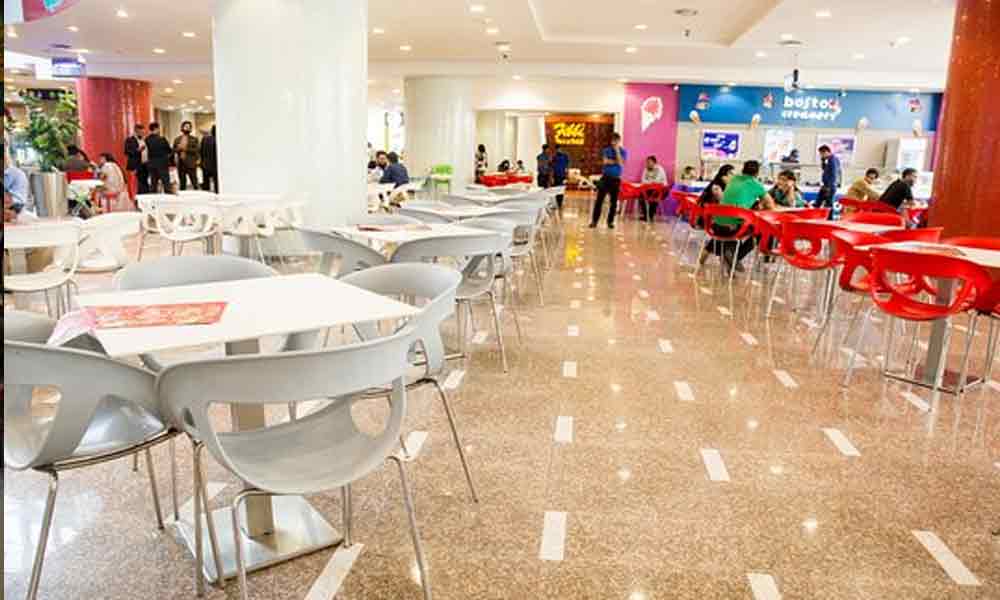 From McDonald's to KFC (coming soon), from China Grill to Dunkin Donuts, from OPTP to New York Pizza, this food court has everything to offer. Ban Thai alone attracts Thai food lovers while a couple of tea stalls give you perfect tea so that you can take a break from Shopping, watching films or even Eating.
The biggest drawback they have is the lack of space as on weekends, there are more people and fewer chairs and tables in the food court, causing discomfort to many.