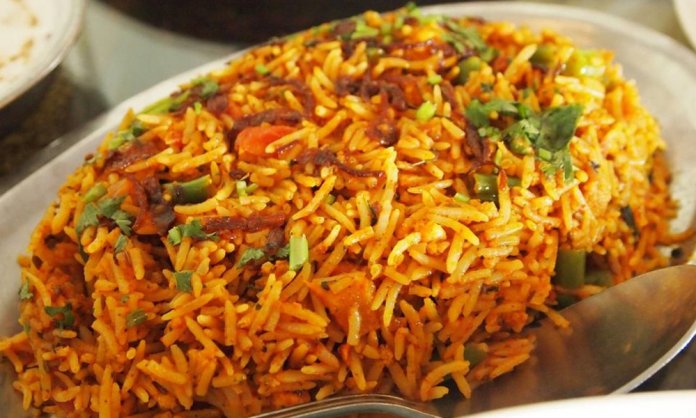 Pakistanis and their love for Biryani know no bounds. Throughout the country, this beloved delicacy is served in dawats, weddings, and get-togethers.
Nothing makes your tiring day better than eating biryani at dinner with family. But, to be honest, out of all the famous foodie cities, including Lahore… Karachi has the best biryani. It's like people in Karachi just know exactly how to cook this amazing delicacy. From the color, spices, aroma and of course, the taste… everything is simply perfect.
Almost all eateries offer biryani but the taste of it is different at every joint. It confuses us to choose one place when it comes to eating the perfect biryani for lunch or dinner.
So for your ease, we have put together 9 places that serve the most delicious biryani in Karachi. So if you are a native, or even if you are traveling then these places are a must-visit.
Madni Biryani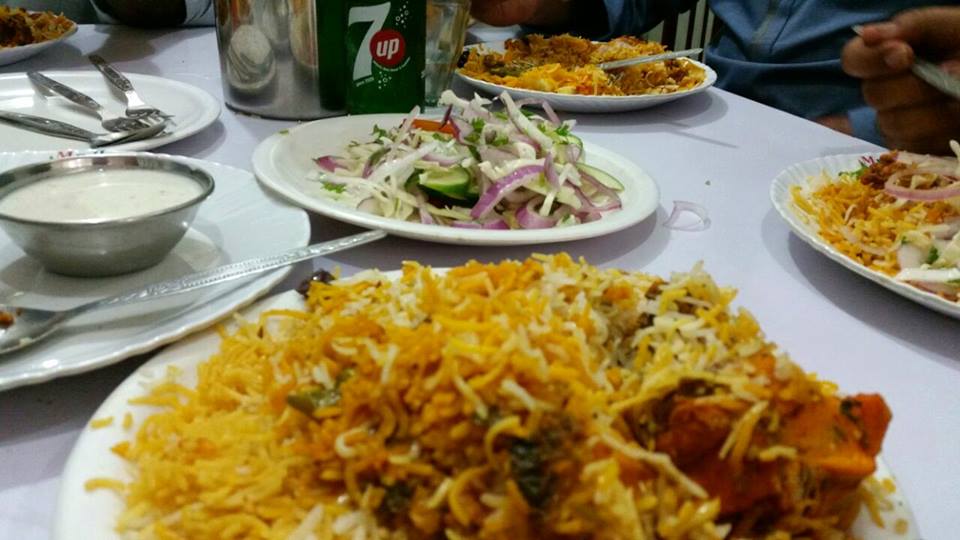 Located in Bufferzone, this place attracts people from all over the city. Madni biryani is popular for its mouth-watering, spicy beef and chicken biryani which is a perfect blend of taste and aroma.
The place might not have the best ambiance, but its biryani is definitely the best when it comes to taste and quantity.
Address: R-31, Sector 15-A/3، Sector 15 A 5 Buffer Zone, Karachi, Karachi City, Sindh, Pakistan
Timings: Monday to Sunday:  12 pm – 12 am
Contact Number: +92 21 36973131
Haji Biryani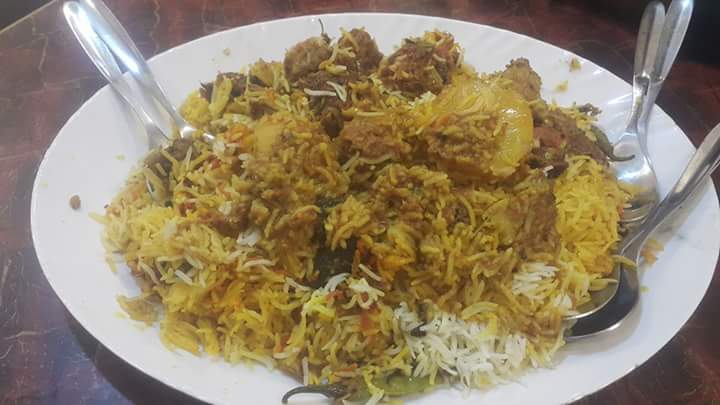 Located at Jamshed Road, this place serves one of the best biryanis in the city which is just not tasty but also pretty economical.  So if you are planning to go light on the budget and are craving for good, delicious biryani then head off straight to Haji Biryani.
Address: Jamshed Quarters Karachi, Karachi City, Sindh, Pakistan
Timings: Monday to Sunday 12 pm – 3 am
Contact number: +92 21 34914323
Allah Wala Kitchen and Sheermal House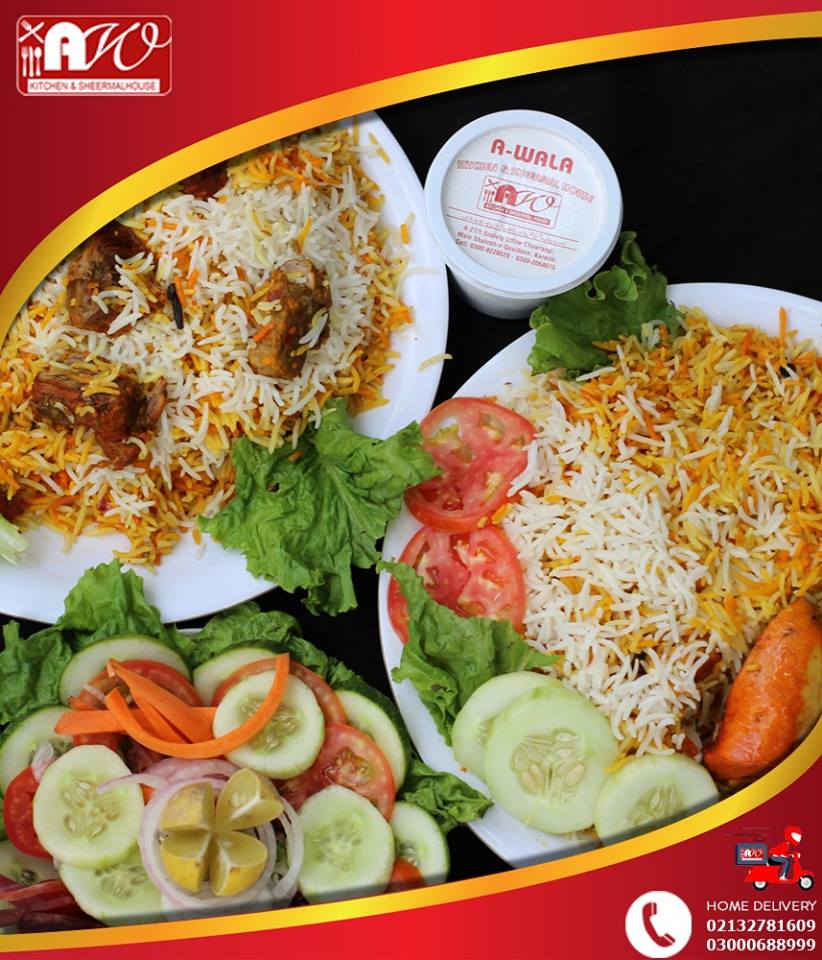 Allah Wala Kitchen is known for the variety of food it offers. From malai tikka to beef boti and what not, this place serves just serves you what you've been craving for a long time.
Out of all the amazing dishes, the biryani definitely stands out. People from all over the city visit this place with family and friends to have a good time.
Address: Society Office Signal, Khudadad Colony, Karachi, Pakistan 74100
Timings: Monday – Sunday: 12 pm – 12 am
Contact: 03000688999, 02132781609
Al-Naaz Biryani – Shahrah-e-Faisal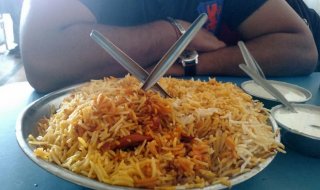 Not many people are aware of this amazing eatery but those who are, they definitely recommend it to their family and friends.
This budget-friendly place is not only lighter on your pocket, but can actually fully serve your entire squad if you are planning to have a treat. They sell a bucket of 1 kg biryani for rupees 240 which is probably the cheapest rate for good quality biryani in Karachi city.
Address: Allama Iqbal Colony Karachi, Karachi City, Sindh, Pakistan
Timings: Monday to Saturday: 8 am – 12 am
Contact: +92 345 3482726
Biryani of The Seas (BOTS) – Clifton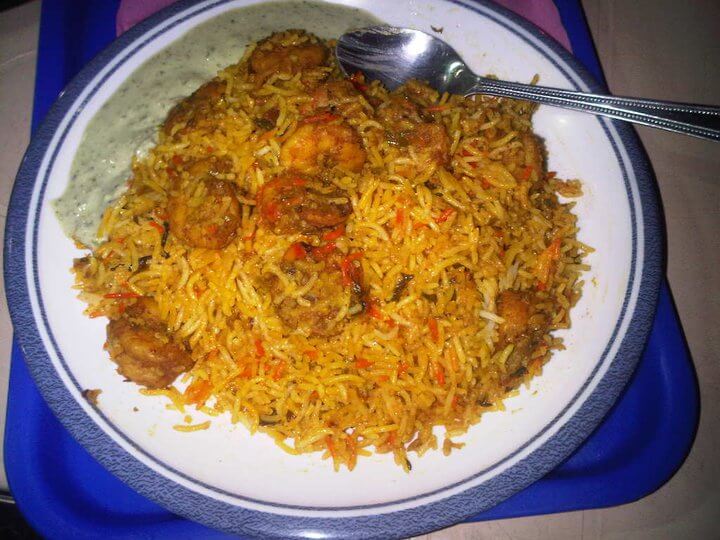 If you are someone who loves seafood or you are just tired of having chicken and beef biryani then this is the place that you must visit.
Infamous for its fish and prawn biryani, Biryani of the Seas is one of the most loved eateries of Karachites. The biryani is not only tasty, but also sufficient enough to fulfill for biryani craving.
Address: Shop No. 20 Prince Complex, Frere Town, Karachi, 75600
Timings: Monday to Saturday: 12pm – 2 am, Sunday: 12 pm – 4 am
Phone: +92 21 35637990
Indus Food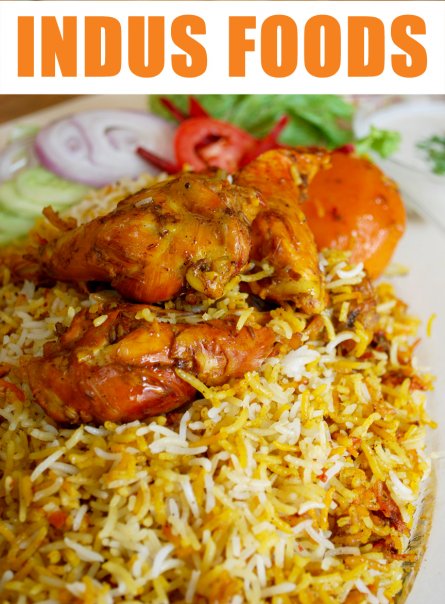 The popularity of this eatery's biryani can be guessed by the fact that people know it as Indus Biryani instead of its actual name which is Indus Foods. You are not a true Karachite if you haven't had biryani over here.
The place that only serves chicken biryani also makes beef biryani on orders. There special raitas and salads add a special flavor to the favorite dish on their menu.
Indus Foods have definitely earned its popularity with the quality and taste of the food and especially biryani they serve which is loved by hundreds and hundreds of people living in the city of lights.
Address: 11-C, Stadium Lane # 2, Commercial Area, Phase-5, DHA, Karachi, Pakistan
Timings: Monday to Sunday: 9 am – 1 pm
Contact: 021-35343100, 021-35343101
The White Biryani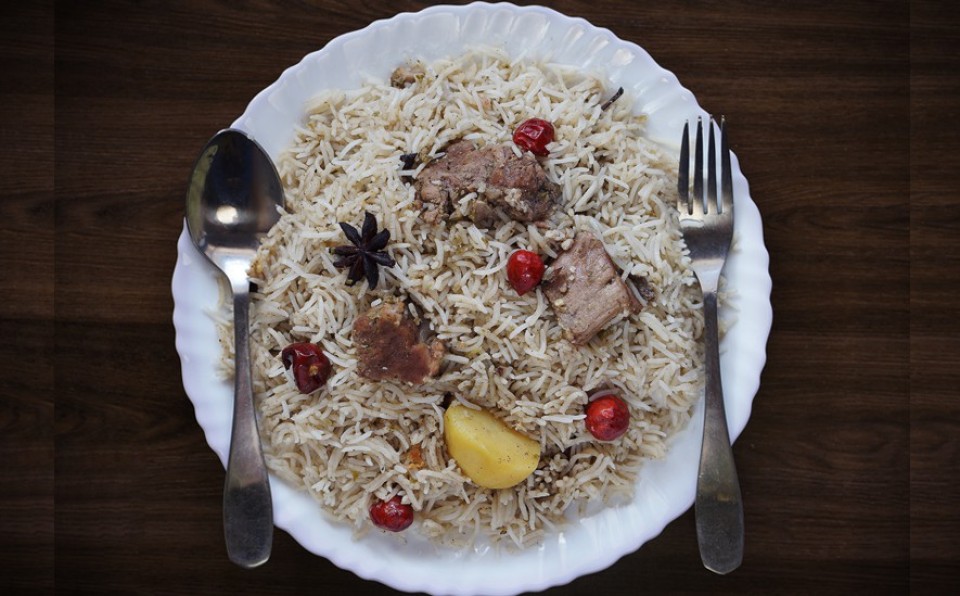 So if you are tired of having contemporary orange and yellow biryani then this is the place that you should try. The White Biryani has gained is popularity on the past few years for serving their one-of-a-kind biryani which is, of course, white and tasty.
Don't confuse it with pulao because it has all the spices. It is just the color that's missing, but it is so delicious, you have to resist ordering it twice for yourself.
Address: Plot 22C Rahat Commercial Lane 2, D.H.A Phase 6, Karachi, 75500
Timings: Monday to Sunday: 12 pm – 11 pm
Phone: +92 333 1300991
Biryani Centre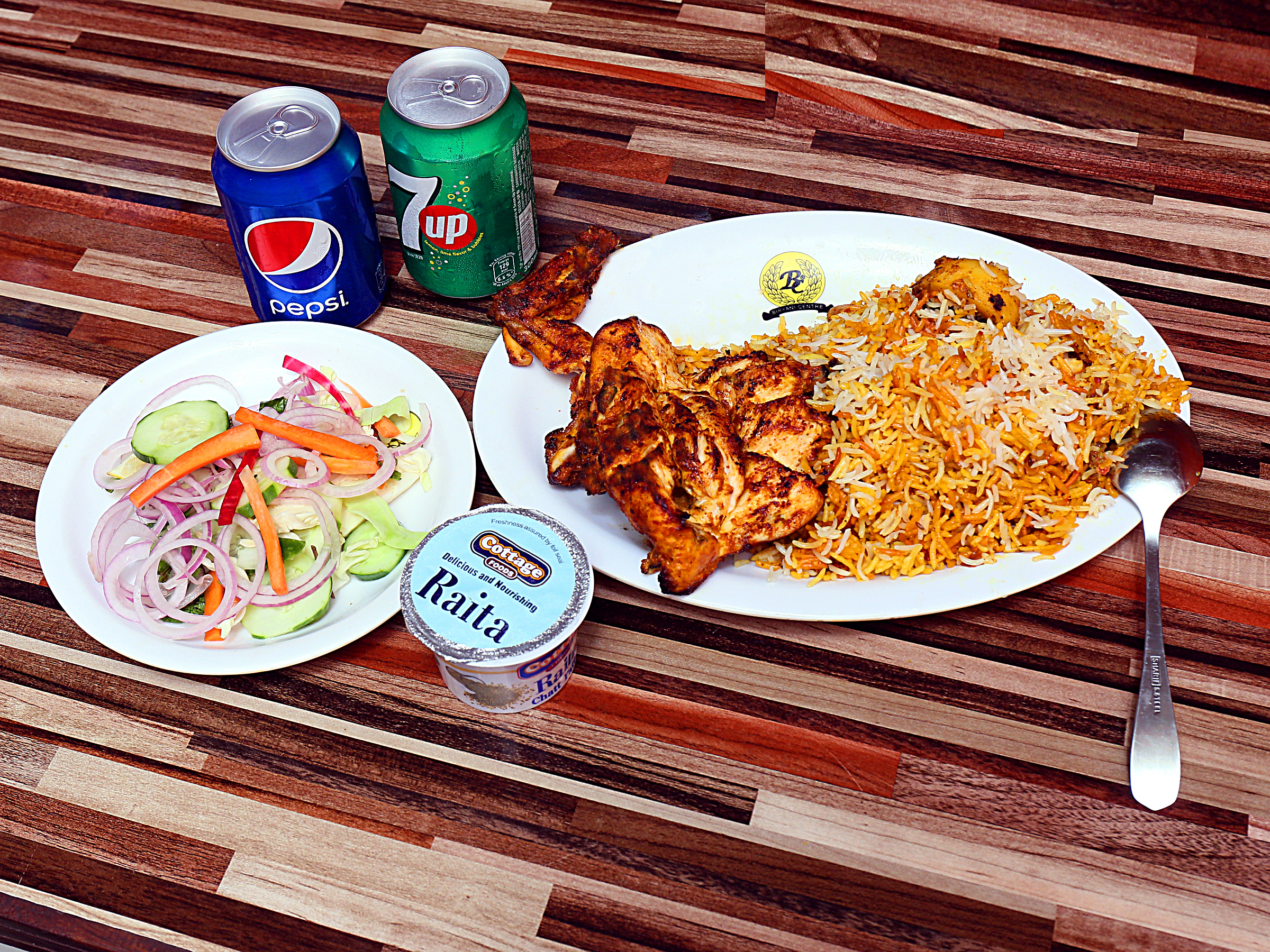 This is one of the oldest eateries of Karachi city that serves just the perfect biryani. The Biryani Center has its outlets spread all over the city. Being easily accessible with perfect savor, this place has earned a special place in every biryani lovers heart.
For information regarding locations and contact, please visit:  http://www.biryanicentre.com.pk/
Student Biryani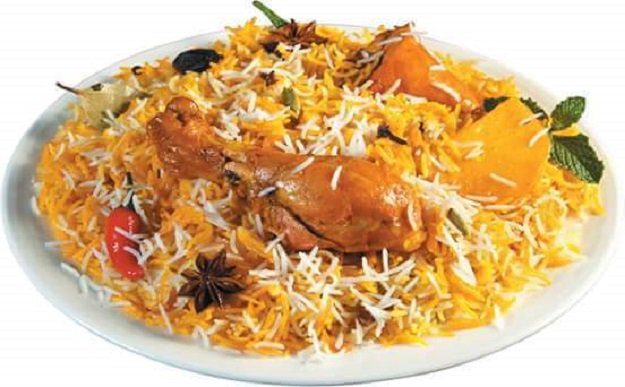 Despite so many new eateries serving biryani in K-Town, this place has maintained its love and charm in the hearts of people of Karachi.
Known as the pioneer of biryani in Karachi, Student Biryani has its outlets spread all over the city making sure to provide the best and most aromatic biryani to anyone who is in love with this delicacy.
For information regarding locations and contact, please visit: http://www.studentsbiryani.com/
So did your favorite biryani place make it to this list? Let us know with your comments.
Stay tuned to Brandsynario for more delicious updates.