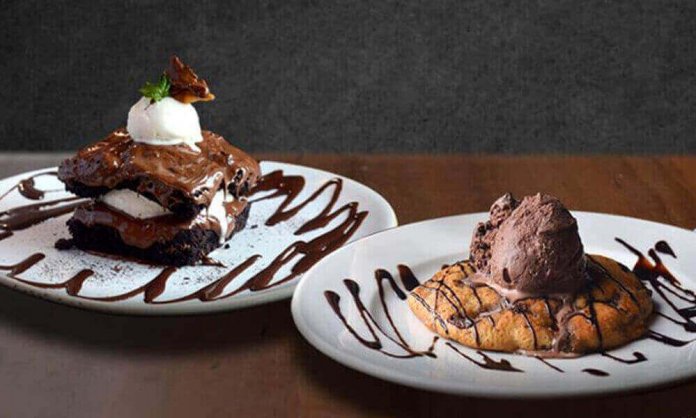 Craving something sweet, sugary, and probably extremely unhealthy? Then continue reading. Although the buzzing City of Lights is home to a huge variety and offering of desserts, below are a few of the best and most mouth-watering desserts that anyone with a sweet tooth absolutely HAS to try.
Have a look at the Top Dessert Places in Karachi:
Nando's Chocolate Malt Cake
Although Nandos is internationally famous for its Peri Peri chicken, their malt cake is one which certainly deserves recognition. The perfect end to your meal or as a snack, this rich and creamy cake is absolutely delightful.



Xander's: Dark Chocolate Tart with a Smoked Salted Caramel

This exquisite dark chocolate tart from Xanders is a blend of rich dark chocolate and the perfect smoked salted caramel. The combination of the two is absolutely divine! A single bite is sure to take you to heaven!
Bella Vita: Chocolate Chip Cookie
Bella Vita's giant chocolate chip cookies are freshly baked. Crispy on the edges and gooey in the center, these warm cookies are perfect with a contrasting cold scoop of ice cream, drizzled with rich chocolate sauce.
Lals Patisserie: Macaroons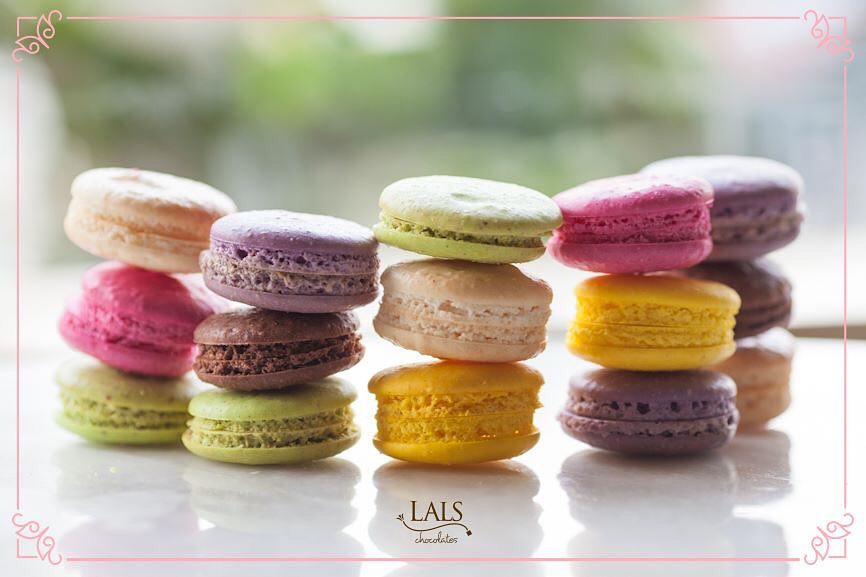 This delectable collection of light macaroons should be sampled by anyone with a sweet tooth. They often are served with ice cream between them as well. Lal's Patisserie also offers many other desserts including crepes, ice cream, and waffles.
Chaiwala: Nutella Paratha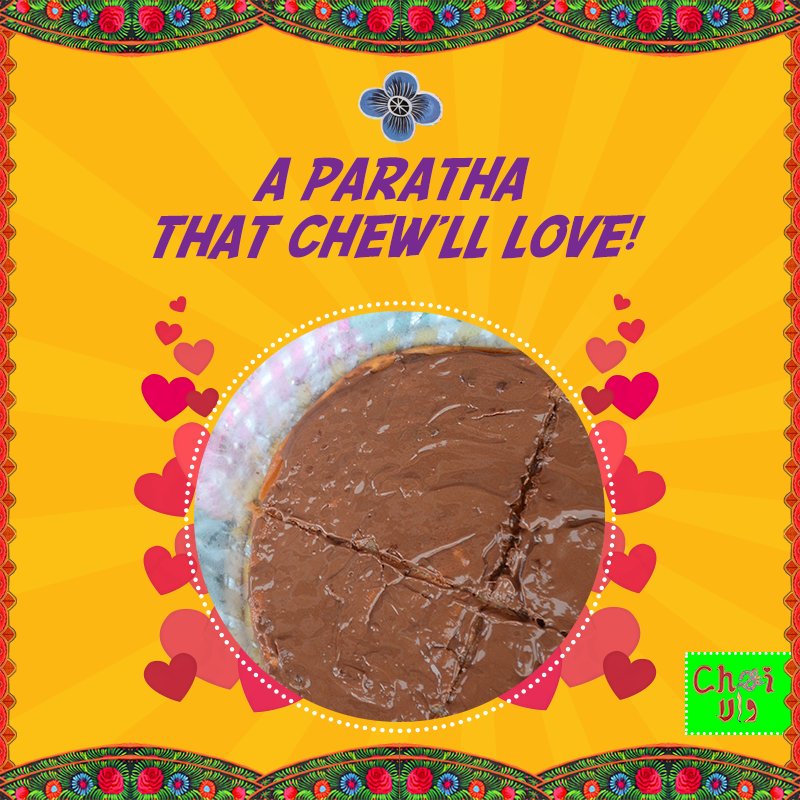 A modern twist on your average 'dhabba', Chaiwala serves Nutella parathas, one of their best sellers. Their crispy signature paratha is coated in a layer of indulgent Nutella and is a favorite to all, along with their selection of chai.
Waffle Cart: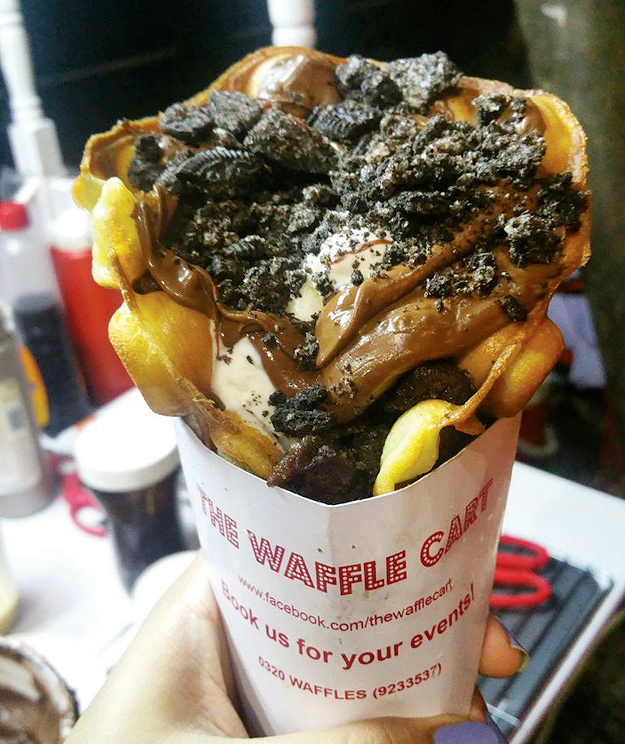 Photo Source: Facebook
Their mouthwatering waffles come with a variety of toppings such as Oreos and KitKat. They even have a new addition to their menu, bubble waffles!! The Waffle Cart can also be booked for many events.
Auntie Munaver: Milk cake
This fluffy and creamy milk cake is completed by the layer of chocolate that coats it perfectly and has become very popularly demanded in Karachi. This is a must order for all events or get-together's or even if you have a slight craving for something sweet.
Okra: Crème Brûlée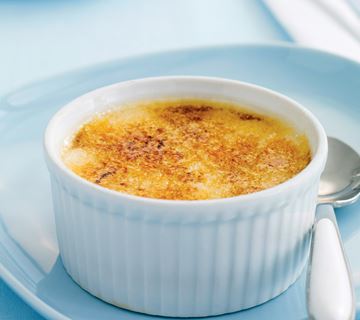 Beneath the hard coat of caramel that coats this delicious dessert lies the creamy and smooth custard. This is definitely one for all those who love sophisticated desserts.
Scream
This spot for ice cream is the first of its kind in Karachi. It serves ice cream made fresh with liquid nitrogen. Not only is this process an interesting sight for all the eager customers, but the creamy ice cream is also a delight for all. Their menu also includes other items such as waffles and bubble tea.
Arbor Café and Patisserie: Blast Cake
 

The chocolate dome that took Karachi by storm, Arbor does it best, not only does this dessert appeal to the eye but is the ideal treat for your taste buds too. The intricately woven net adds another layer of decadent chocolate to the melting brownie and delicious walnut chunks.
Deshire: Green Tea Ice Cream and Lava Cake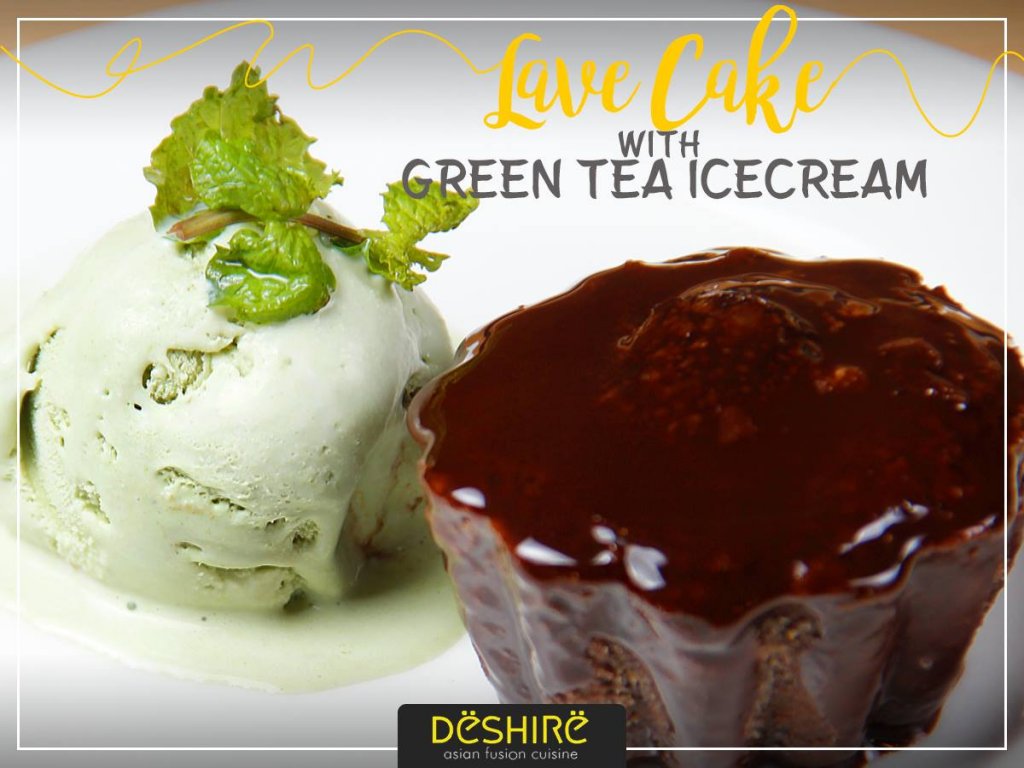 The mouthwatering green-tea ice cream is unique in Karachi and is only available at Deshire. The ice cream is served with the yummiest lava cake that has a rich gooey chocolate center.
Soi: Golden Pie

This pie served at Soi is filled with underlying tones of delicious caramel and hints of apple sauce. The rich vanilla ice cream served alongside it tastes like the old Polka ice cream, so this dessert is bound to make you take a tasty trip down memory lane.
13. D'OH:

D'OH serves Brazillian churros that can be sold either plain or then stuffed with an array of fillings such as caramel, Nutella, and cream cheese. These are a delicious light snack that can be enjoyed anywhere, especially as they also do home deliveries.
Have any other dessert spots to add to the story? Let us know in the comments below.
Content Contributed by:
Amani Mehboob & Sabrina Sadat