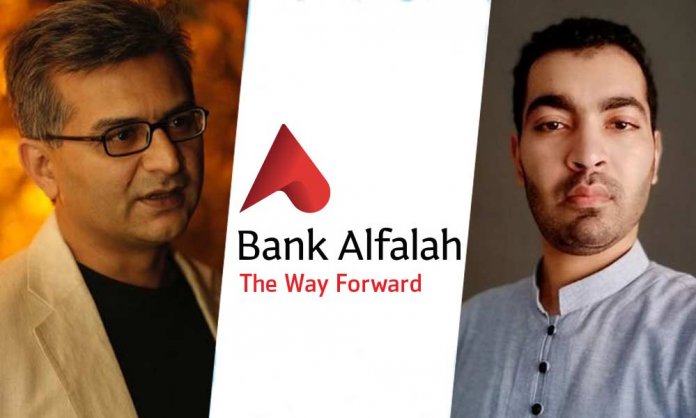 Last night the news of Bank Alfalah terminating an employee for using offensive language took social media by storm.
Fazeel Tajammul, (former) Unit Head, Financial Reporting at Bank Alfalah, was reported by renowned journalist, Hasan Zaidi.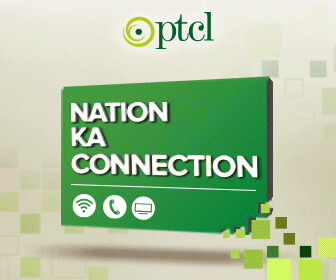 It was observed that Tajammul repeatedly made irrational attacks and derogatory comments under various people's tweets, also targeting the women and children in their family.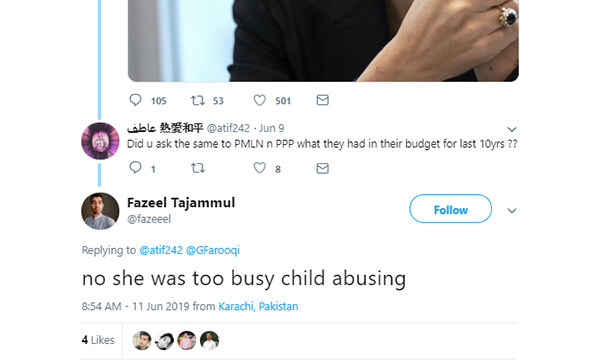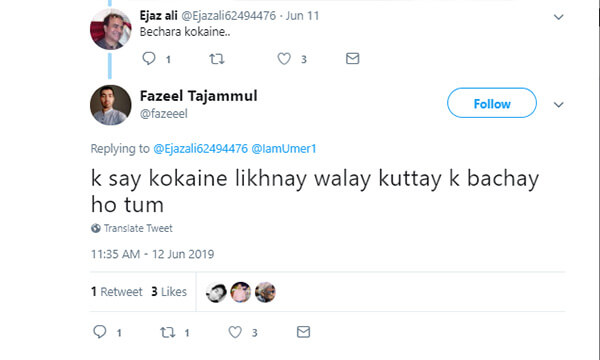 Soon after, an official statement from Bank Alfalah was issued, stating that the employee was terminated.
— Bank Alfalah (@BankAlfalahPAK) June 13, 2019
Social media is all praises for the bank's surprisingly positive move.
Very positive & unprecedented move by Bank Alfalah. https://t.co/CACp1TUhZy

— Reham Khan (@RehamKhan1) June 13, 2019
Some are throwing more light on the issue after Alfalah's decision.
Sexism is rife on social media. We saw it on the Dankpuna pages (including at LUMS). We saw it with the Bank AlFalah employee exposed by @hyzaidi. Women see it EVERY SINGLE DAY in the patronising & often violent language they hear from men. The question is how to deal with this?

— Nida Kirmani (@nidkirm) June 13, 2019
While some are saying Alfalah has surpassed Scotland Yard in terms of taking action against hate.
Waisay Bank Alfalah has done better than Scotland Yard in terms of hate material.

— Amer Naveed (@amernaveed) June 13, 2019
Love bank Alfalah

— Muhammad sohail Gillani🇵🇰🇵🇰 (@pirsohailshah) June 13, 2019
Some are even saying they will choose to bank will Alfalah next time.
Appreciated …. I will open my bank account in Alfalah next time

— Liberal _ human (@SindhiSayed_pak) June 13, 2019
A corporate action of this nature has been observed for the first time in Pakistan, let's see if the same action is taken against such behavior in the future.
What do you think about the situation? Let us know in the comments!
Aamir Liaquat's Daughter Erupts At Tuba Aamir Claiming 'Her Sins Can't be Forgiven'!
Stay tuned to Brandsynario for more news.