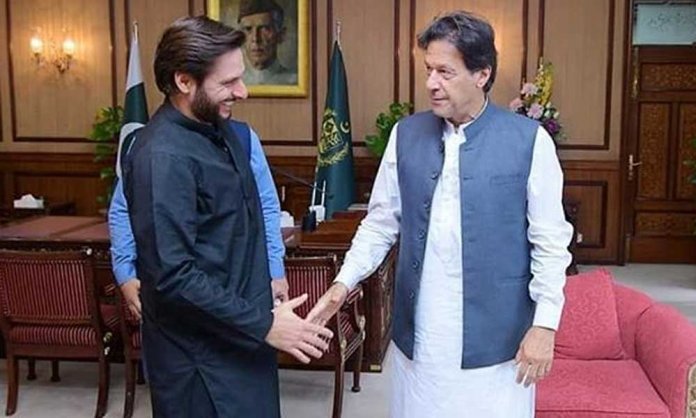 Prime Minister Imran Khan met with Shahid Afridi. The latter came for a meeting with Imran Khan to expand his support for the Prime Minister shelter homes and other welfare projects.
The two reportedly discusses the current situation of the nation as well as the cricket scenario.
The two have reportedly talked about Pakistan Cricket Team's performance at the ICC World Cup 2019 platform.
Afridi has further stated that he would like to help improve the game of cricket for young players through various means within the country.
He also encouraged the work that is already in process. He, further, initiated a request to start a cricket academy in FATA.
Other members present at the special meeting were Faisal Javed and Naeem ul Haq. With both cricket legends playing for the same team, we hope to see the future of Pakistan and sports improve in the near future.
https://youtu.be/GdSFcZDWpOo
Stay tuned to Brandsynario for more news and updates.
Shahid Afridi Grills Gautam Gambhir Over Ridiculous Match Suggestion