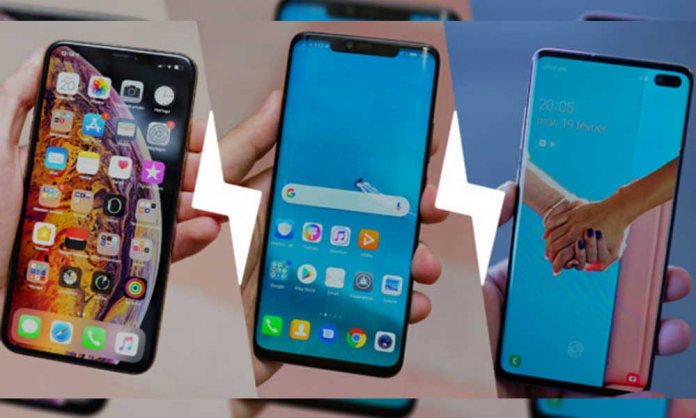 Global smartphone shipments have fallen by 3% annually in the second quarter of 2019 according to Strategy Analytics, a global research firm.
Samsung remained the king with 22% global market share while Huawei and Apple followed with 17% (despite the US ban) and 11%.
According to the reports, Samsung has shipped a total of 76.3 million smartphones worldwide in Q2 2019 from 71.5 million units in Q2 2018.
Global smartphone shipments dipped 3 percent annually from 350.4 million units in Q2 2018 to 341.4 million in Q2 2019.

The global smartphone market has declined again on an annual basis, but the fall is less severe than before, and this was the industry's best performance for over a year.

Global smartphone shipments are showing further signs of stabilizing, due to relatively enhanced demand in major markets like China. The outlook for the second half of this year is improving. -Linda Sui, Director at Strategy Analytics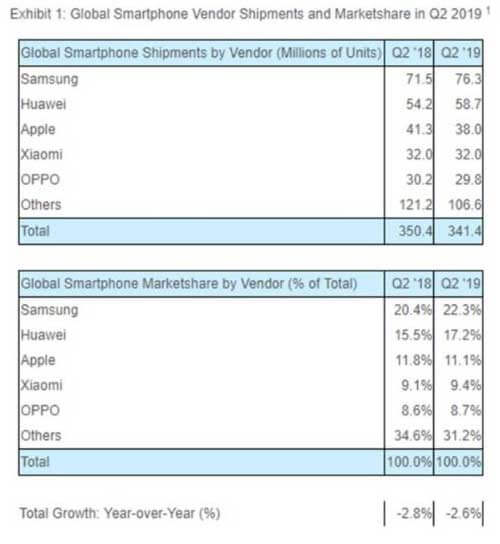 UNILAD Features Pakistani Journalist Labeling Him as 'Dedicated to the Cause'!
On the other hand, Huawei sold 58.7 million in Q2 2019 as compared to its previous shipments of 54.2 million during Q2 2018.
Whereas Apple has fallen dipping a huge 12% in the global markets, shipping just 38mn units. Apple is still trying to stabilize after its boycott in China amid the US ban implemented on Huawei.
The increasing prices on iPhones and expensive price-tags are discouraging sales in many continents including India and Europe.
Stay tuned to Brandsynario for more news and updates.