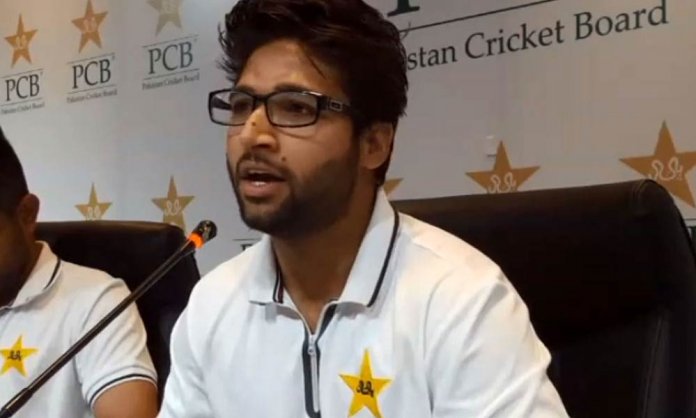 The storm in whose eye some celebrities – social media and otherwise – have been caught in has been nothing short of crazy.
From Ukhano to Mohsin Abbas Haider to Imam ul Haq, the internet has not been able to stop talking about their stories of domestic abuse, cheating, and manipulating.
Considering the amount of proof their accuser(s) came with, it was only natural that they would apologize, right? Well, not exactly. The former two, Mohsin and Ukhano, have denied all claims and filed defamation reports on their accusers.
Now, let us move to the most recent case, which is of Imam ul Haq. After social media flooding with posts and comments about Imam, we were waiting from official word from Imam and/or PCB to clear the air.
Yesterday, everyone began talking about Imam-ul-Haq's apology. Upon investigating further we found out that all we have on the matter is a statement from Managing Director Wasim Khan, PCB.
Here is what he said to the media:
"We have talked to Imam, he was apologizing for the mistake he committed, and he [Imam] said that there was some misunderstanding as well,"
He continued to further absolve the matter:
"We have told him about the standards we expect from our Pakistani cricketers, the situation that Imam was in is not good for him as a cricketer well as for Pakistan.

We have told him that he is an ambassador and role model for Pakistan so this kind of behavior is not acceptable, he fully understands this and he will learn from his experience,"
Well, we aren't quite sure whether or not this can be counted as an apology from Imam himself.
He has a popular Twitter account with a massive following of above 144 k, after all, which he could have used to reach out to the public with an apology. His account is also considerably active, with his last RT being on July 27th.
Moreover, he could also have done an official press conference to speak with the media and send out his message to the public.
But nothing like that has happened. Do you think we can consider this statement from PCB as an official apology from Imam-ul-haq?
Let us know in the comments!
Stay tuned to Brandsynario for more updates and news.