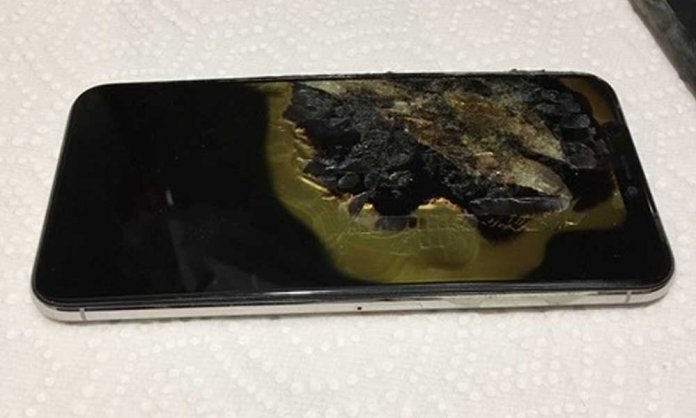 A man from Ohio reported that his Apple iPhone Xs Max exploded whilst in his pocket. Reportedly, the phone caught fire on 12th December and was in Josh Hilliard's pocket at the time.
Josh shared that he smelt something strange and soon felt a large amount of heat in his back pocket. Soon, smoke has started to come out. At a point, he realized that he had to strip his clothes and take his shoes off.
A fire extinguisher was used to put out the fire. According to Josh, the office's CCTV camera has captured the entire incident.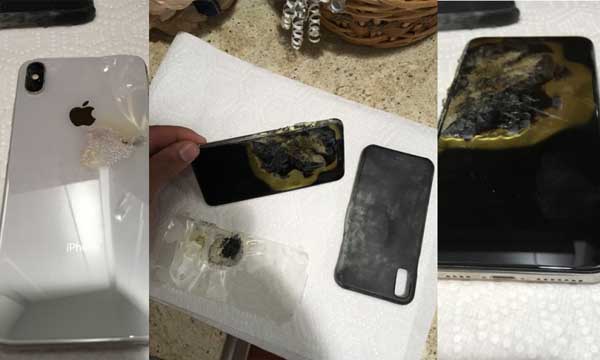 WhatsApp to STOP Working on These Phones in 2019 [View List]
From the time of first noticing the fire and between removal of the pants and taking the phone out of my pocket and placing it outside, I inhaled A LOT of smoke
Since the accident, he has been in contact with Apple Ince, the company behind iPhone series. He was upset by the scenario and asked Apple for a replacement, however, something unexpected happened.
After spending about 20 minutes with an employee and answering questions, she removed the SIM card in an effort to pull up my profile but it was melted.

The employee told me that she had to call the safety team and took the phone to a back room and did not return or update me on the status of my problem for about 40 minutes.

After receiving this cold treatment with zero engagement from the team while waiting, I found a manager to locate the employee with my phone.

The employee resurfaced with the phone already packaged and told me that they were going to send it back to the engineering team. The manager then came up to me and said that this is the only way that I could receive a replacement phone.

I was given no other option and was told that nothing could be done for me in store if they could not keep the damaged phone. I asked about my clothing and they told me that they could make no promises until the phone was captured.

I left one hour before the store closed and unsatisfied with the customer service in store, I took back the damaged phone and returned home.
Josh had only purchased his iPhone Xs Max just 3 weeks ago. Normally, iPhones are less likely to explode in pockets and other places. The last time an iPhone faced a similar problem was back in November 2017.
We hope that Josh is safe and gets his Xs Max replacement soon.
Stay tuned to Brandsynario for more news and updates.