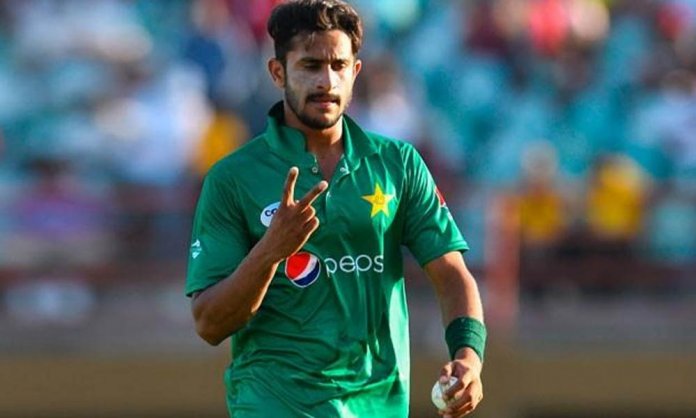 Update, July 31st, 2019: After news of Hassan Ali preparing to tie the knot with Shamia Arzoo, an Indian spreading like wildfire in a forest, the bowler has finally taken it to his Twitter account to break silence on the matter.
Here is what he said:
just wanna clarify my wedding is not confirmed yet, our families have yet to meet and decide upon it. will make a public announcement very soon in sha allah. #gettingreadyforfamilymeetup

— Hassan Ali 🇵🇰 (@RealHa55an) July 30, 2019
Therefore, relax! His wedding with Shamia Arzoo is NOT confirmed.
We await word from Hassan himself on confirmed details on the matter.
After Ukhano, Has Imam-ul-Haq ALSO Apologized for Exposed Chat Controversy?
JULY 30th, 2019: Following in the steps of Shoaib Malik, Zaheer Abbas and Mohsin Hasan Khan, Pakistani fast bowler Hassan Ali has decided to tie the knot with Shamia Arzoo, an Indian girl on August 20th, 2019.
Hasan Ali has been a significant bowler in Team Green's success with 13 wickets in five matches of the Champions Trophy 2017.
Pakistani pacer Hasan Ali is set to tie the knot with an Indian girl Shamia Arzoo on August 20. Shamia belongs to Haryana and is currently working with Emirates Airlines.

Before Hasan, Shoaib Malik, Zaheer Abbas, Mohsin Khan are other Pakistan cricketers who married Indian girls

— Navneet Mundhra (@navneet_mundhra) July 30, 2019
Shamia's father, Liaquat Ali has said that ten family members will leave for UAE on 17 August for the auspicious occasion, the venue for which will be Atlantis Palm Hotel, Dubai.
"We are the present": Mahira Khan Responds to Firdous Jamal with Indirect, Handwritten Note
Belonging to Mewat district of Haryana, Shamia has a B.Tech (Aeronautical) degree from Manav Rachna University and is currently employed as a flight engineer in Emirates.
Shamiya Bhabhi to-be:💕🏏 HASAN ALI confirms he's getting married to an Indian girl Shamiya Arzoo from Hariyana. Shamiya is a working lady, currently living in UAE & works in Emirates Airlines. Both th families are in convo to finalize marriage. Nikkah ceremony on 20Aug.

— Arfa Feroz Zake (@ArfaSays_) July 30, 2019
Social media is rejoicing at the news and it is great to see the two nations embracing this news with positivity.
So
After Zaheer Abbas, Mohsin Khan and Shoaib Malik now Hasan Ali also going to marryan Indian girl namely Shamia Arzoo 😉
Heard she she a flight Engineer in Emirates Airline, Nikkah on 20th August in Dubai:)
If true.. congratulations 🎈🎉
May they live happily always

— Nasreen (@Nas_k27) July 30, 2019
Hassan Ali gonna marry Indian Muslim girl.
After Shoaib Malik another Pakistani cricketer is bringing our bhabi from India
😍😍🙈🙈@RealHa55an @realshoaibmalik

— Abraiz Khan (@Ab_Raiz) July 30, 2019
We wish the couple all the best and look forward to the multi-cultural event!
Have anything to add to the story?
Let us know in the comments!
Shoaib Akhtar Reveals Plans to Join Rameez Raja and Wasim Akram as a Cricket Commentator
Stay tuned to Brandsynario for more updates.