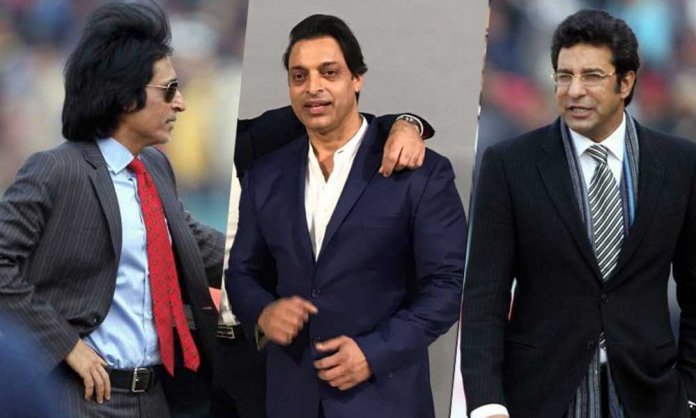 It is not everyday when our favorite celebrities talk to us and answer our questions.
Pakistani cricket fans got lucky when yesterday, Shoaib Akhtar announced that he would do a live question answer session with his fans on Twitter.
Question Answers for 15 minutes guys.
Use the hashtag #AskShoaibAkhtar

— Shoaib Akhtar (@shoaib100mph) July 29, 2019
Of course, fans and followers made the most out of this opportunity. From personal to generic, they asked him all kinds of questions and he answered most of them.
Some asked him what he thought about Sachin Tendulkar, while others asked him if he liked Kohli more or Sharma.
The session was fun as he even pulled a leg or two when a fan with a difficult-to-pronounce name asked him a question.
Sir i love u for ur efforts and services for pakistan.. i hv no q for u jxt mention my name nd say smyhng plz

— sMarTa (@m_sheriii) July 29, 2019
Here's how he responded:
Yar tera naam he bahut complicated hai. Samajh he nahi aa raha.
"Man, your name is so complicated. I don't understand a thing."
However, one of the most interesting questions he was asked was this:
#AskShoaibAkhtar
اس دن کا انتظار ہے جس دن آپ اکرم اور رمیض کی طرح کمنٹری باکس جوائن کریں گے۔ کب آئے گا وہ دن؟؟

— Shakil PTI (@ShakilPTI) July 29, 2019
"I await the day you will join the commentary box with Rameez Raja and Wasim Akram. When will that day arrive?"
To which the fast bowler responded with:
"It can arrive any day."
Recognized as the fastest bowler in the history of cricket, delivering a world record top speed of 161.3 km/h, Shoaib has a YouTube channel where he expresses his feelings on the happenings of the cricket world every now and then.
However, seeing him as a cricket commentator like Rameez and Wasim will be interesting and delightful!
What do you think about Shoaib Akhtar as a commentator? Let us know in the comments!
Stay tuned to Brandsynario for more news and updates.