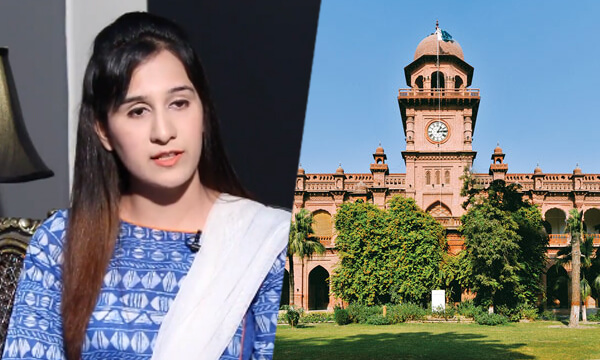 The University of Punjab is under fire for reportedly denying admission to a visually impaired girl.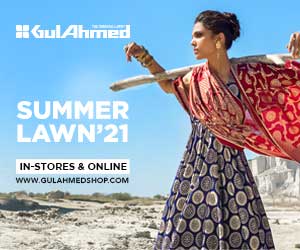 In an online interview, the student Kinza Sajid recalled the story of her entry test and the unprofessional and rude behavior by the management of the department.
The young student revealed in an online interview that management of the Department of Clinical Psychology insulted and misbehaved with her during her entry test.
Board of Secondary Education's Examiner Allegedly Exposed in Viral Video
It is to be noted that the student has a Bachelors degree in Clinical Psychology from Forman Christian (FC) College and achieved 95 percent marks.
"Few days before the test, I requested the department to provide me with a question paper with a larger font because of my eyesight and they made a huge issue out of it"
However, as she reached the premises for the test, the clerk questioned her as to why she came to give the test.
"Later, the management called me from the test hall and the teachers of the department admonished me for coming in to give the test. They told me that I am not fit for the field of psychology"
Kinza was crushed and started crying in panic. Meanwhile, her father who is a renowned doctor helped her out of the messy situation by using his sources.
"My father used his contacts and got in touch with the Governor House, following which I was allowed to give the test, one hour late"
However, the student was demanded to sign an undertaking that she will not get admission in the Department of Clinical Psychology and the management of the department will take the final decision in regards to the matter.
The girl slammed Punjab University for making a mountain out of a molehill and admonishing her from pursuing Psychology.
Later, she got admission to a leading institute in Lahore and even in a university in U.K.
"I have got admission in Government College University (GCU) Lahore as well as the University of Sheffield in the same semester"
Watch Kinza's online interview.
THE World University Rankings 2019: Pakistani Universities Disappoint!
The student highlighted that minor disability of visual imparity should not be used to stop an individual from pursuing the career of her choice.
Earlier, in a Facebook post, Kinza exposed the university for the ordeal she faced and appealed to social media to raise voice against the matter.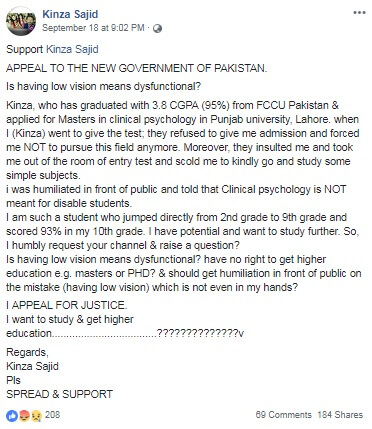 However, various eye-witnesses from Punjab University have denied the incident and revealed that Kinza was treated fairly during the admission test.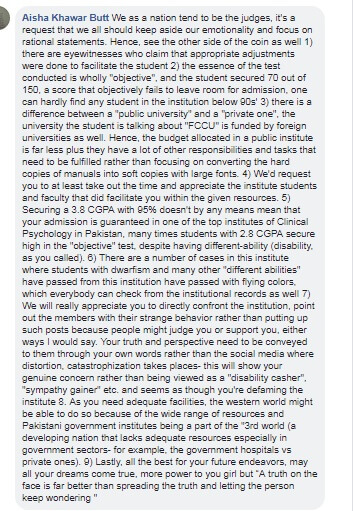 What do you think of Kinza's story? Let us know in the comments below.