While Squid Game caused a social media frenzy soon after its release-it also took the marketing world by storm. Squid Games have easily become a pop culture phenomenon. From people trying to play the games and mimic the characters to brands leveling up their marketing tactics by adding references from the show, it has added a new perspective to the content.
And while some of the memes and ad campaigns are top-notch, others are simply sloppy works of art and poor execution, not to mention the irrelevancy between the product and the product placement. In a similar instance, a biryani ad is receiving severe backlash from the public for being unethical and wrong.
Squid Game Or Biryani Game? 
While there is no relevance between the two, the owners or the marketing team of the biryani spot located in Karachi thinks otherwise. This might be a simple case of jumping on the bandwagon. However, there are various ways to do so. BCB – Bismillah Cafe Biryani & Caterers located at the MA Jinnah Road tried to make the Squid Game frenzy work in their favor. Yet, the plan has backfired because the netizens are upset with the poor idea and execution.
The Biryani Ad
A picture posted on the food joint's Facebook account is receiving a lot of backlash. The picture refers to the Squid Game, which is changed with Biryani Game. The player is being dragged away from the biryani platter, which can have one of two meanings. Either the player is being dragged away because he doesn't want to let it go – or he is dead after eating the biryani. In both cases, the idea seems all over the place, not to mention disrespecting the food, which goes against our morals and values.
Take a look at the picture below.
Read More: A Real-Life Version Of Squid Game Is Taking Place, But There's A Catch
Netizen's React 
The netizens took to the social media posts to disregard the idea and execution. While some mentioned that this was downright unethical, some explained how this had gotten seriously out of hands.
Here are some of the comments from the posts.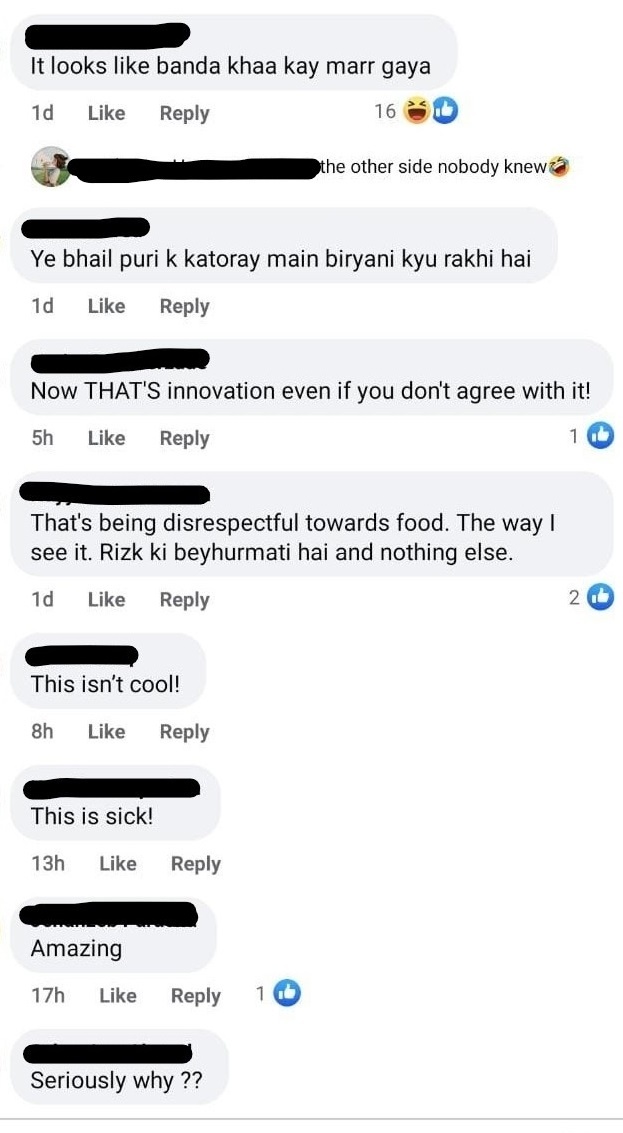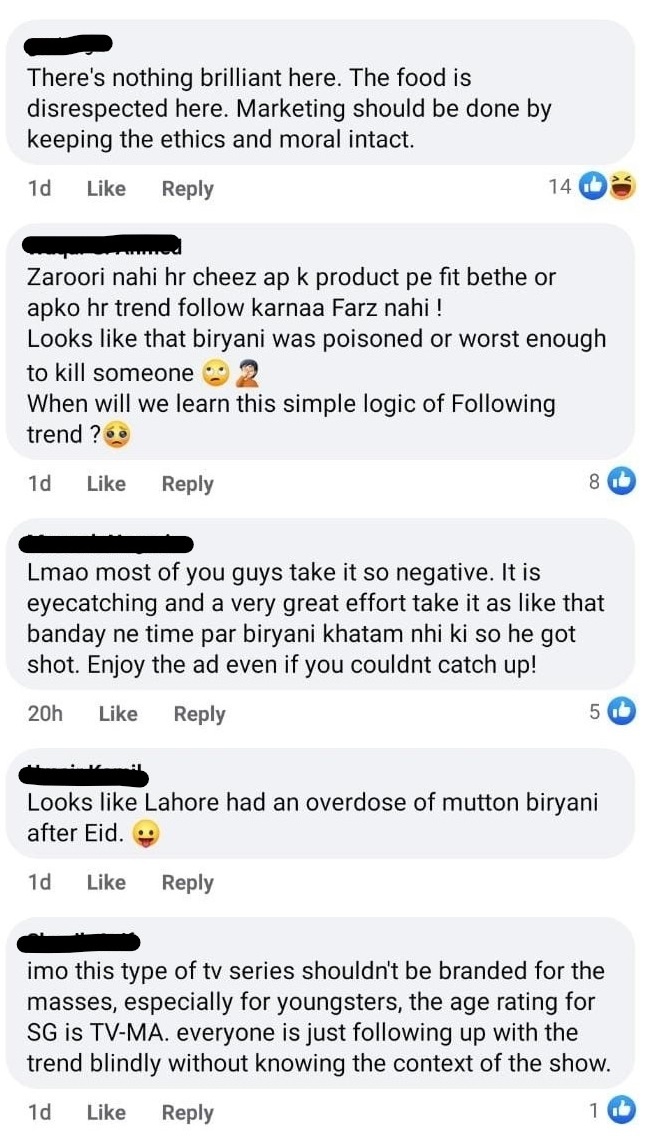 While the food joint might not have seen this coming, we hope that they take this opportunity to improvise. Meanwhile, there are so many big brands that have done the same and did an amazing job. Brands like Pepsi, Dominos, Gilette, and more used the Squid Game to their benefit and gained some more valued customers.
Read More: 10 Brands That Nailed Their Squid Game Digital Campaigns
Stay tuned to Brandsynario for the latest news and updates.