Sham Idrees or more like Scam Idrees? The Youtuber has laid out one controversy after another as he goes to unbelievable lengths to create content. In a recent event, he attacked a Canadian restaurant Demetres that apparently discriminated against his wife. However, the truth has come to light and it's not favouring the YouTuber.
What's The Back Story?
Sham Idrees took to his Instagram that has over 1.4 million followers. He posted about having "the worst experience" at a restaurant in Canada, Oakville called Demetres. He alleged that they refused to serve people of Sham Idrees' kind because he came with many women who took hijabs. Moreover, he also films another waitress called Jessica who he accuses to be a racist.
View this post on Instagram
The video also shows police coming to escort Sham Idrees and his gathering out. Idrees make the video viral with emotional messages like "we may be a minority but together we are a force". He later also posted an IGTV in which he retells the incident apparently with all the proofs.
Read more: The YouTuber Who Harassed Women Says,"I Didn't Do Anything Wrong"
Problematic Enough?
In the very first video that he puts up, what is problematic is him filming waiters and especially a woman without her consent. It is very obvious that he's secretly filming the waitress 'Jessica'. If she really was racist and asking him to leave, why not also include her words in the video? The video actually has a tune going on in the background.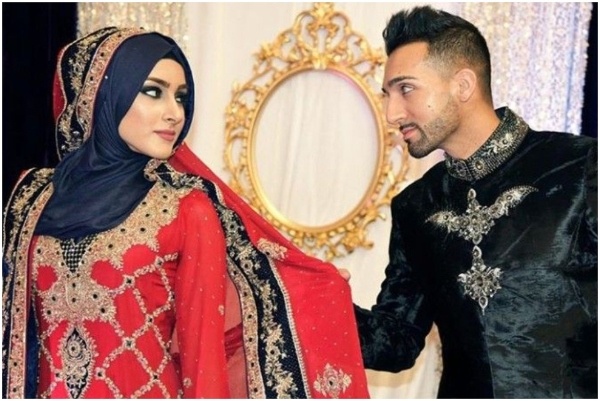 Debunked
Twitter users, however, stood with the restaurant called Demetres. People are debunking the entire situation and calling Sham Idrees out for being a liar and twisting the situation. A Twitter user has shared someone's comment on social media that exposes Sham Idrees. The woman says that she was witnessing the situation as it played out. Sham Idrees came with a group of 22 people and they were respectfully welcomed and they also ordered food.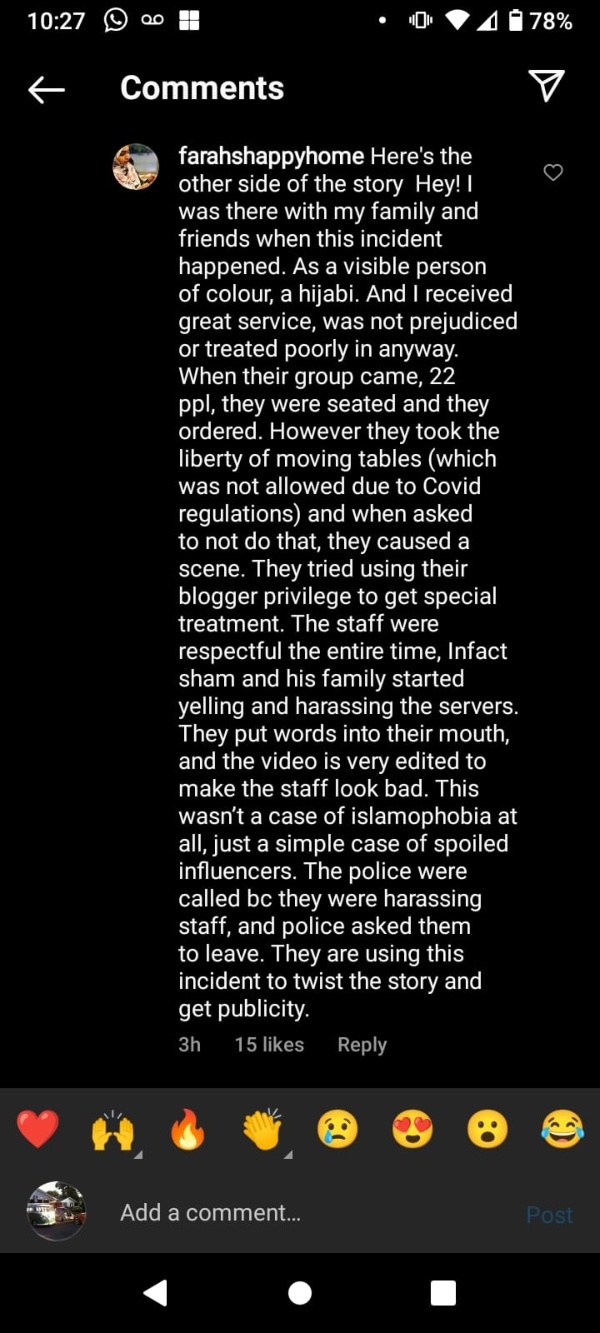 Later, however, they kept rearranging the tables which were not allowed due to COVID. The group then started using their blogger privilege to force the management to let them do as they please. The woman says that the waiters were still respectful and gentle. In fact, Sham Idrees and his fellows started harassing and yelling at the waiters. The police was called as a result of that.
Sham Idrees has literally done a disservice to Muslims in Canada by faking a scenario of his wife being discriminated against for her hijab. This undermines actual complaints of Islamophobia.#Demetres #ShamIdrees https://t.co/VS3dHC3Qgw

— Kanwal Ahmed (@kanwalful) September 7, 2021
Read more: Zaid Ali Responds To A Troll Who Called His Baby 'Gay'
It's unfortunate and disgusting to see YouTubers using such a huge issue as Islamophobia to ruin a restaurant's livelihood simply because they didn't comply.
Stay tuned to Brandsynario for the latest news and updates.