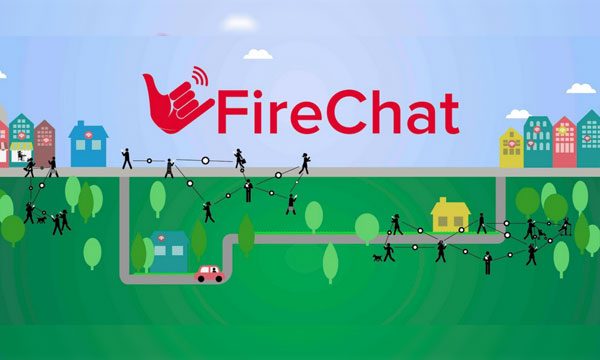 Originally designed for individuals to stay in touch with one another at crowded events, the text message application, FireChat, became very popular last year in Iraq when the government placed internet restrictions. It also sought popularity during the 2014 Hong Kong protests and the 2015 Ecuadorian protests.
The feature that makes this application stand out from the other text messaging applications like Facebook Messenger is that it does not require a Wi-Fi connection or any data packages, including 3G and 4G to work. This makes FireChat a suitable application to download and use for those who love to travel or need to go abroad due to business.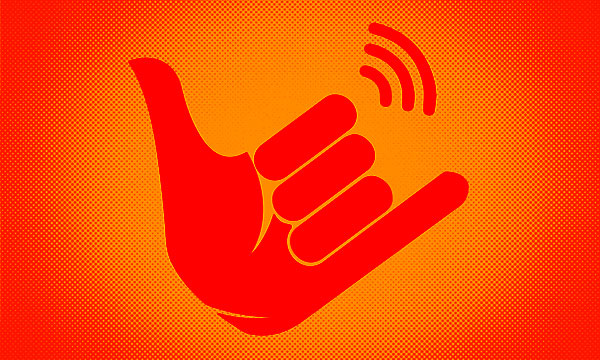 The application uses Bluetooth Connectivity to locate other users who have the same application, it then uses mesh networking to bounce the messages through Bluetooth or Wi-Fi antennas so that the individual on the other end receives it. However, it works best both users have the application and are 210 feet or less apart.
If there are no available connections nearby, the messages will be stored until a signal has been found. All messages being sent through and from the application are encrypted, so privacy is not a major concern. Oe of the specialty of the application is that it will allow the message to bounce off connections until it has reached the desired recipient.
It may take a few minutes to do so, but the message will reach the intended, meaning it is the application you need when you go to an area with little or no coverage, including subways and airplanes.
Another feature the application includes is that the users can either create or join public chat rooms to discuss many different topics.
Users can also follow others who are currently on the application.
Not just that, you can even share pictures in the conversation with your friends.

The application is available for both Android and iOS platforms, free of cost.
Stay tuned to Brandsynario for more updates.