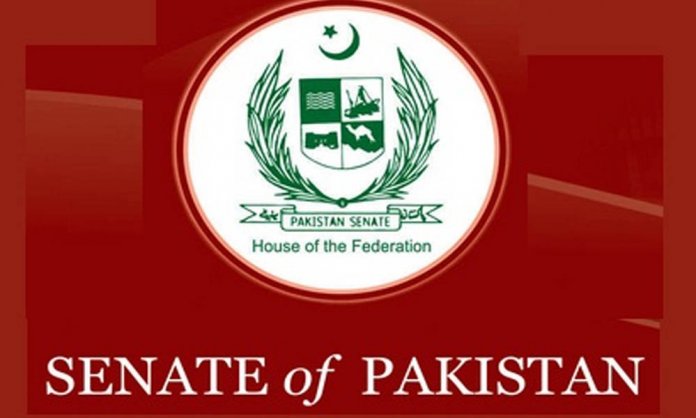 Are you looking for an internship? A paid internship? If you have a keen interest in politics and want to know more about the inner workings of the Pakistan government, then an opportunity for you has just opened up!
The Senate of Pakistan One year paid Summer Internship Program 2018. This opportunity is for the youth who are looking to engage in the Parliament to get exposure.
Following a two-way learning process, the program is fully-owned, conceived and administered by the Senate and is considered to be a new chapter in the history of Senate of Pakistan.
Few basic things that you should know about this is that first of all, it's a paid summer internship program with a monthly stipend of PRK 15,000. Apart from that, this program is available for candidates of Islamabad with minimum 16-year of education from any of the Islamabad universities.
The main purpose of this internship is to promote social responsibility as well as impart parliamentary education and outreach.
If you are interested, then check out the criteria below for the application.
Senate of Pakistan One Year Paid Summer Internship Program
Do you want to work at the Upper House of the Parliament? Are you interested in gaining hands-on experience of how legislation is done, how Committee's work and how the House of Federation functions? How about having direct interaction with elected representatives?
Criteria
Students who have completed 16 years of education from HEC accredited Islamabad based Universities
CGPA 3.0 in semester System OR 605% Marks in Annual System
Law, Political Science, Public/ Business, Administration, International Relations, Economics/ Finance, Computer Science/IT, Media, Social Sciences and English/ Linguistics
Women are especially encouraged to apply
Age 22-30 years
Also, you can apply for IDEATE Paid Summer Internship Programme 2018 too!
Duration
One Year
Monthly Stipend
15,000 PKR will be given in Senate of Pakistan One Year Paid Summer Internship Program.
Rs. 15,000 – 25,000 per month all inclusive. Amount of stipend will be finalized before the start of the internship.
Students will have to arrange for their boarding/ lodging and transport on their own.
Important Instructions
Current students are not eligible to apply for Senate of Pakistan One Year Paid Summer Internship Program.
Only the candidates who have completed 16 years of education from Islamabad based Universities are eligible to apply. After receipt of the applications, shortlisted candidates will be called for the interview at Islamabad.
No TA/DA will be paid for the interview.
Women are especially encouraged to apply.
Candidates are advised to apply on the prescribed proforma, available with the link of this
advertisement below.
The internship application will be supported by a certificate signed and stamped by Registrar of the last University attended mentioning that the candidate had remained a bonafide student and is currently not enrolled in an academic program.
Incomplete applications and late submissions shall not be considered.
Terms & Conditions
The Senate Secretariat will make a final selection of the interns for one year Internship Program as per requirements.
The Internship is not an offer of employment in any way nor does it confer any right to the intern for a continuance of internship after one year.
The intern will not be entitled to any accommodation, traveling expenses, transport to duty, medical facilities or any other benefits during Internship.
The duration of the internship will be one year and the intern shall be entitled to 2 days leave for each month of internship.
All interns would be required to work FULL-TIME in the Senate Secretariat, including late hours during Senate Sessions, Committee meetings or any other special occasions.
Every intern will be required to submit printed documents of contribution/work done – such as briefs, policy papers, press releases, social
media posts and other tools applied for publicity of/creating awareness about Committee's work and long-term research carried out for the Committee on policy issues.
Internship Performa
Download the Internship Performa Given below.
Fill the form and send it to the given address below.
Application Deadline
1st June 2018.
Download Performa
SENATE-OF-PAKISTAN-SUMMER-INTERNSHIP-PERFORMA – DOWNLOAD
(HARISREHMAN)
Deputy Secretary (HRM)
Senate Secretariat,
Parliament House,
Islamabad.
Ph: 051-9206677
Let us know your thoughts on this initiative in the comments below.
Stay tuned to Brandsynario for more news and updates.