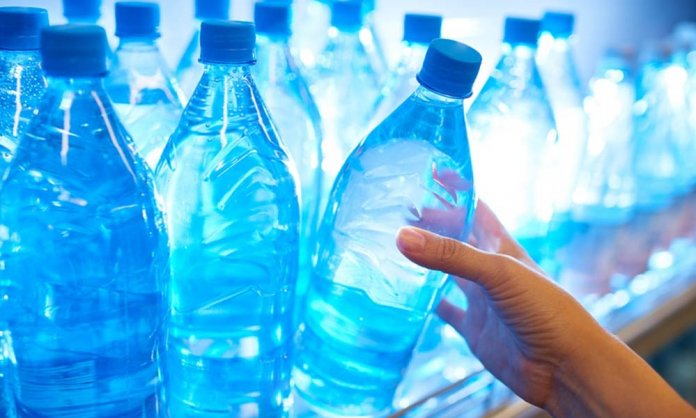 We tend to believe that bottled water is much safer compared to the tap water that we get. However, in a shocking turn of events, it has been found that eight brands of water bottles have been found to be unsafe, reports The News.
According to the Pakistan Council of Research in Water Resources (PCRWR), Ministry of Science and Technology on Tuesday revealed that these brands have found to contain chemical and microbiological contamination.
These bottled water brands include:
Aqua Fine
Livon
Aqua Gold
Edlen Premium
Zam
Pure 18
Pure Aqua
Aab-e-Noor.
Poor quality of drinking water has led to a large number of citizens resorting to purchase bottled water instead of using tap water.
This has led to the entry of many new brands in to the bottled water market. However, little did we know that many of these mineral and bottled water companies had been bottling contaminated water for the masses!
The Government, through Ministry of Science and Technology, has designated the task to PCRWR for quarterly monitoring of bottled/mineral water brands and for complete transparency, publicize the results.
For the quarter from January to March 2018, samples of 110 mineral and bottled water brands have been collected from around Pakistan. These cities include Islamabad, Rawalpindi, Peshawar, Multan, Lahore, Bahawalpur, Tandojam, Quetta and Karachi.
Amongst those findings, it was revealed that eight of the above mentioned brands have been deemed unsafe for consumption.
From those brands, Aqua Fine has comparatively high levels of Arsenic i.e. 20 ppb than PSQCA water quality standard for arsenic (10 ppb). This excessive level of arsenic can cause various types of skin diseases, diabetes, kidney diseases, hypertension, heart diseases, birth defects, black foot diseases and multiple types of cancers etc.
Whereas the other four brands (i.e. Zam, Aqua Gold, Pure 18, and Aab-e-Noor) were found to be unsafe due to microbiological contamination which may cause Cholera, Diarrhoea, Dysentery, Hepatitis, Typhoid etc.
And lastly, the three remaining brands (i.e. Edlen Premium, Pure Aqua and Livon) were found unsafe due to the presence of higher levels of Sodium ranging from 57-60 ppm than PSQCA water quality standard for sodium (50 ppm).
Well! We are shocked by this revelation! What did you think about this bit of news? Let us know in the comments below.
Stay tuned to Brandsynario for more news and updates.
Sonam Kapoor's Reception: Best & Worst Dressed Bollywood Celebrities