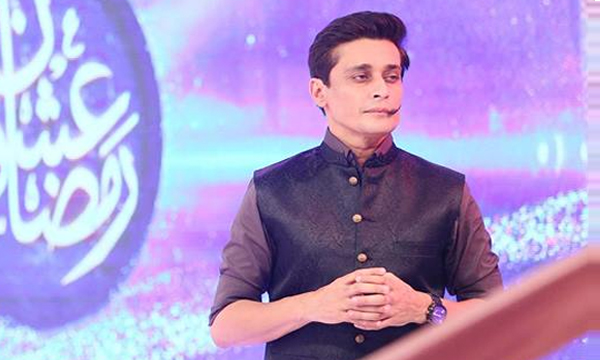 PEMRA has had its hands full over the Holy month of Ramazan. With various Ramazan transmissions going on, there have been violations by every other channel which has caused PEMRA to impose fines and bans on media channels and the anchors/hosts.
This time it is Sahir Lodhi who has landed himself in trouble with the media watchdog. The entire issue caught wind when Sahir lashed out on a young girl who had appeared on the Ramazan transmission, 'Ishq Ramzan' hosted by the actor.
PEMRA issued a show cause notice to TV One and has asked them to offer an apology to its viewers for the controversial remarks aired about the founder of the nation Quaid-e-Azam Mohammad Ali Jinnah. The apology will also be displayed on the screen throughout the show.
Read The Complete Notice Sent to TV One by PEMRA!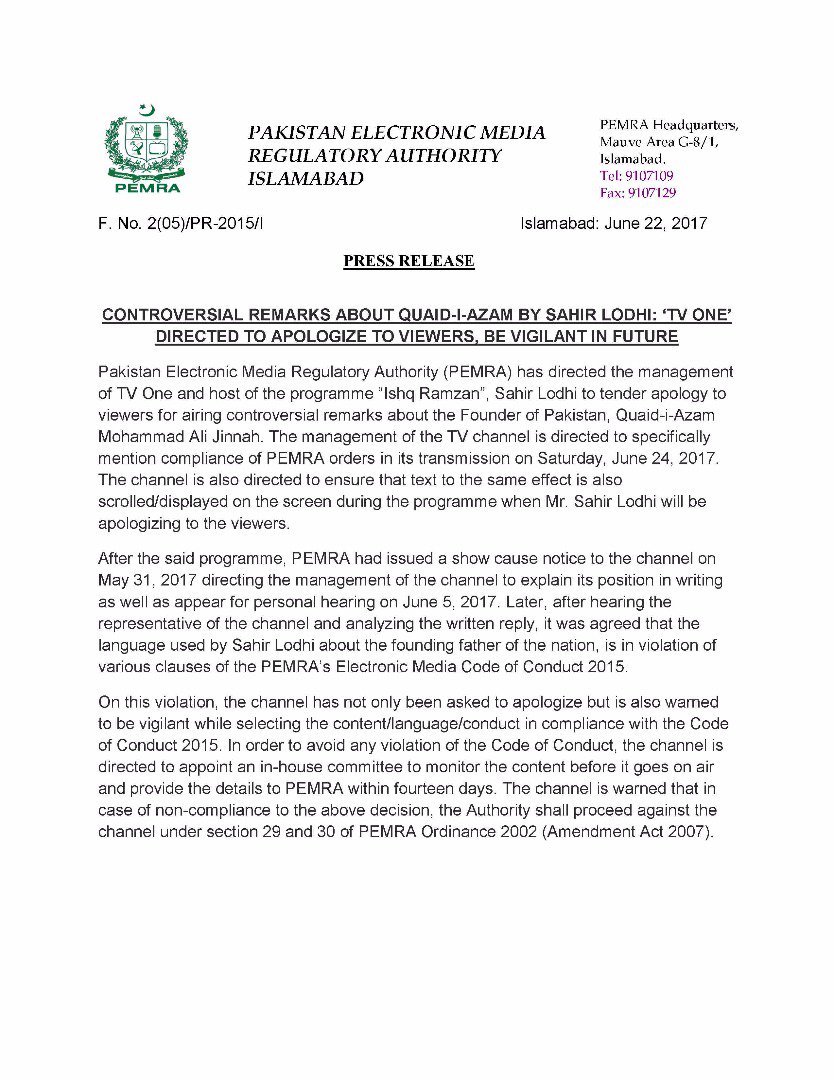 There was a hearing held on the 5th of June, 2017 where it was decided that Sahir Lodhi was in violation of various clauses of PEMRA's Electronic Media Code of Conduct 2015. Incase, the channel does not comply with the authority, legal action will be taken under section 29 and 30.
Stay tuned to Brandsynario for latest news and updates.