Through Pakistan's earlier achievement of the first Asian nation to become an associate member of  European Organization for Nuclear Research known as CERN , another round of victory hits the nation with the young prodigy Azqa Nadeem who secured first position at CERN's Openlab Summer Internship Program.
From a band of around 1600 registrants, 40 students made it to the finalists from across the globe. Azqa was one of them, emerging as the genius girl amongst all. As an intern the mastermind, hailing from National University of Science and Technology (NUST), was allotted the task of evaluating the logging procedure into a computer system without using the conventional password process.
Catch some glimpses from her life at CERN.
[fb_embed_post href="https://www.facebook.com/demonessofdeath/posts/10203562180214231?pnref=story/" width="550″/]
Read what CERN's Computer Security Officer, Dr. Stefan Lüders, wrote in an email to Director General of the National Centre for Physics, Hafeez Hoorani, as revealed by the Express Tribune.
"Azqa has done a great job and succeeded in selecting one out of two methods and providing good arguments why the second method is insecure and should be rejected".
While the gifted lady's final presentation was graded as the best of all summer projects, she launched a pilot project of her chosen method and now CERN is all set to install its final version in the upcoming months.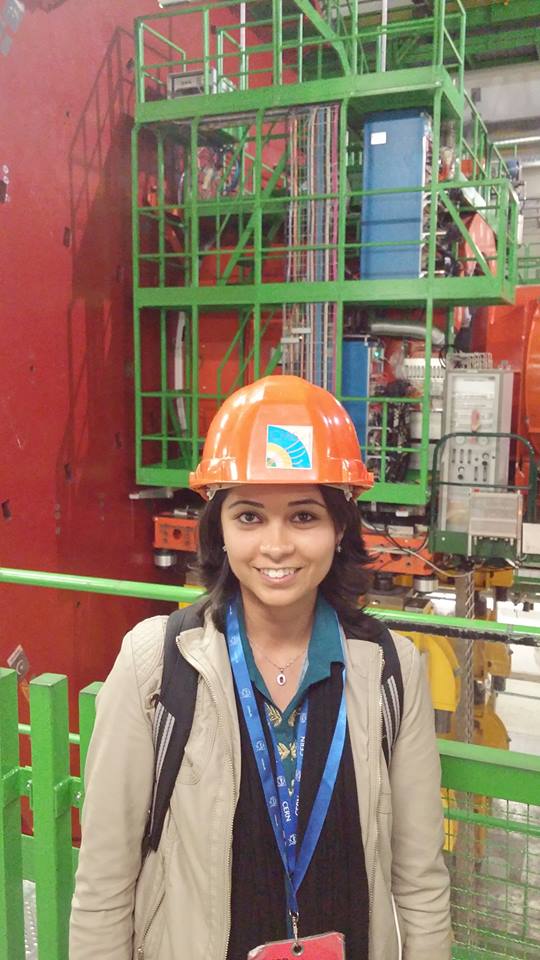 Check the announcement on CERN openlab's Facebook page.
[fb_embed_post href="https://www.facebook.com/cernopenlab/posts/798216106942918/" width="550″/]
What's more, Pakistan's series of successful stories continue at CERN with the massive feat reaped by Muhammad Ansar Iqbal. An MSc in Physics and Mphil in Experimental High Energy Physics, he convinced the team at CERN of his technical and experimental prowess while working on Compact Muon Solenoid (CMS), a general-purpose detector at the Large Hadron Collider.
According to the Express Tribune, Iqbal's supervisor Anton Dimitrov emailed to Hoorani, "Iqbal was one of the really exceptional students who showed technical, theoretical and experimental skills which were well above the average level."
"He was very fast and efficient in problem solving. He performed brilliantly his task to compare RE4 Construction with Operation data", he added.
With this double dose of triumph, Pakistan's rising stars at CERN have truly made the whole country proud and made their mark in the world of scientific research.