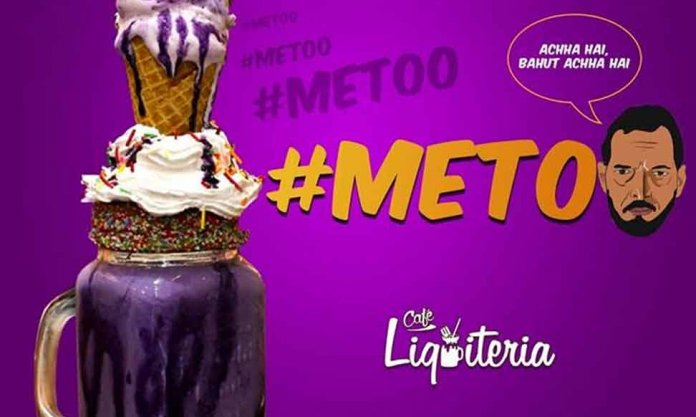 The #MeToo campaign has shaken the whole world with famous personalities being shockingly exposed to harassment and sexual abuse.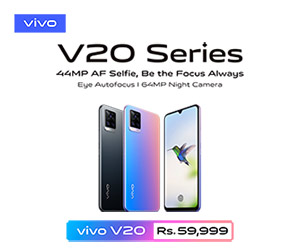 A long list of celebrities has landed themselves in hot water for reportedly harassing women in the industry.
Durex's Ad on #MeToo is Going Viral for All the Right Reasons!
The movement shows no signs of slowing down and is taking down vile men one by one. It has kickstarted a trending social media conversation with women, who have remained silent for long, boldly sharing their untold stories of abuse.
Brands worldwide are also taking part in the #MeToo campaign and encouraging victims of sexual harassment to speak out about their experiences.
However, a Pakistani eatery 'Cafe Liquiteria' has come under fire for its insensitive post about the #MeToo movement.
Again Cheap Marketing by Cafe liquiteria… pic.twitter.com/bVo04lPqDM

— Fahim Farooq (@fahim_parekh) October 17, 2018
The brand has created a furor with its inappropriate meme. The digital ad blaring with "#MeToo' showed Bollywood biggie Nana Patekar chanting his iconic dialogue 'Acha Hai, Buhat Acha Hai'. For those who are unaware, the actor has embroiled himself in a massive sexual abuse controversy across the border.
Making matters worse, Cafe Liaquetria's casual caption with the post has hurt many sentiments!
It stated:
Never turn a blind eye to anything unjust, if you think something is the wrong report it immediately, especially when you find yourself playing the role of the victim #Respect Everyone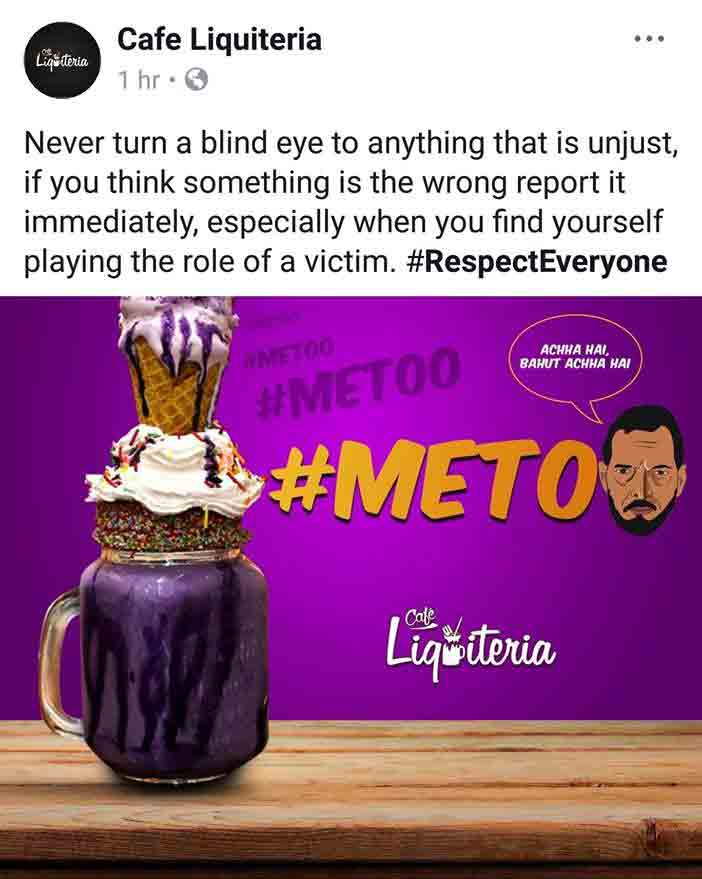 The eatery is facing massive fallout on social media and has now taken the image down post social media backlash.
Pakistani Eatery's Controversial Ad Has Sparked A Social Media Uproar!
Yesterday, Slamvich, a popular eatery in Karachi, created a social media uproar by pulling off a controversial marketing stunt.
In a classic case of creativity gone wrong, Slamvich's recent advertisement seemed to trivialize office harassment and it is not cool at all!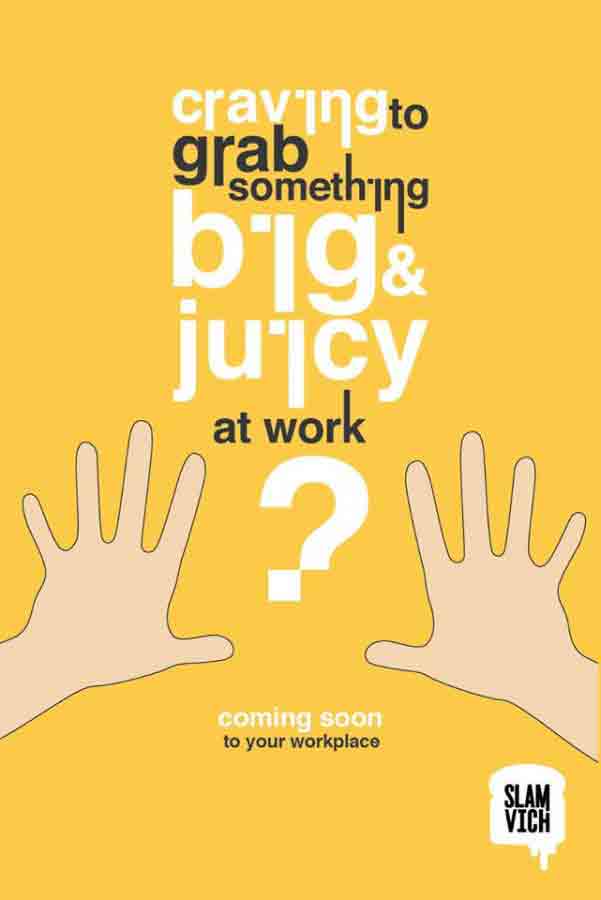 In the race of getting ahead of their competitors, brands often opt for such tactics to get maximum attraction in less time. Controversial content on the internet gets viral anyway and many brands see it as the opportunity to promote their product.
However, brands have a huge responsibility to handle social issues with care and not hurt the sentiments of the ones who have gone through it. Dealing with sensitive topics in a lighter note will only make the problem worse instead of solving it.
Stay tuned to Brandsynario for more updates.