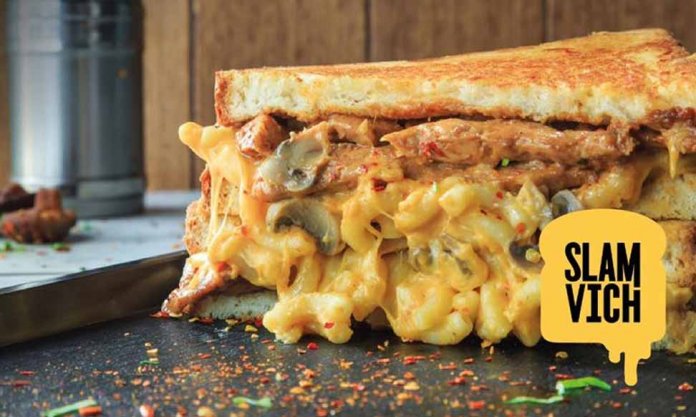 Slamvich, a popular eatery in Karachi, has created a social media uproar by pulling off a controversial marketing stunt. Its fans are finding the ad disgusting but also super insensitive.
In a classic case of creativity gone wrong, Slamvich's recent advertisement seems to trivialize office harassment and it is not cool at all!
And not just that, they have been promoting their sandwiches like this in the past as well and we wonder what their marketing strategies are!
In the race of getting ahead of their competitors, brands often opt for such tactics to get maximum attraction in less time. Controversial content on the internet gets viral anyway and many brands see it as the opportunity to promote their product.
Using something as sensitive as office harassment in your witty marketing approach has definitely earned the attention they wanted, but not for the right reasons.
Many people think it is just utterly disgusting for a brand to promote such humor revolving around sensitive social issues!
And they were clearly not at all impressed by such this!
In the past, Hardees also made it to the news for more or less similar marketing campaign and many people pointed that out!
And Slamvich also lost some of their customers!
Unfortunately, there were many people who found it amusing *sigh*
Brands have a huge responsibility to handle social issues with care and not hurt the sentiments of the ones who have gone through it. Dealing with sensitive topics in a lighter note will only make the problem worse instead of solving it.
Durex's Ad on #MeToo is Going Viral for All the Right Reasons!
Stay tuned to Brandsynario for more updates and news!