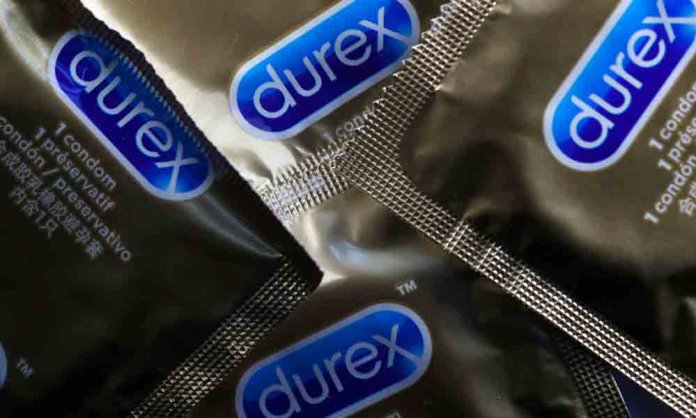 The #MeToo campaign has shaken the whole world with famous personalities being shockingly exposed to harassment and sexual abuse.
Particularly in India, a long list of popular Bollywood celebrities have landed themselves in hot water for reportedly harassing women in the industry.
The movement shows no signs of slowing down and is taking down vile men one by one. It has kickstarted a trending social media conversation with women boldly sharing their untold stories of abuse.
Cashing on the situation, the popular contraceptive brand Durex India has rolled out a witty advert that has won the internet!
This Controversial Pakistani Condom TVC Has Sparked a Social Media Debate!
The creative ad did a wonderful job at summing up the essence of the #MeToo campaign, i.e "consent before condoms" and that rape culture must be nipped in the bud!
In just a small video, Durex won the hearts so effortlessly with the simple yet empowering message!
'Before you even think about it, get CONSENT'
Ask for it. #TimesUp pic.twitter.com/krFuh7rvOY

— Durex India (@DurexIndia) October 11, 2018
Twitterverse is lauding the brand for its wise strategy!
Well done @DurexIndia 👍🏽 https://t.co/WaSczfE1dX

— Karuna John (@karunajohn) October 11, 2018
Killed it. @DurexIndia #TimesUp https://t.co/p8Fmv0z2y9

— Aakanksha Bhatnagar (@b_aakanksha01) October 11, 2018
Now this is simply amazing! Hats off to the agency who made this.

— varunak (@varunkuthe) October 11, 2018
As usual, Durex India does a wonderful job! https://t.co/dZCfCrERap

— Rahul Mulchandani (@RahulM1988) October 11, 2018
Supremely Creative! Kudos to the team:)

— Deep Shah (@dmshah2009) October 11, 2018
The leading condom brand from Reckitt Benckiser, Durex is known for its apt marketing promotions. Over time, it has proved that it is just more than a contraceptive brand and successful talks about the well-being of couples without objectifying women.
What's more, the brand is working hard to change the perceptions of its target audience over hushed matters by focusing on personal empowerment.
Various times, its ads are smart, funny but communicate the message just perfectly!
What do you think about Durex's take on #MeToo movement? Lets us know in the comments below.