2nd June 2020: 
The novel coronavirus has made everyday life very complicated for all of us. Who would have thought that one day you'll have to consider several times whether you want to risk leaving your house!
Unfortunately, for many individuals, going outside is not a choice because of age and health. That's why brands and companies have decided that if the customer can't come to them, they'll go to the customer.
Pak Suzuki has officially launched cars and online bike bookings for their customers from the comfort of their own homes.
How to Book a Suzuki Online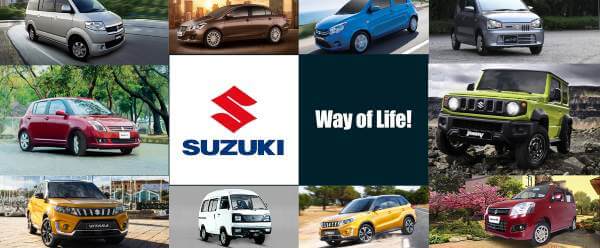 The process is relatively simple, you just need to fill a form, and their representatives will get in touch with you for the next steps.
There are two different forms, one each for two-wheeler (bikes) and four-wheeler (cars) Suzuki products.
The forms ask for information like name, email address, contact details, city, CNIC, region, car/bike model, and payment type i.e., cash or bank finance.
Discounted Rates
Not only has Pak Suzuki made booking a car easy, but it has also introduced attractive discounts!
---
---
12th March 2020: In a tough economic situation, citizens are always looking for a sigh of relief. Even saving Rs. 10 means a lot for the masses.
Automotive manufacturers are now offering free services and exclusive deals for their customers to encourage their customers.
Makers like Toyota Indus have offered free registration on the purchase of its Corolla XLi or GLi. Honda has also announced free services as well.
Pak Suzuki has joined the bandwagon and has announced a special discount offer on their Alto 660cc.
Suzuki is offering its Alto 660CC with free registration for March. The promotion offer is to celebrate 29,000 units sold successfully and is their way of appreciating their customers.
What do you think about this offer?
Share your thoughts with us in the comments below.
Stay tuned to Brandsynario for more news and updates.
Honda Pakistan is Giving MASSIVE Discounts Worth Thousands all Month Long!