There's a chicken and egg game going on when it comes to netizens and celebrities. Do netizens love to pick on Ahsan and Minal Khan more or does the couple love netizens more and hence, keep providing pictures to them? Perhaps we'll never know. But what we do know for the moment is that Ahsan Mohsin Ikram is being called something by everyone— find out what it is, here!

Ahsan & Minal Khan Spotted
The newly-wed couple was captured at a party recently. Ahsan Mohsin Ikram nailed the casual-dressy outfit with a button-down and skinnies. On the other hand, Minal Khan was wearing a printed silk shirt and some pants! Fuss-free outfit for sure. Though more details haven't been released of the party, two pictures of the couple have since surfaced. Have a look at them here:
View this post on Instagram
What's With Ahsan Mohsin?
By now you must have noticed that Ahsan Mohsin Ikram looks out of it in the second photo. The important question is whether that picture was just clicked at the wrong time or whether the consumption of 'something' had made him look like that! Whatever it may be, netizens were triggered and developed their own theories.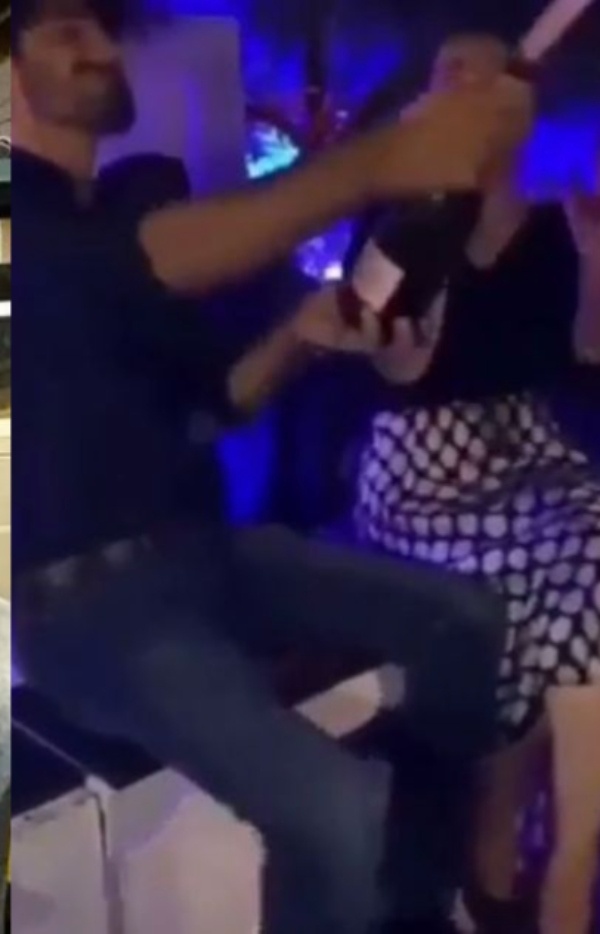 What Do Netizens Think?
Read more: Pakistanis Angry After Video Of Ahsan Mohsin Kissing Minal Goes Viral
Netizens have no chill anymore and are straight-up calling Ahsan Mohsin Ikram a 'nashayi'. They are questioning whether this actor is always under the influence of 'nasha' or whether he does it so frequently that one can't seem to see him normally. Have a look at their comments that don't mince words: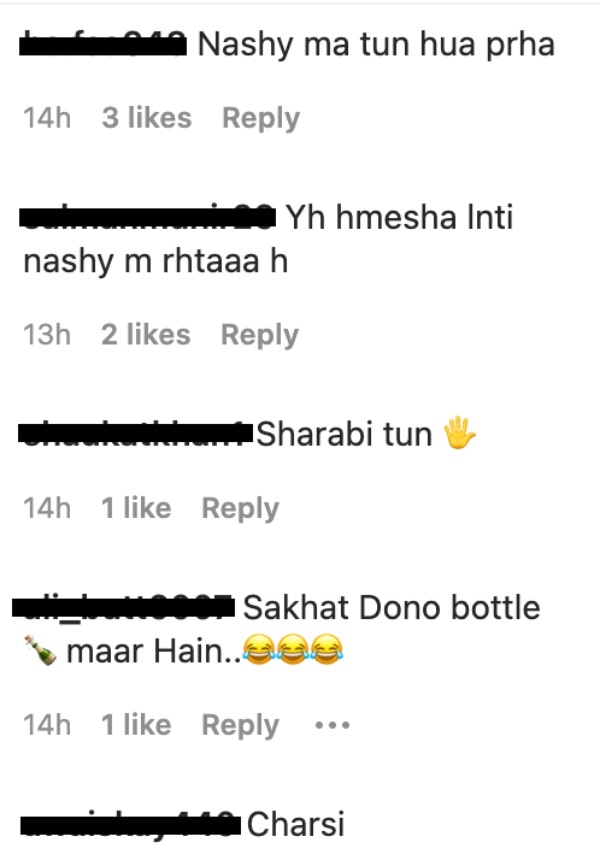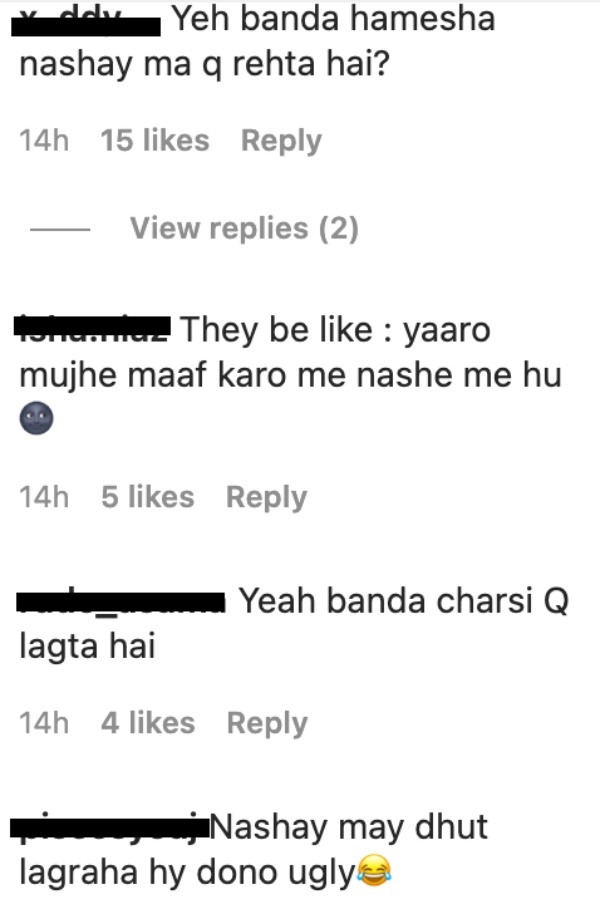 What Will He Respond With?
The last time people attacked Ahsan Mohsin Ikram was for not "scolding" his wife – as if he was her father – for wearing a dress on their honeymoon, he responded. Ahsan Mohsin Ikram said that he dreams of a "liberal" Pakistan and that he is no one to control his wife.
Will Ahsan Mohsin Ikram also respond this time to netizens accusing him of being a nashayi? We hope his defense to being high or drunk in this photo won't also translate into a dream for a drug-tolerant Pakistan. Jokes aside, the couple is on a roll after their marriage when it comes to traveling and partying!
Read more: "I Dream Of A Liberal Pakistan," Says Ahsan Mohsin To A Troll
Stay tuned to Brandsynario for the latest news and updates.