Ahsan Mohsin Ikram and Minal Khan have a penchant for making news headlines. The couple's wedding recently was celebrated with zeal and zest and now their honeymoon in Dubai is making waves on the internet. Ahsan Mohsin Ikram responded to a hater's comment with a deep remark: do people agree and does it have weight to it?
The Couple's Honeymoon
As any other couple, Minal Khan and Ahsan Mohsin Ikram celebrated their honeymoon to the fullest. Their choice of destination was rather a cliche but what can we say? The Maldives is the hallmark of honeymoons. They made sure to take the most Instagrammable pictures and of course, post them on Instagram also. 
Have a look at some of their incredible pictures together:
View this post on Instagram
View this post on Instagram
View this post on Instagram
Netizens and The Forbidden Dress
We think Minal Khan only wore one dress in the Maldives and it was this mint green one with which the netizens have developed a personal animosity. Ever since netizens saw it first, they have been after Khan for wearing it on her honeymoon. Moreover, netizens have also changed their target to Ahsan Mohsin Ikram since he posted pictures with his wife in that dress.
Read more: Ahsan Mohsin Partying With "Champagne" Starts Another Controversy
Have a look at the comments here: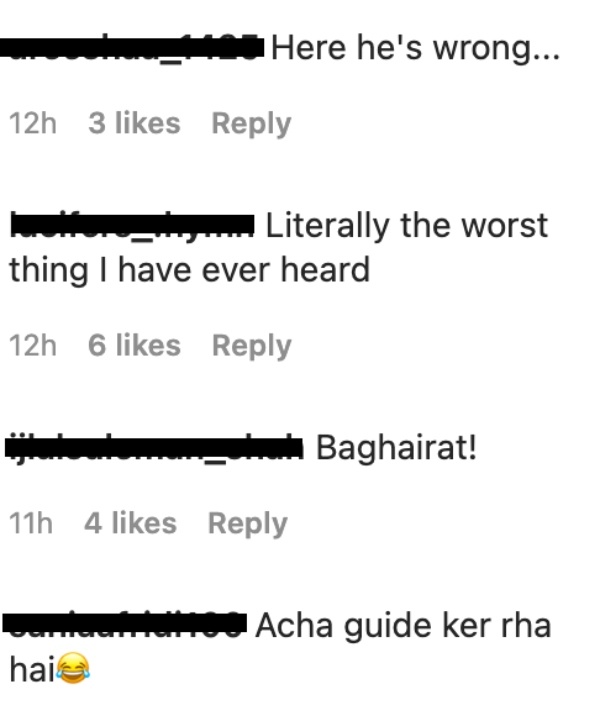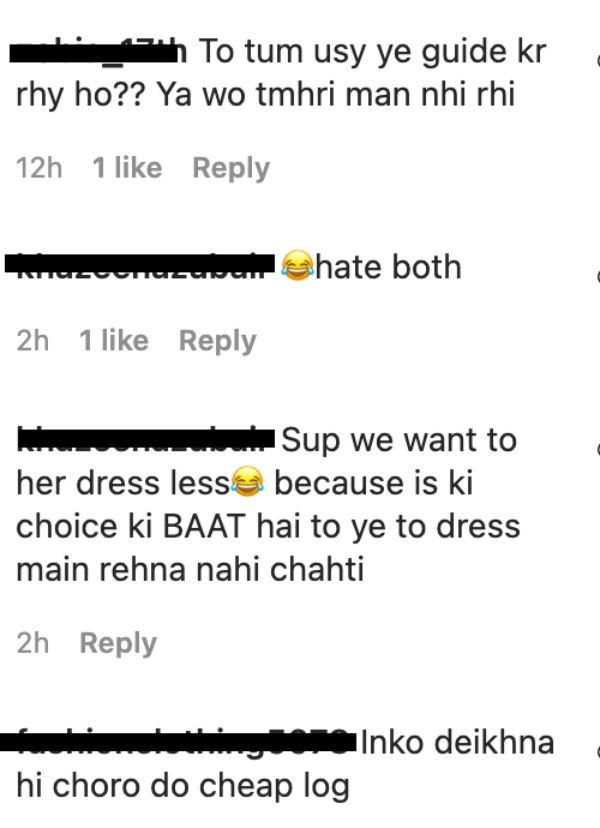 Our Own Moral Contradictions
The current social landscape of Pakistan is such that women are fighting for greater rights and equality in a multitude of fields. The rise in sexual assault cases against women by men also shows that we need to take men off the pedestal as guardians/disciplinary officers of women.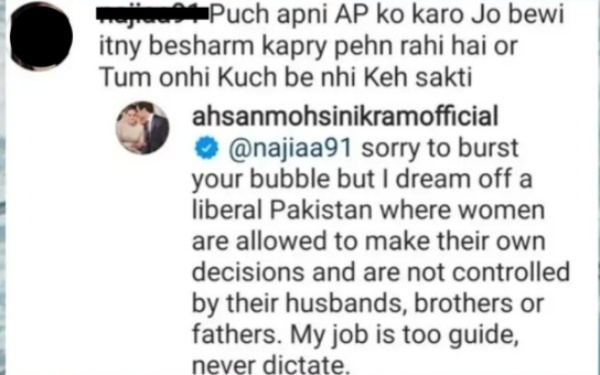 Then why are we, as a society, asking Ahsan Mohsin Ikram to "control" what Minal Khan wears or doesn't wear? By doing so, we not only rob Minal Khan of her identity as an independent woman but also charge ourselves with the same verdict. Husbands are life partners, not dress code verifiers or dictators in life.
Read more: Pakistanis Angry After Video Of Ahsan Mohsin Kissing Minal Goes Viral
Can Minal Khan and Ahsan Mohsin Be Better?
The issue is also how Minal Khan and Ahsan Mohsin Ikram seem to be thriving off of this negative attention. If they can sense that the public at large is on their tail, the least they can do is stop posting the same thing? They can also opt for a private account with just like-minded family and friends!
View this post on Instagram
It's easier to change the actions of two people as opposed to millions that cumulatively follow the two.
Stay tuned to Brandsynario for the latest news and updates.