The lovebirds, Ahsan Mohsin Ikram and Minal Khan, have finally reached the days they have been – not so patiently – waiting for. The couple has created a ruckus on social media since the early days of their romance with PDA and expressions of love. Now, as their wedding has started and events begin, Ahsan Mohsin Ikram is all too smitten on his soon-to-be wife and he can't hide it anymore!

The Video Going Viral
The video going viral on social media is also a PDA video between Ahsan Mohsin Ikram and Minal Khan. Their friend, Sara Ali, owner of Sara Salon and Spa, was making a video with the couple when in the middle the groom kissed the bride on her cheek. This cheeky moment (pun intended) was caught on camera and posted for the public to see. Obviously, Minal Khan is reduced to giggles and surprise but the couple is clearly enjoying the festivities.
Ahsan Mohsin Ikram also acknowledges that the moment has been "caught on camera". Watch the video here!
View this post on Instagram
The Mayoun Event
Their festivities began with a dholki and this video is from their Mayoun, which was the next day. Minal Khan is obsessed with desi colours for all her festivities and Ahsan Mohsin Ikram with bright and colourful waistcoats!
Read more: Minal Khan's Post Engagement Party Pictures Are Setting Internet On Fire
Here are some pictures from their Mayoun, have a look:
View this post on Instagram
View this post on Instagram
View this post on Instagram
Netizens React To The Viral Video
As soon as netizens got a hold of the video, they lost their cool. To their view, the couple isn't technically married yet as the Nikkah has not been done. What's all this PDA for? Many are also making fun of the two for always not being able to hold back and doing something which keeps bringing them hate. Others are simply intolerant of them being irritating. Here are their comments which shows you what they think: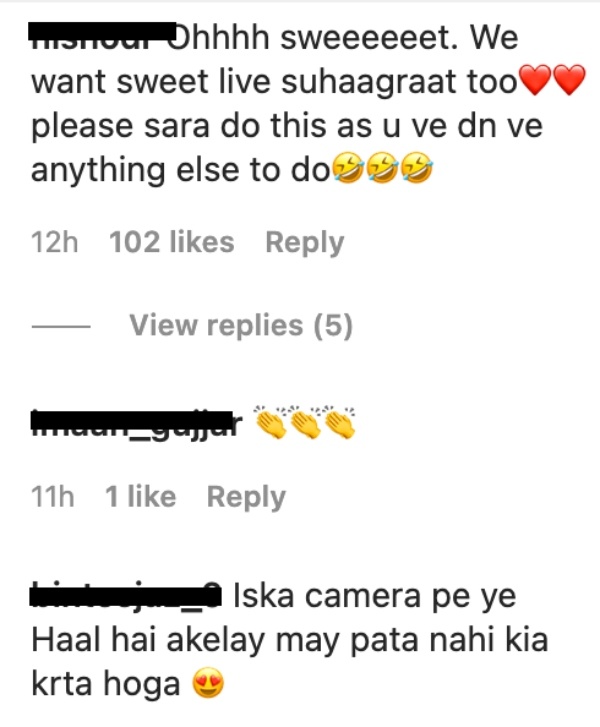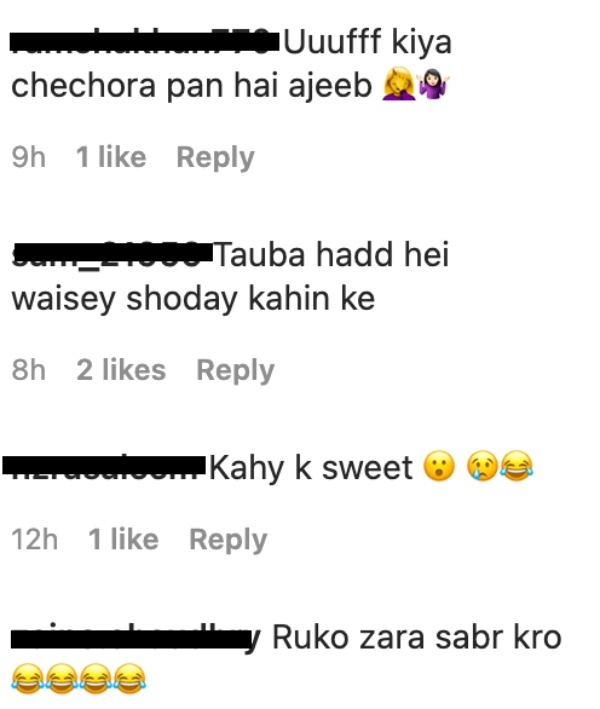 There's more: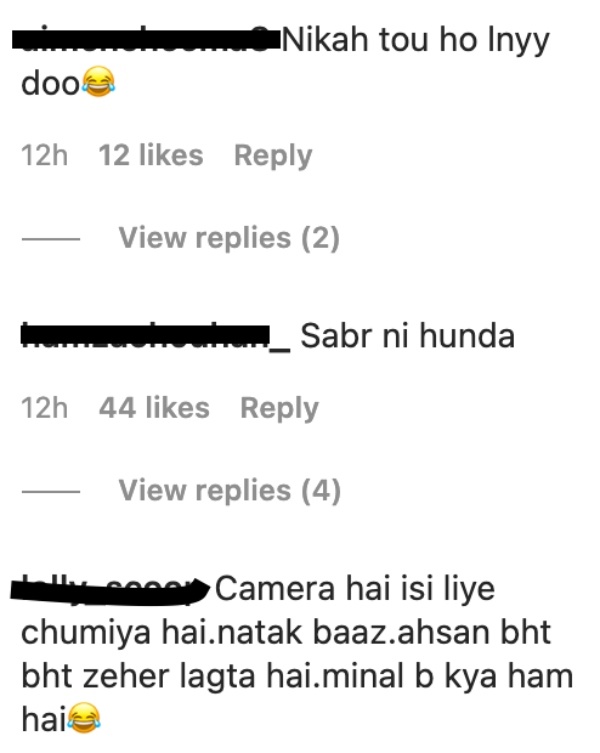 Whose Wedding Is It?
Those who are objecting to fiances having a moment between themselves should take a moment and think: is it their wedding? If the answer is no then they should go about their business! We can not make other people's decisions for them. If Ahsan Mohsin Ikram wants to kiss his soon-to-be wife's cheeks on their own Mayoun, who can stop them?
Read more: Amal Muneeb's Birthday: Social Media Users Notice Something Unusual
This cat and mouse chase between what the netizens want to see vs what the reality is when it comes to celebrities is definitely amusing. We wish the couple all the best for their future events!
Stay tuned to Brandsynario for the latest news and updates.