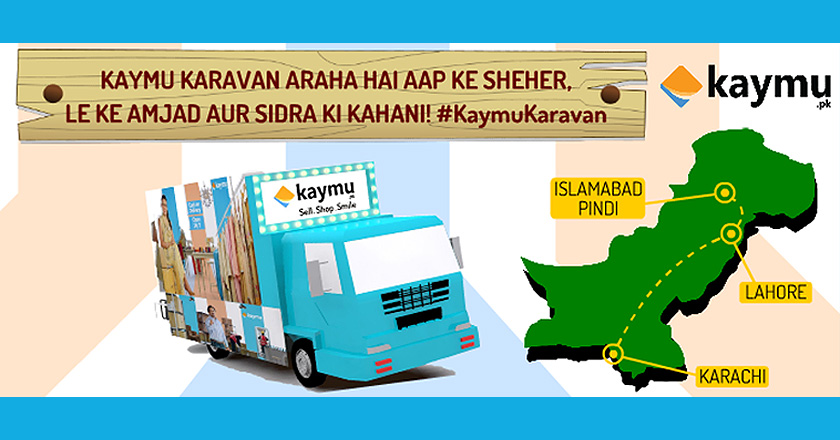 Karavan will be starting off its journey from Karachi today. It will travel to 20 locations in 3 cities over the span of 10 days.
This attempt by Kaymu.pk is being done to bring the experience of online shopping to more people and attract a bigger pool of potential customers.
The event is going to be open to the general public with an array of activities they can take part in.
There will be a number of opportunities available to the public, which includes the chance to win prizes and obtain discount vouchers for shopping on Kaymu.pk. In general, the Kaymu Karavan is going to be spreading the awareness about benefits of eCommerce and online shopping.
After a four day stay in Karachi in a number of locations, the Kaymu Karavan will make its way towards Lahore. There, the Karavan will be making the experience available at various locations before making its way to Islamabad for the final leg of the journey.
Kaymu.pk is the first of its kind of eCommerce platform to undertake this ambitious endeavour.
The timings and location details about the Kaymu Karavan can be found on their Facebook event page.
Contributed by Hunza Gul.