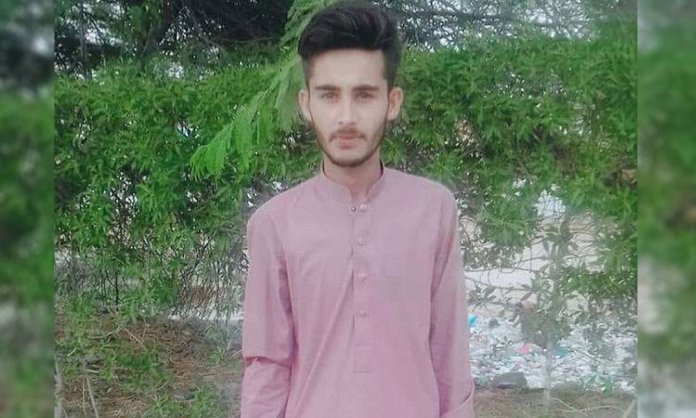 Karachi teen, Sheraz Khan, drowned in Swat while attempting to record a video of him going near the water to show his cousin he was not afraid.
The 19-year-old can be seen in a clip going to the edge of the rocks, however, he slipped and fell into the fast-moving flow, and eventually drowned.
Sheraz was an electrical engineer student who was visiting the northern area along with his uncle and cousin.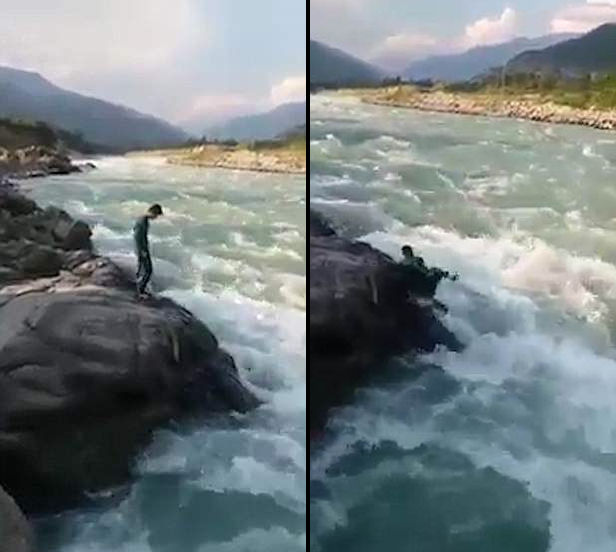 The devastated relative said: 'During the whole trip he used to stop me from going close to the river. He was very scared of the river. I used to make fun of him that "you are afraid, be a man".
'As we were about to leave, Sheraz requested me to make his video as he will go close to the river and will show me that he was not afraid. I never thought that this could happen. I curse myself for not stopping him.'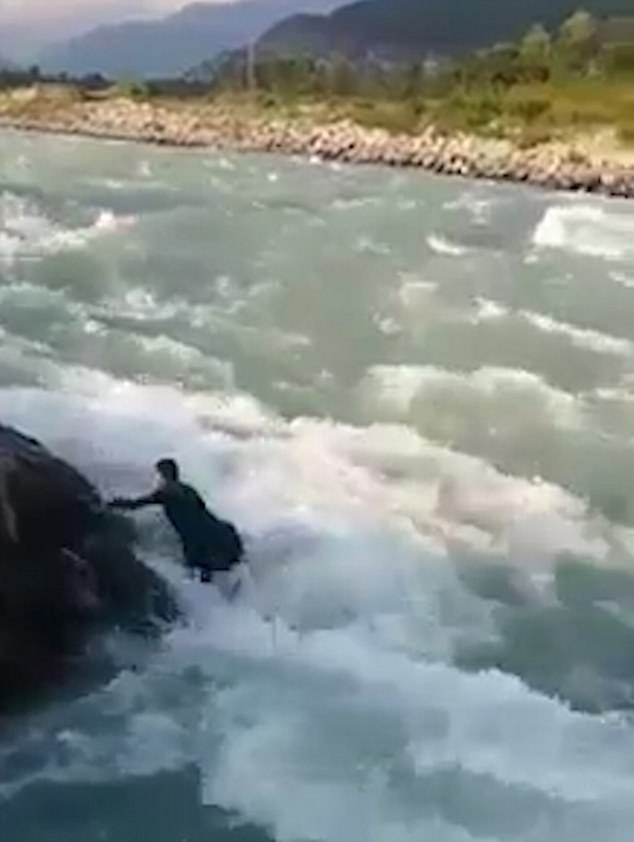 Bollywood Actress Sonali Bendre Diagnosed With High Grade Cancer
Sheraz's maternal uncle, Khan Muhammad, said: "It was around 6 pm and we were about to leave for home. I went to the hotel to check out and Sheraz and Yaseen went to the riverside to shot few pictures."
"As I ventured into the hotel, I heard Yaseen shouting 'Ya Allah' (Oh Allah) several times. I rushed and saw Sheraz drowning into the fast flowing river. Scores of people gathered near the spot but we all were so helpless that we could see him drowning but couldn't help him.' The incident has left us all in deep shock. We are too unlucky to lose him this way but who can fight fate."
A rescue team was on site within 10 minutes of Sheraz falling into the river, however, they were unable to find his body and resurrect him. The body surfaced the next day 30 miles from the accident site near Manghora.
Sheraz's father Ghulab Saeed said: "My biggest fear was when I was told that his body has not been recovered yet. I prayed to God that may we get his body so that I could bury him with my hands."
The young Karachiite's passing is a lesson to all the younger generation adventure-seeking teenagers that the smallest mistake can lead to uncertain outcomes. If his cousin would not have provoked him, and if he would have just said no, the outcome would have been different.
Be safe and stay tuned to Brandsynario for more news and updates.