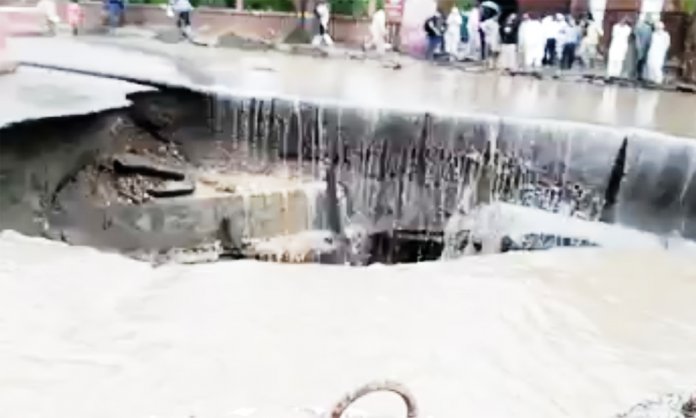 As many as six people have died in different areas in Lahore after heavy rain lashed the city on Tuesday.
In the last 24 hours, a total of 252 millimeters of rain has been recorded so far in the town.  According to the Express Tribune, as many as four citizens were electrocuted whereas two residents lost their lives as a building due to the pounding downpour.
Multiple power outages have been reported as 300 electricity feeders tripped due to the rain, plunging the city into darkness.
A warning was also given out for Lahore airport due to the weather conditions, stating that routine flight operations may be affected.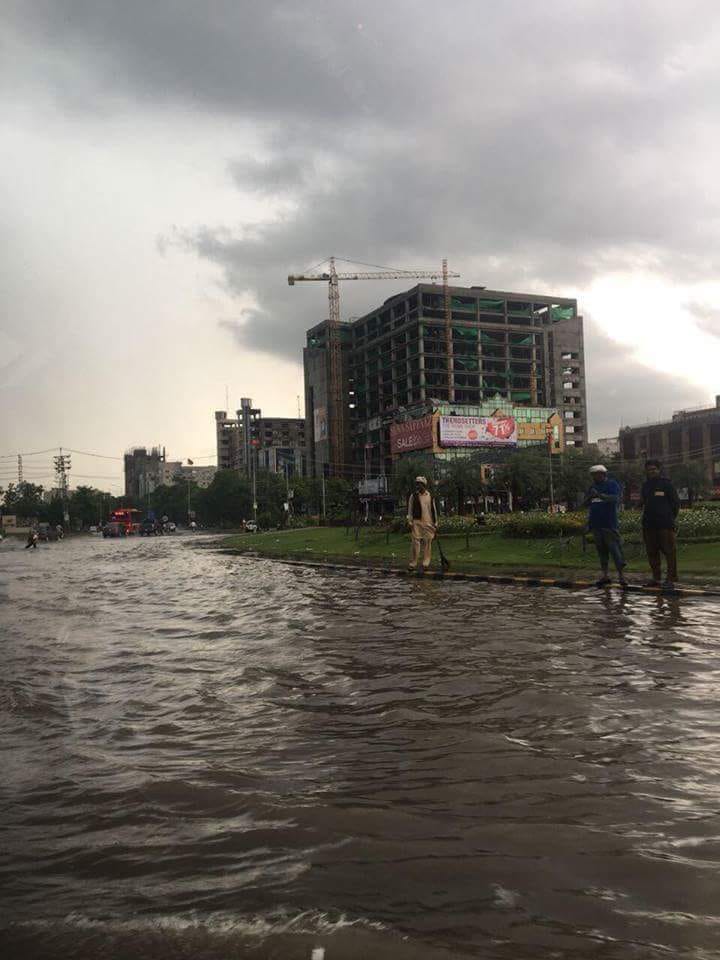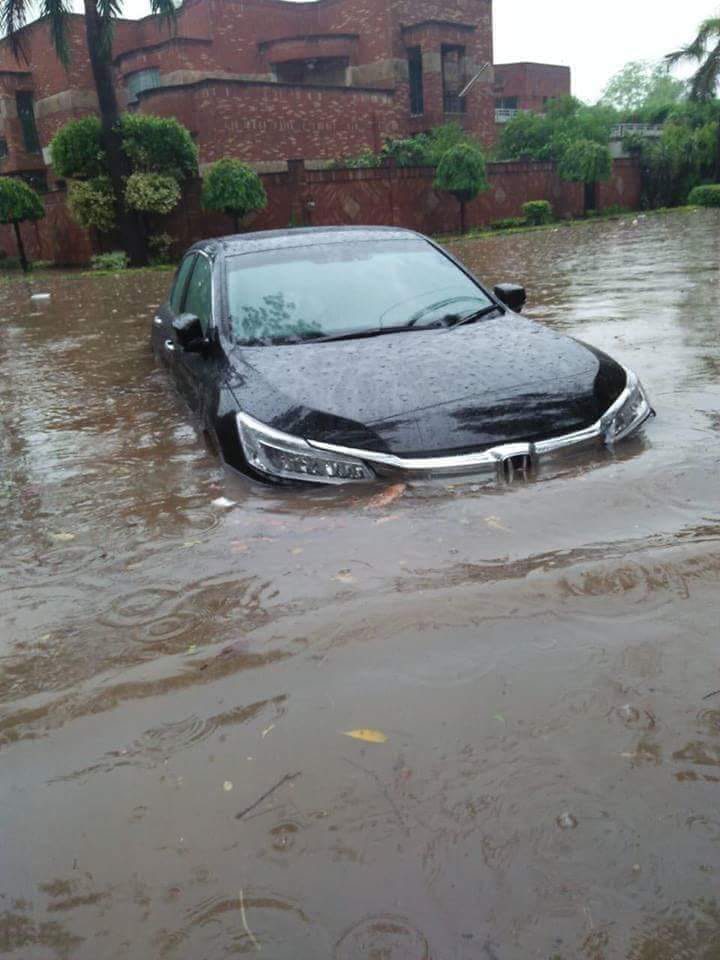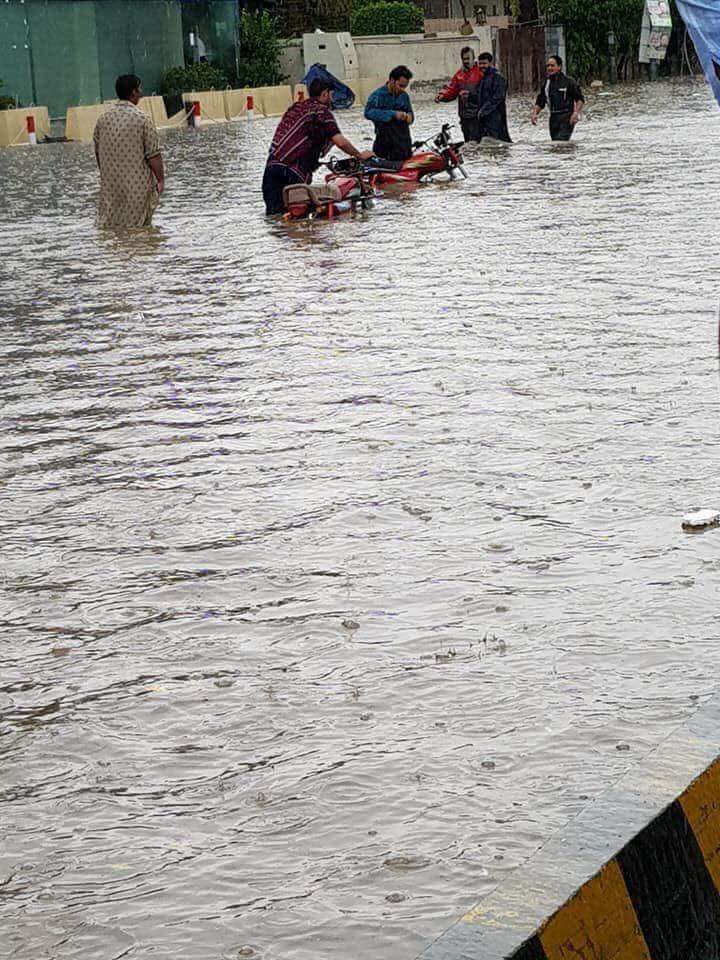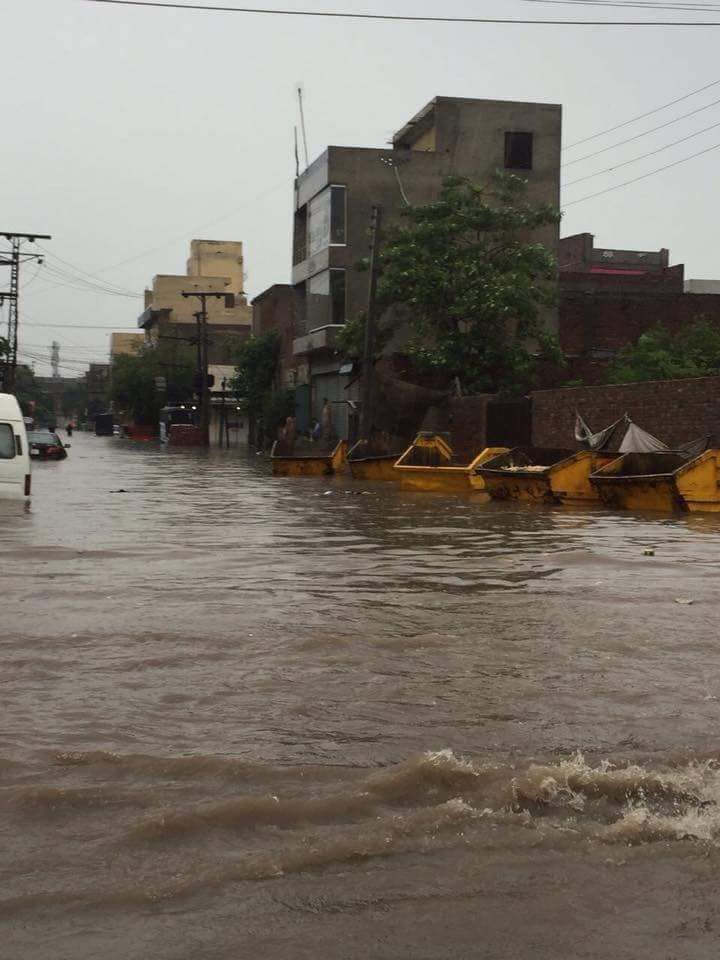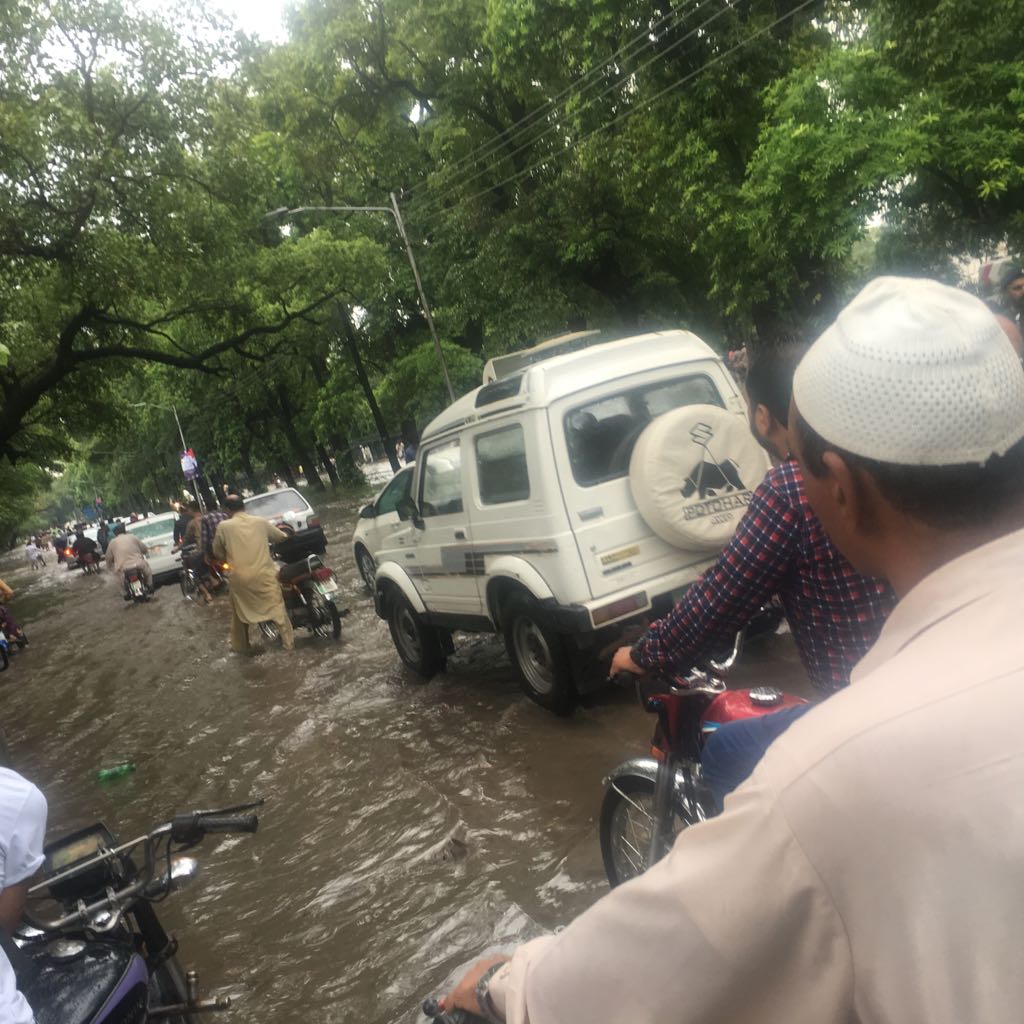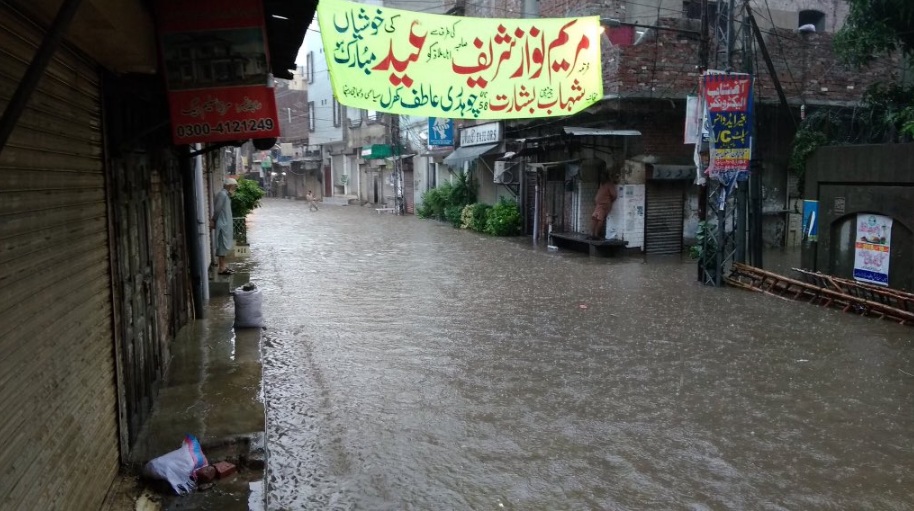 A massive sinkhole has also opened in Mall Road in the metropolis.
Niagara Falls in Lahore instead of Paris "surely the sinkhole is created by GHQ to sabotage PMLNs chances in upcoming election. In fact most loyal #PMLN supporters should jump in and investigate if the sink hole leads to a tunnel leading all the way to Pindi." pic.twitter.com/OL3h5RGGnv

— Mahbina (@MahbinaW) July 3, 2018
#Gpo_Dam Mall Road Lahore #Paris #PMLN pic.twitter.com/tycILTur9v

— Zayn Khan (@ZaynHafeez) July 3, 2018
The video of the sinkhole is going viral on social media!
Niagara Falls in Lahore (GPO Mall Road)

So called Paris of Showbaz Sharif pic.twitter.com/DQHDm6xB3P

— вєıηg вıłαł ツ (@BeingBilal713) July 3, 2018
The Pakistan Meteorological Department (PMD) has forecast more rain in the next two days in Lahore and other cities of the country.
Lahoris are clearly not happy with the current situation in the city!
#Lahore #Rain so much water in a long time pic.twitter.com/1I1YJ3egqT

— Haroon Abbasi (@Haroonaliabbasi) July 3, 2018
Soon World Swimming Championship will be held in Lahore Gaddafi Stadium . Great Work. @fina1908 see the venue. #GaddafiStadium#Lahorerain #ShahbazSahrifsParis#KoiHaalNai pic.twitter.com/r7Sgy3EXdh

— Rooshan Naeem (@RooshanNaeem) July 3, 2018
Heavy rain ☁💧☔Lahore pani ma dooba para ha these grounds now turns into swimming pools.peoples face many difficulties due to rain Insallah God will help them

— Rana Asad (@ranaasad589) July 3, 2018
Any difference between Lahore and Venice cities.!!!

— Ghulam Fareed (@ghulamfareed69) July 3, 2018
Apparently, this is just the start for Lahore!
Lahore walo, Thak tau nahi gaye? Abhi kal sham tak hai Barish

— Shafaat Ali (@iamshafaatali) July 3, 2018
The underground section of Orange Line Metro Train has also been affected by the heavy rain.
Stay tuned to Brandsynario for more updates!