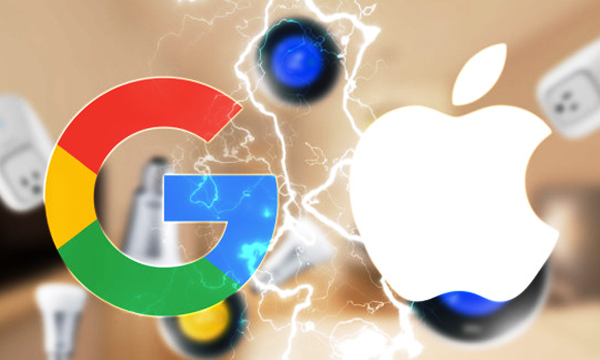 Brand Finance's 'Global Brand 2017's' ranking of the 500 most valuable brands in the world. With Apple and Google scrambling for the top spot, Google has now beaten the iPhone brand, Apple which was the running no.1 brand since 2011.
The popular search engine, Google's brand value increased by a whopping 24% during 2016 from 88.2 billion to 109.4 billion while Apple's decreased 27% from $145.9 billion to $107.1 billion.
Here's the complete list of the Top 10 Global brands out of the 500.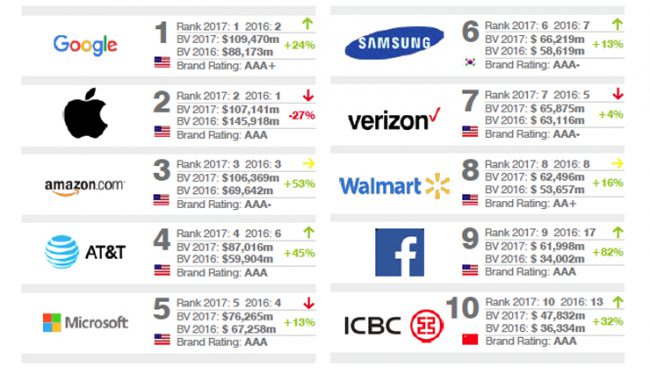 Apple losing the top spot was shocking, suggesting the cult Apple following might have shrunk. The reason for this may be the rising prices on Apple gadgets that may be too expensive for people to purchase even though it offers high-tech innovation and is the pinnacle of design.
Seems like Coca-cola has lost its place in the top after the growing criticism on its carbonated drinks and rising concerns about the drinks causing obesity.
Facebook has managed to get to the 9th position of the top 500 brands after being one of the unseen competition. The top 10 global brands by value are made up of eight U.S. companies, one South Korean brand (Samsung at No. 6) and Chinese bank ICBC at No. 10.
SuperBowl Ads 2017 That Are Going Viral on Social Media- [Watch Videos]
Stay tuned to Brandsynario for latest news and updates.