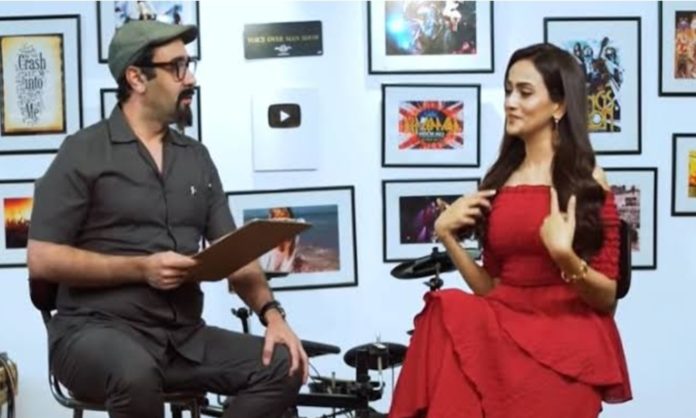 YouTube has opened a doorway to entertainment and informative content for people. Gone are the days when we used to wait for our favorite drama or talk show on TV channels. YouTube has provided a platform for a range of hosts and figures who have created amazing content for their audiences. Among such shows are talk shows which give us great insight as well as a lot of information about a lot of aspects of life. If you haven't come across any of them then take a peek at this list and thank us later.
Here are some of the best Pakistani talk shows on YouTube you need to check out.
1. TBH
To be honest, has run for almost two years. Even though the show is not running anymore, both season 1 and season 2 are up on YouTube. TBH is a fun lighthearted show with lots of comedic comebacks and sarcasm. Tabish Hashmi can be seen in his essence getting the most out of his guests in terms of gossip and updates. So, if you are looking for some crispy insights, this show is the one for you.
2. Voice Over Man
Voice Over Man is hosted by non-other than the ace Wajahat Rauf. VOC is another humorous talk show that features raw, crazy, and sometimes honest conversations from the guests. However, the host has a way of finding humor in the most serious of situations so watch out for sudden laughter bursts.
Read More: Mansha Pasha Opens Up About Her First Marriage
3. Amma TV Aur Main
If you are in a boat where none of your friends watch Pakistani dramas, then this one is for you. Amma aur main is a show all about Pakistani dramas. Here, the hosts discuss dramas and analyze every aspect of the characters critically. From their acting to their wardrobes and reactions, this show is a must-watch for avid Pakistani drama lovers.
4. Gup Shup With Fuchsia
Gup Shup with Fuschia doesn't offer the spark and sarcasm. Yet it is a decent watch where both the guests and hosts indulge in some deep meaningful conversations.
5. Something Haute
Something Haute isn't a typical talk show but here you can find multiple genres on a single channel. From celebrities promoting their movies to actresses talking about their breaking roles, this show is a great watch if you don't want to stay consistent with a specific one.
Read More: Did Mohib Mirza Just Confess His Love For Sanam Saeed?
Stay tuned to Brandsynario for the latest news and updates.