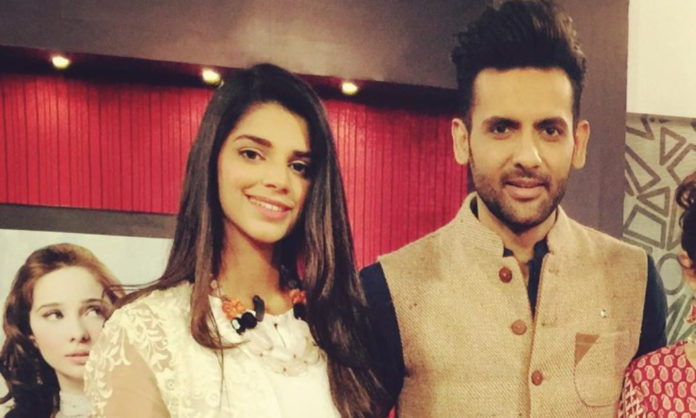 Update 5th January, 2023: In Munib Nawaz's podcast, seems like Mohib Mirza gave is clear hints of his relationship with Sanam Saeed.
Mohib said, "Sanam means "Beloved" and Mohib means "The Lover" and I don't want to say anything more than that", when discussing Sanam and finding love a second time. He also said that he believes, falling in love again is a difficult scenario; everyone has their own experiences with it. Sanam's literal meaning is a person to be loved, while Mohib's literal meaning is the one who loves. No one is born sane, but we all learn from our experiences.No one is born sane, but we can learn from our experiences.
Here's the video:
---
---
Sanam Saeed and Mohib Mirza have been working as co-stars for decades. Likewise, the rumors about them being engaged or married are decades old. However, in a recent turn of events it has become highly likely that the rumors are not just rumors and Sanam Saeed might have given us the actual receipts of her relationship.
Are Sanam & Mohib Engaged?
The 'Ishrat – Made In China' co-stars have been spotted together multiple times in a reel shared by the actress on her social media. Looking back at 2022, Sanam created highlights from the past year calling it an adventure full of patience and love. The reel shows multiple pictures of the duo together strolling through the streets of countries all over the world. While one might think of those as casual meet-ups, the highlight reel shows otherwise.
Sanam also shared pictures of her hands wearing rings which give us another hint into why the rumors could be true. Despite, all the rumors that have been doing rounds on social media, the pair has managed to stay quiet and kept their love life private from social media.
Take a look at Sanam's post below. 
Read More: Feroze Khan Being Called A 'Hypocrite' For Celebrating New Year
It seems like the speculations of the couple being together for some time now are now coming to an end. However, it is still a matter of time since the news can only be confirmed once the duo announces it themselves.
Previously, Mohib Mirza was married to Aamina Sheikh. The former couple got married back in 2005 and parted ways in 2019. They both have a daughter who now stays with Aamina. Aamina Sheikh on the hand also got married and welcomed her second daughter last year.
Read More: Director Bilal Lashari Celebrates The Success Of The Legend Of Maula
Stay tuned to Brandsynario for the latest news and updates.