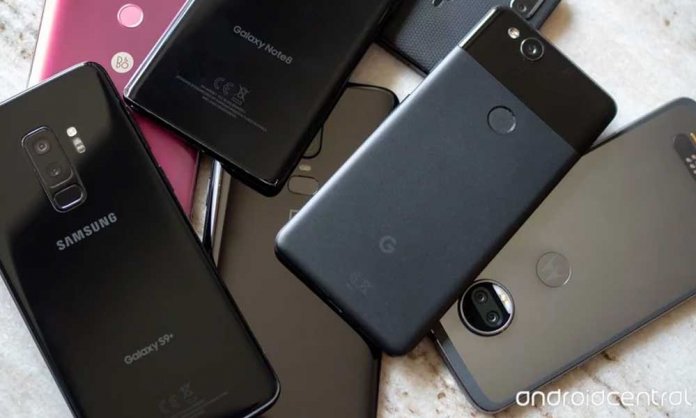 In a witty campaign to promote its refurbished eCommerce platform, Back Market has rolled out images that will make you think twice before buying a new iPhone.
Refurbished phones are phones that have been sent back to their respective company over faults. Those faults are fixed and are cleared by the company to be sold again.
While many individuals feel that one should not risk buying refurbished phones, Back Market has cleverly incorporated that individuals can actually save up to 70% of their money.
In their photos, they have shown images captured on the iPhone X, one that was never pre-owned and one refurbished.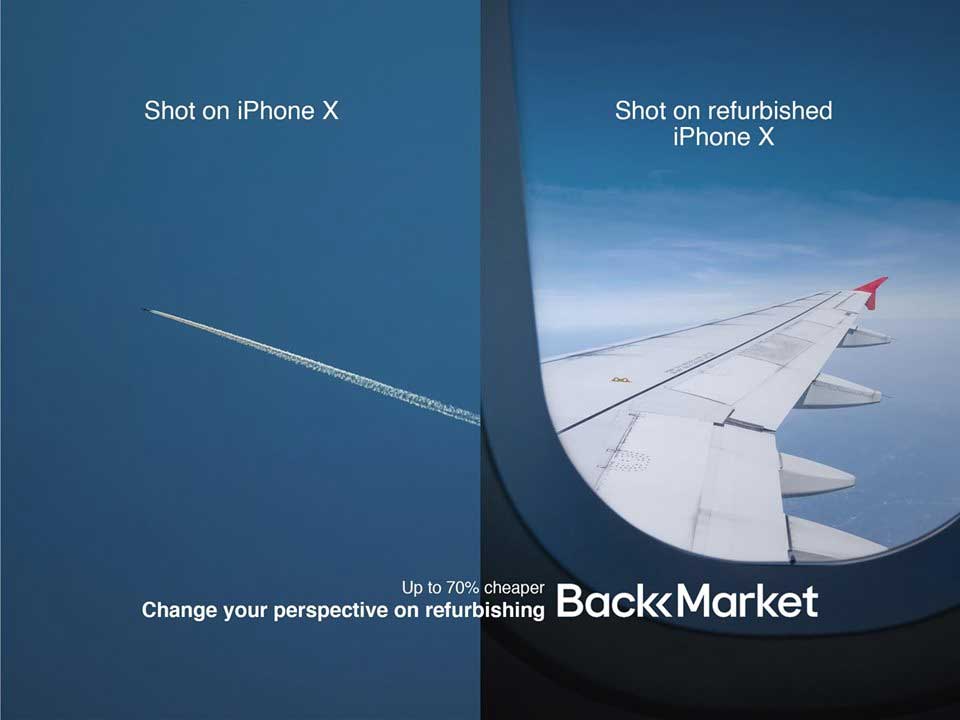 Back Market has shown how instead of clicking images of a plane, you can save enough money to take a trip and take a snap from outside the window without any compromises.
Brands are Trolling iPhone 11 Pro's Camera & Its just Hilarious!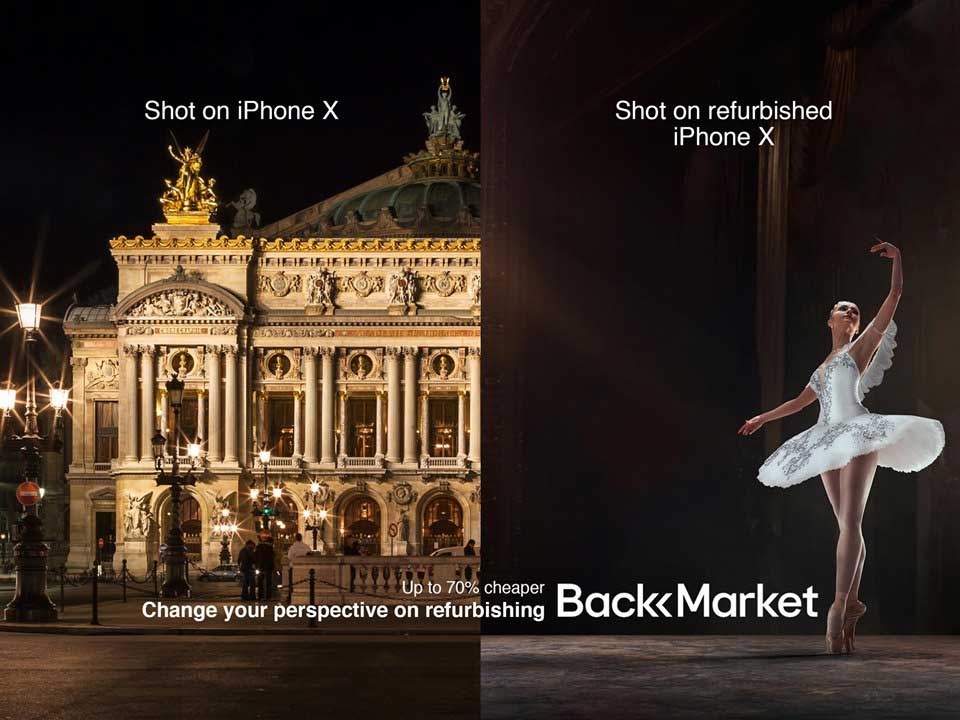 Once again the eCommerce platform has brilliantly shown how instead of just taking a snap of the theatre from the outside, you can actually sit in and enjoy it from the inside.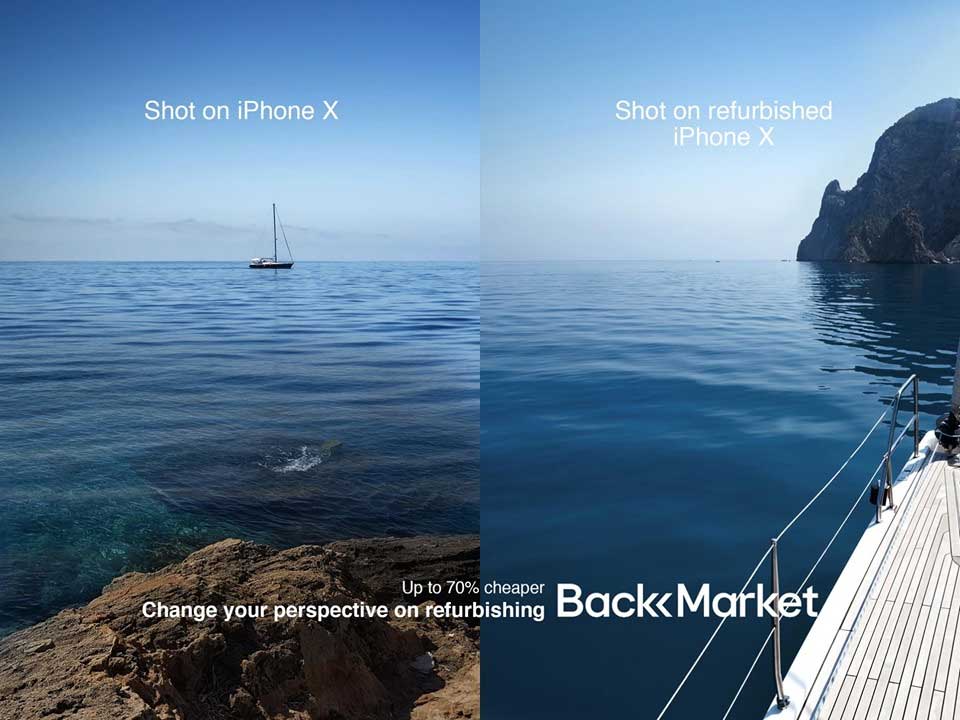 Last but not least, why not enjoy a trip on the yacht instead of just dreaming about it from far away?
What do you think about Back Market's campaign?
Stay tuned to Brandsynario for more news and updates.
Brands are Trolling iPhone 11 Pro's Camera & Its just Hilarious!