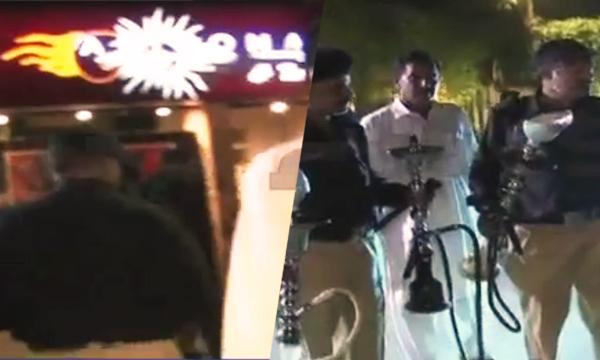 Following the crackdown against shisha parlors, Karachi Police conducted a raid at Arizona Grill At The Villa, a high-class restaurant serving shisha in Clifton, a posh area of Karachi.
According to Samaa News, the raid was conducted late on Tuesday night and several male and female customers were found smoking shisha. The police arrested two café staffers and seized 4 hookahs along with other smoking material.
Watch the video below:
Earlier this month, the Supreme Court of Pakistan (SC) ordered all provincial governments to launch a crackdown against shisha cafes. The court has ordered the provincial governments to take strict measures and help enforce the ban against smoking in public places.
In the countrywide drive against shisha café, police authorities have sealed numerous shisha centers during the past few months and taken several lawbreakers into custody.
Video Courtesy: Samaa TV