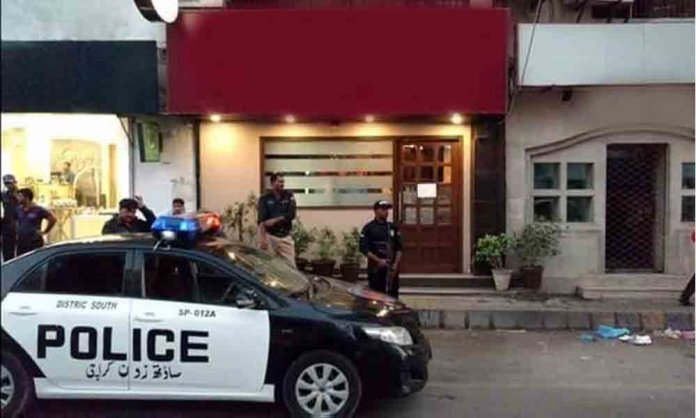 Losing a child is a parent's worst fear. A family in Karachi suffered the loss of both their rays of sunshine, Ahmed (1.5 years old) and Muhammad (5 years old), while their mother is bravely fighting for her life.
This tragedy came forth as the children and their mother was hospitalized because of food poisoning. Reportedly, the family had gone to an eatery, Arizona Grill, located in Zamzama followed by a trip to Chunky Monkey in DHA Phase 4.
Boast Basin Restaurants Fined & Sealed by Sindh Food Authority!
After sealing the restaurant and the amusement park, officials were alerted that the seal had been violated and some illegal activity was going down. Upon reaching the site, the authority confiscated meat that was almost 4 years past its expiry date.
Over 50 kilograms of the meat, juice concentrates and other ingredients used to prepare food were confiscated from the warehouse. Sindh Food Authority (SFA) operations director Abrar Sheikh added that the restaurant did not disclose the location about the warehouse during the raid.
On the other hand, Arizona Grill has brushed off the news in regards to the meat discovery.
The images being flashed on the media are of imported meat. Our steaks are priced between Rs700 and Rs800, while restaurants that use imported meat charge Rs7,000 to Rs8,000 for a steak. It is not viable for us to use imported meat, hence all our meat is locally sourced. -Sardar Raziq, PECHS Branch Manager
Arizona Grill's Owner Releases Video Statement 
Social media was on fire after pictures of expired meat from Arizona Grill's kitchen went viral.
To clear the air on the matter, Arizona Grill's CEO took to Facebook and dropped massive truth bombs about Sindh Food Authority's raid.
Watch video below.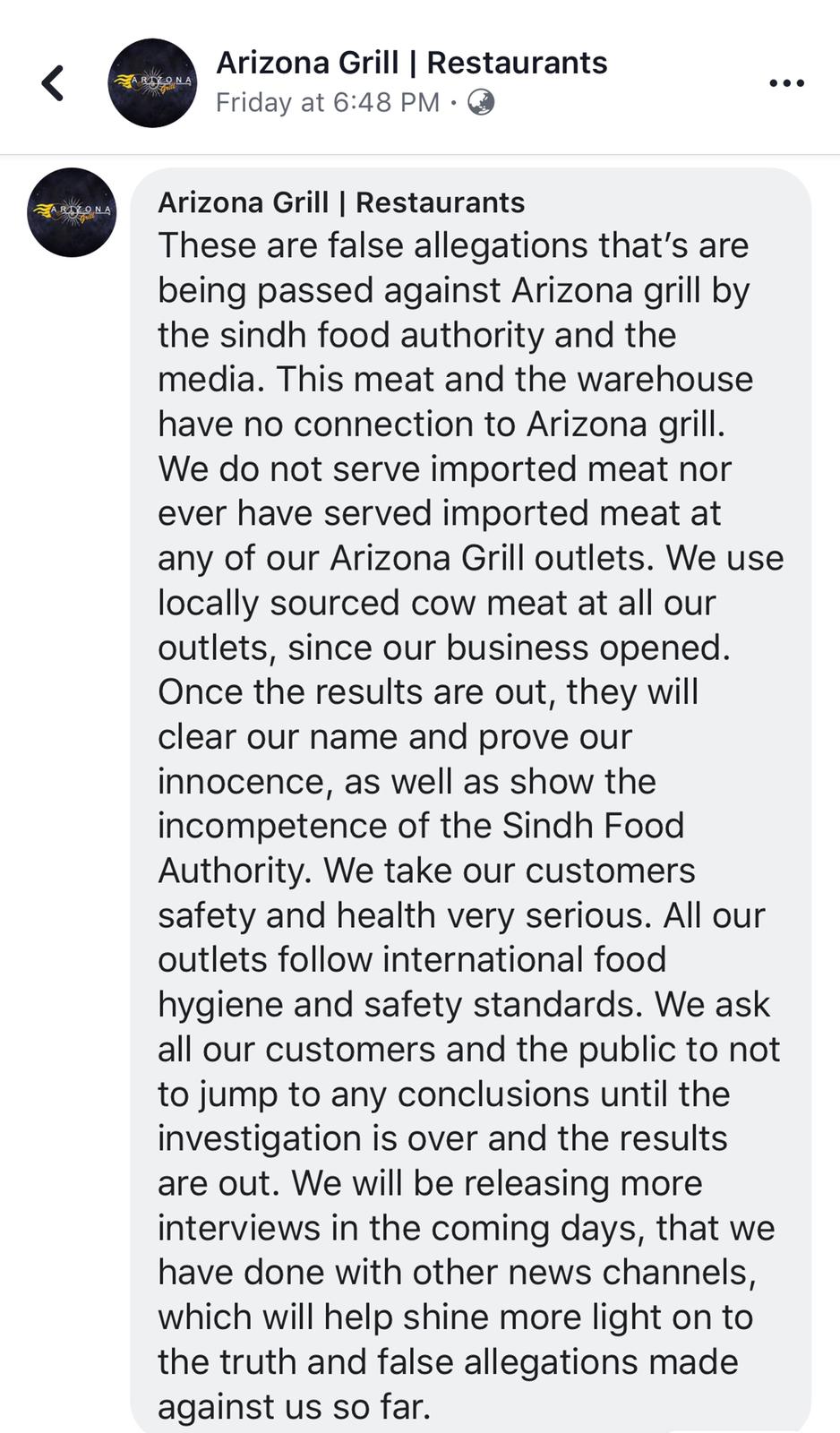 Dangra Family Pleads Over Social Media
A family friend took to social media to request everyone not to share images of the children and their mother. The tragedy has already shaken the family and their friends to the core. They have requested that rumors and images are hurting sentiments and should be put to an end.
As of now, there is still no official report or word about what had happened from the officials. The mother is in the ICU in serious condition and the reports from the children's postmortem reports are still due.
She further adds that "It's is a request from the Dangra family that people STOP SHARING IMAGES OF THE MOTHER AND CHILDREN and avoid sharing any rumors via WhatsApp or any other social media platform. All those indulging in all this should be ashamed of them themselves since the family is in so much distress, they haven't slept or eaten in days, it's not easy to put down two coffins together. Please have mercy on them and stop all the nonsense."
Note: this is a developing story.
Have more to add? Share your insights with us below!
Stay tuned to Brandsynario for more news and updates.