Squid Game has certainly become one of the most popular seasons of this year. Not only that, it is set to become the most popular show in Netflix history. With a superb plotline and a tremendous atmospheric value, the show is certainly worth a watch. In fact, the show is so engaging, you might not be able to get up before the season is over. It even has a rating that does not allow all ages of an audience to view it. But what is even more amazing is that the beloved Squid Game is full of easter eggs.
Now, there are many types of Easter eggs. An Easter egg is basically an underlying reference or a hint towards something else. Today, we take a look at all the artistic Easter eggs that the season has. Be it by famous painters or celebrities, the show is full of them.
Alert: Let us warn you first that there are some major spoilers ahead so if you haven't seen it yet, watch it before proceeding!
You were warned!
1. Relativity of Escher + La Muralla Roja by Ricardo Bofill
Relativity is a famous illustration by Dutch Artist, MC Escher. In it, the concept of gravity does not exist and stairways are connected to each other. Additionally, the figures in the entire lithography have identical faces and pose no difference.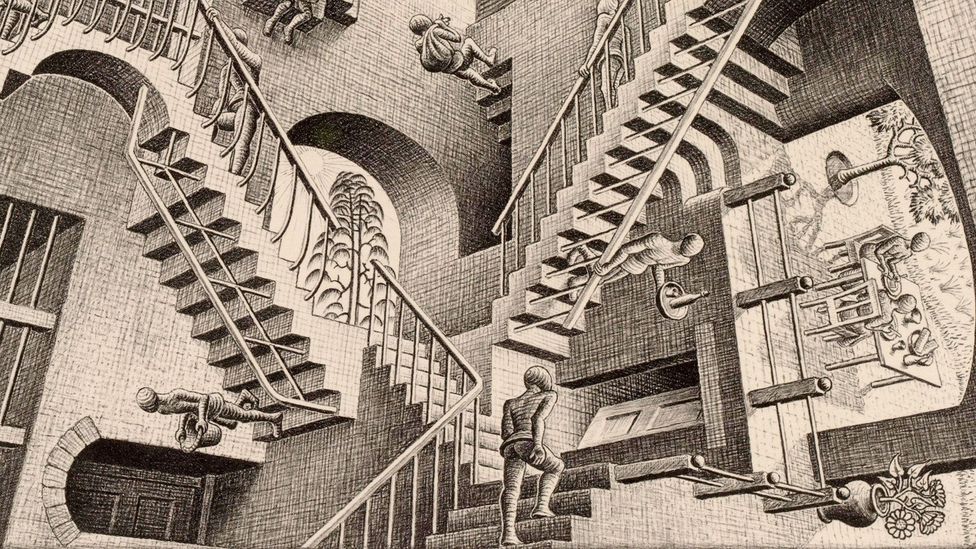 Similarly, La Muralla Roja is an apartment complex in Spain, on top of a cliff. The cliff overlooks the Mediterranean sea. The colors used in it are reflected on the surfaces of the sky and the sea.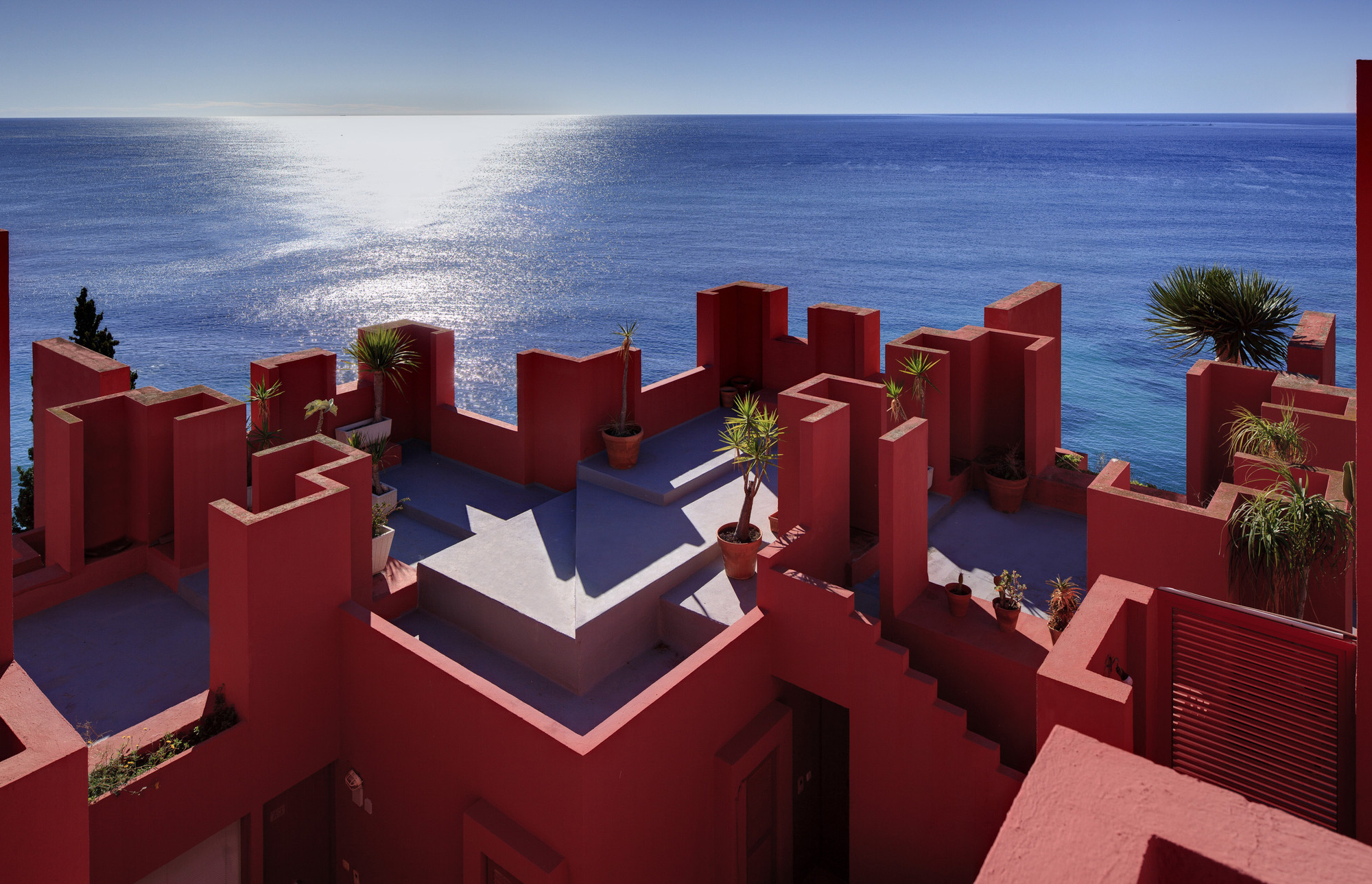 Similarly, the staircase area in Squid Game is a direct Easter egg of these two depictions. As we can see below, the resemblance is uncanny.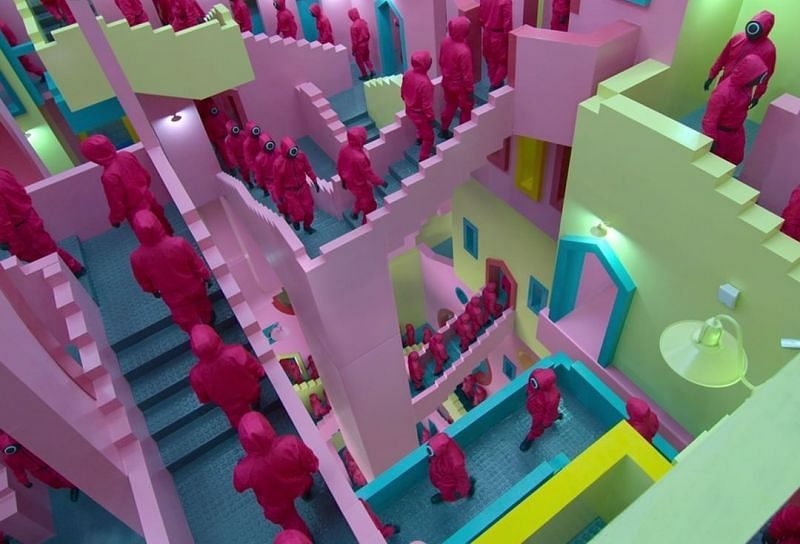 2. Munch's Cry (Squid Game Episode 1)
There is a famous painting in history by the name of 'The Scream'. In it, a figure has its hands to its head and is letting out a blood-curdling scream. The reason behind this is because the artist, Edvard Munch, saw the sky turn blood red and the river with it. He felt anxiety.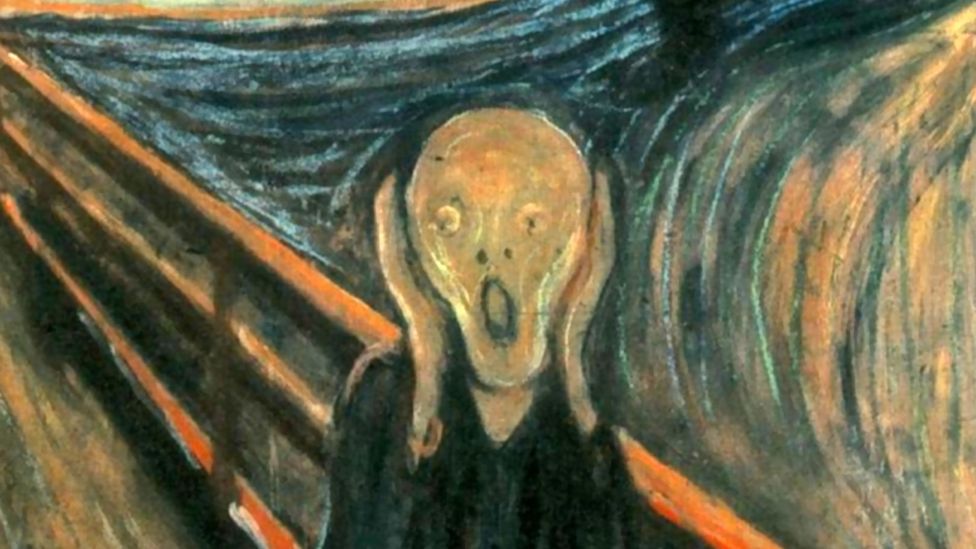 A contestant from the first game of Squid Game felt the same way when blood was splattered on her and she screamed. The blood of the sky is symbolized here through the gunfire and people dying in the 'green light, red light' round.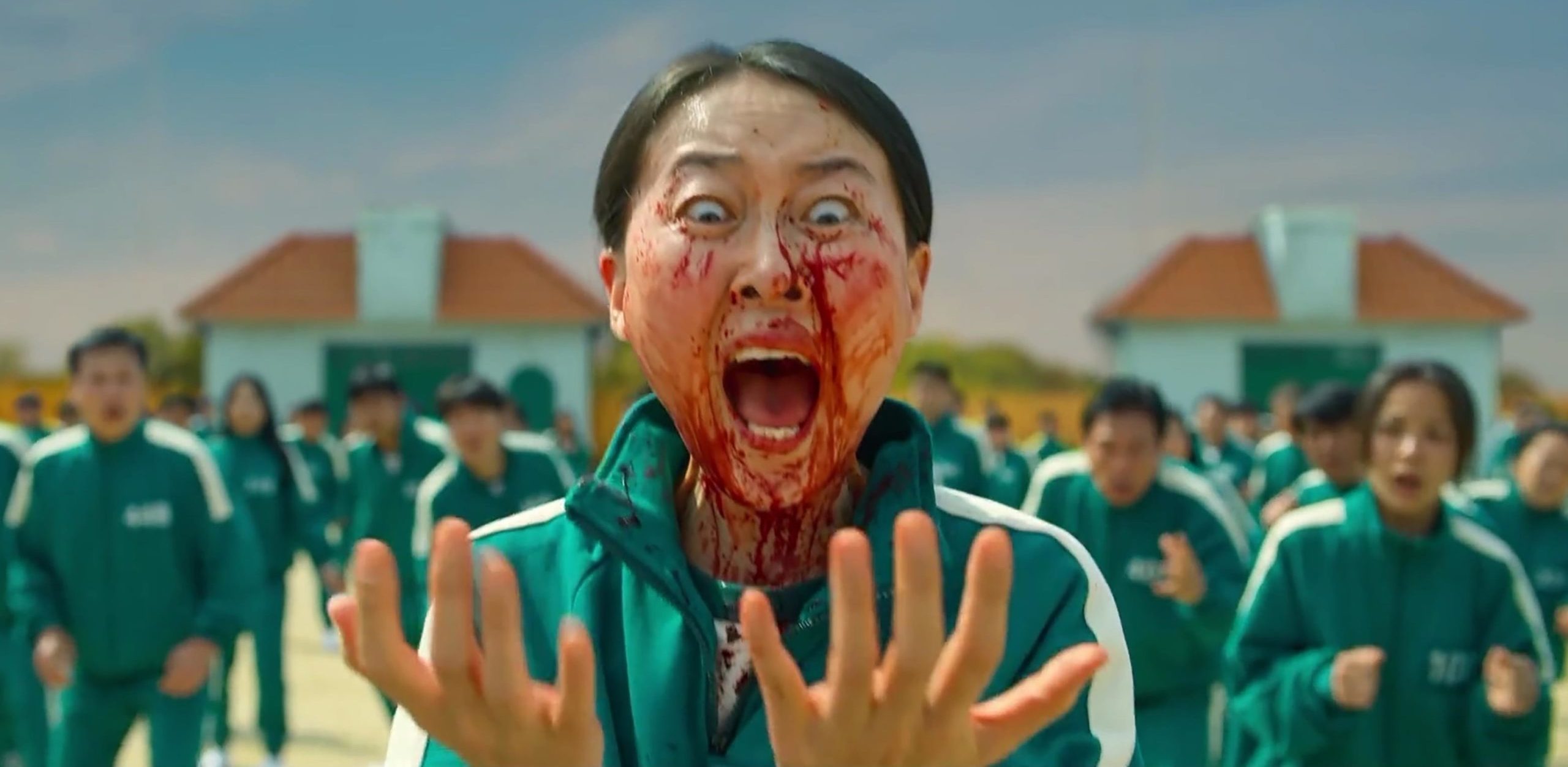 Read More: Why Is Squid Game Trending On Netflix? Here's Everything You Need To Know
3. Rothschild's Surrealist Ball (Squid Game Episode 7)
This was a known festivity in history where people showed up in masks. Quite a lot of famous people were present, we could call them VIPs. They were wearing animal masks, either of a deer or of a lion. It was quite a famous ball arranged by Marie-Hélène de Rothschild.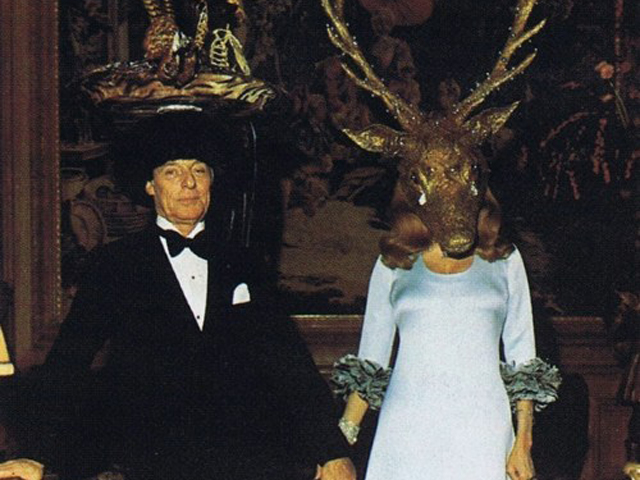 In Squid Game, the VIPs were all wearing the same masks as Rothschild's ball. Not only that, when they were watching the game, even the environment was jungle-themed. This includes people dressed as furniture.
4. Judy Chicago's Dinner Party (Episode 8)
This is quite a famous portrayal which consists of a triangular shape and 39 dining tables set up. Each table is attributed to mythological and historical figures from different eras, all of them women.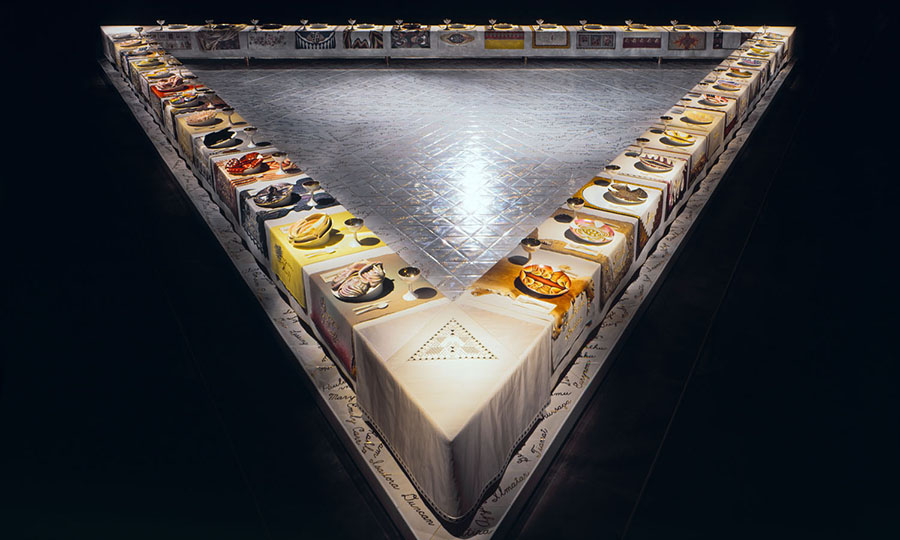 In episode 8 of the tv show, the three remaining players are seated in a triangular manner, just the same as the dinner party depiction.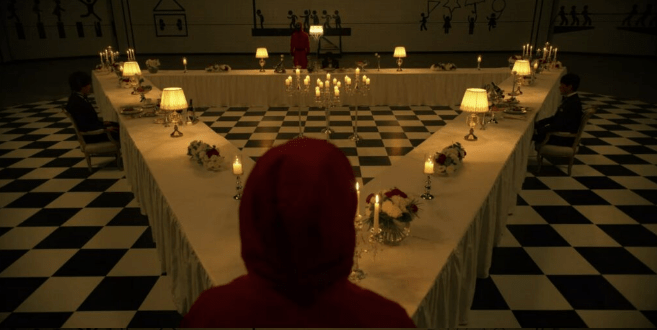 Read More: Squid Game: The Scary Doll Originates From Korean Textbooks
5. The Creation Of Adam (Episode 9)
This is one of the most famous illustrations of history. It depicts God making Adam and the image can be seen as a form of a mirror. It is to depict that man has been made in the image of God.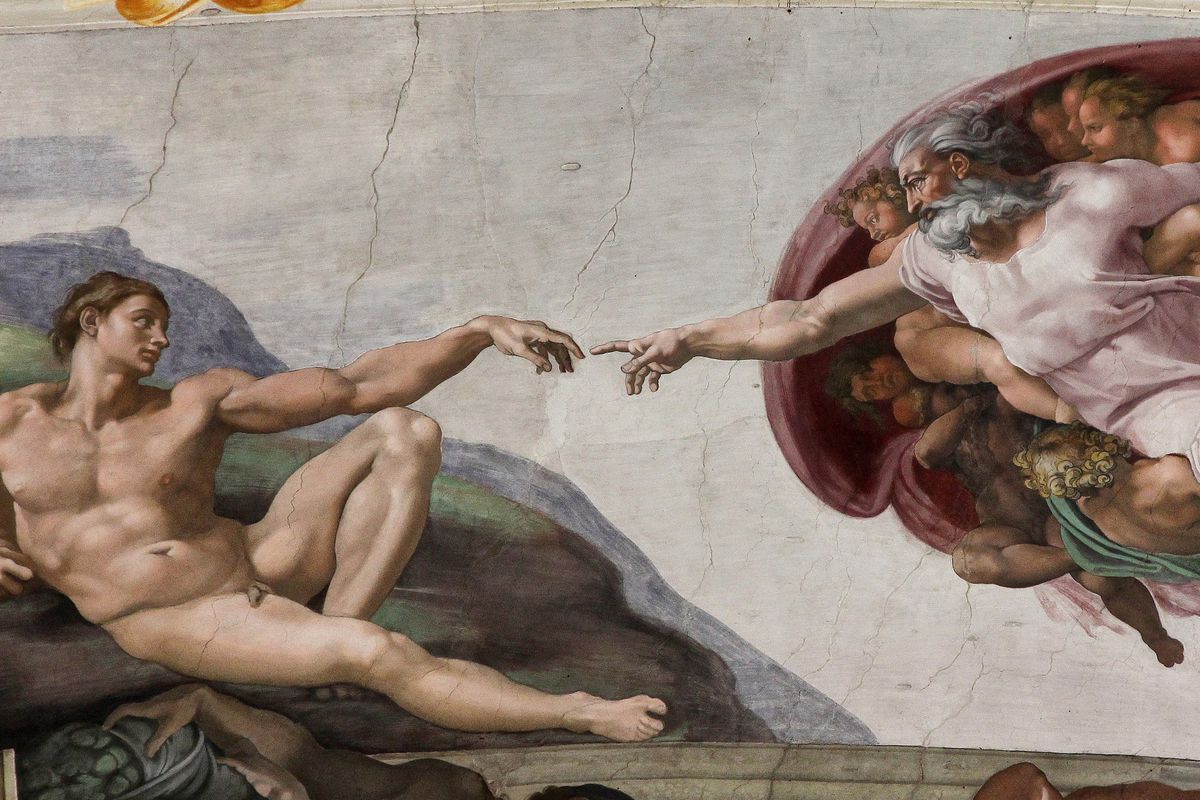 At the end of the season, the near-touching of the two hands is seen between the two remaining players. However, as opposed to touching as shown in the painting, Sang Woo chooses to die instead, leaving player 456 as a winner.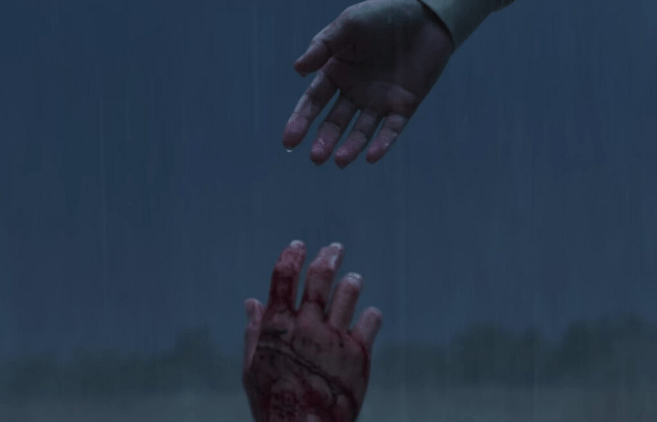 Did you notice these then? Let us know in the comments!
Stay tuned for more from Brandsynario!