Squid Game— the show on everybody's mind. We have to admit, the hype is worth it. The intense, suspense-loaded and graphically overwhelming Korean show has many addicted to it. In just a matter of weeks, the show has broken several records and become the most-watched series on Netflix. Here's a little about its inspiration:
The Red Light, Green Light Game
Out of all the games played on the show, this one has to be the most epic. The red light, the green light game is a classic played by children all over the world. In Pakistan, we mainly refer to it as stop and go game! It's hilarious yet profound how in childhood, we're the same as very different people.
The game also has the most memes made on it and why wouldn't they be? The doll was creepy, funny, and terribly scary. But do you know where or what inspired the doll in Red Light, green light in Squid Game?
The Inspiration Behind The Doll
Someone on the internet pointed out what could have inspired the doll and they make a convincing case. This is a picture of a 1st grade textbook from Korea from the 70s! The girl in the picture has the same hairstyle and clothes on. Moreover, even the colour combination of the clothes is the same! This is the textbook cover: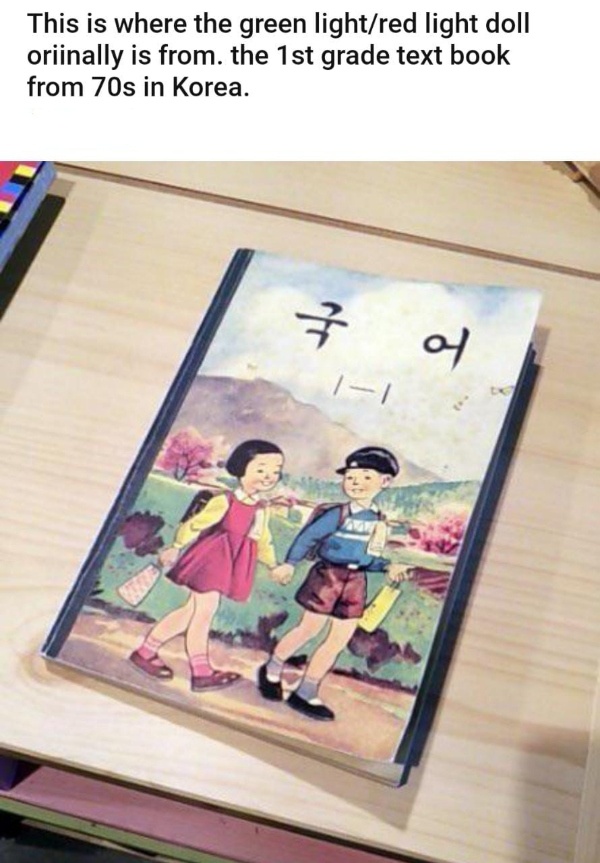 The stars of Netflix's #SquidGame reveal the origins of the Red Light, Green Light doll in the first episode.

The figure is commonplace in South Korean textbooks and schools, making it all the more terrifying. https://t.co/fIry8DXf7E pic.twitter.com/OzzEHeAmDf

— Screen Rant (@screenrant) October 7, 2021
This is the famous killer doll in Squid Game: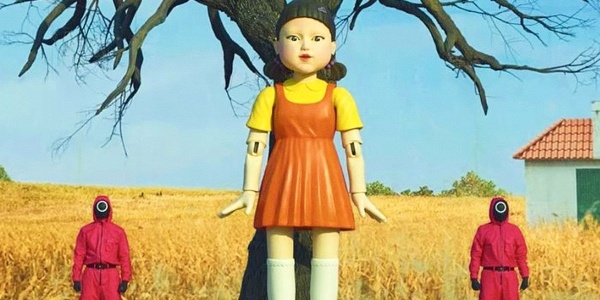 Do you buy it?
Read more: Squid Game But Make It Pakistani— What Games Would You Find?
Is Squid Game Deserving of Its Hype?
Squid Game is a special Korean series. We say special because unlike other shows on Netflix that gained tremendous popularity, Squid Game has no plot in short. It's each episode follows a game and that's about it. However, what hooks its audience is how emotion is displayed in the middle of the games. The uniqueness of the characters— can we get a round of applause for the old man? And, the twists and turns in the show!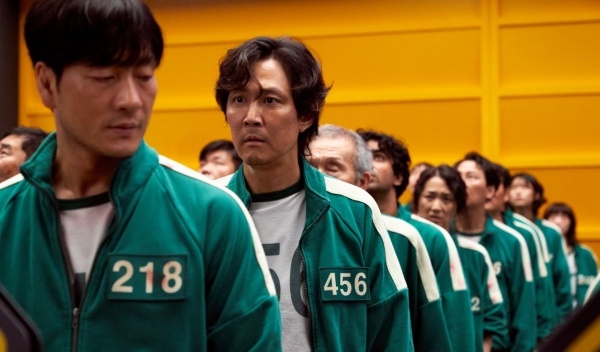 For instance, when the team is about to lose in tug of war but the old man devises a strategy, it blows your mind. That's not all— the secret operations inside and the entry of the policeman makes sure to keep you at the edge of your seat. You can never predict what's to come next and that's why it deserves the hype.
Read more: 6 Squid Game Mistakes That Will Make You Re-Watch The Show
Stay tuned to Brandsynario for the latest news and updates.