If you don't know what Squid Game is, you might be 0.5% of the population at the moment. Netflix has a crazy hit on its hands with Squid Game which is its most popular Korean drama to date. It has also easily become its most most-watched foreign-language productions period. The show is a mash-up of Hunger Games and Kill Bill so what is the craze about? We bring it all to you.
The official synopsis reads: "Hundreds of cash-strapped players accept a strange invitation to compete in children's games. Inside, a tempting prize awaits with deadly high stakes."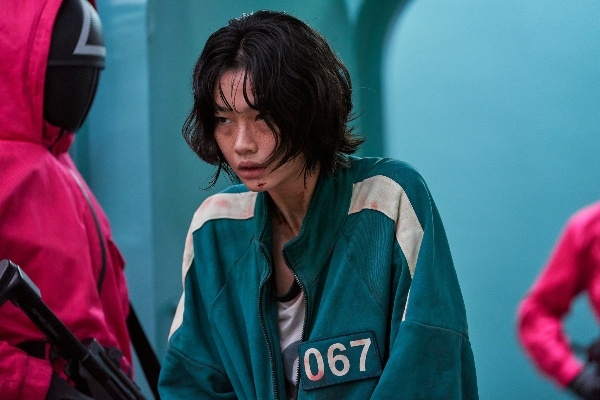 Squid Game
Squid Game is coming as the topmost show on Netflix in many countries, including the US. It has also maintained this position since the day it came out. The show is based on a deadly game called – you guessed it – the Squid Game. In this game, people risk their lives to win prize money. The show begins with 456 people who are financially struggling and have joined the league to win a US$ 45.6 billion prize.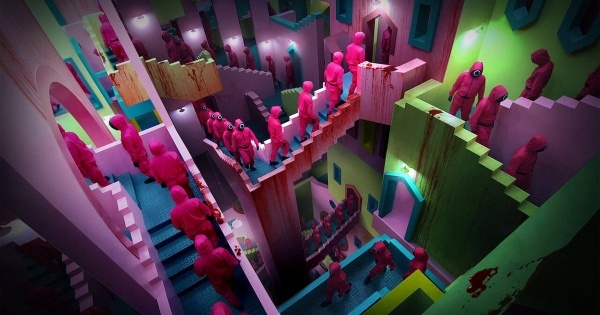 The show focuses on a man who is a divorcee and lives with his mom. When he gets recruited to play the game, he finds his neighbourhood friend as a participant in the game. Though trusting him, he finds that the friend may not be as sincere as he seems. He becomes an enemy midway but then sacrifices himself in the game and dies. Traumatized after what happened to his friend and the other 455 (or rather, 454) people, the protagonist accepts the prize money but refused to celebrate it. At the end of the season, he does choose to use the money, and the conviction he does it with fuels the chances of a season 2. 
The idea of Squid Game basically was that there will be six games that you have to win, the losers, die.
Read more: 5 Netflix Shows That Will Increase Your Intelligence
Far-reaching Effects of Popularity
Squid game is a show with just nine episodes. The show has also become the most viral hit on the site. However, its popularity is not just limited to itself. Analysts are noticing that Squid Game is actually so popular that it is boosting similar shows. Its popularity is contagious because it is causing a surge of views in similar shows that Netflix offers. As a result, many similar shows have come on the "trending" page despite being much older. The cases in point are Alice in the Borderland and Sweet Home— two older shows that have been revived thanks to Squid Game.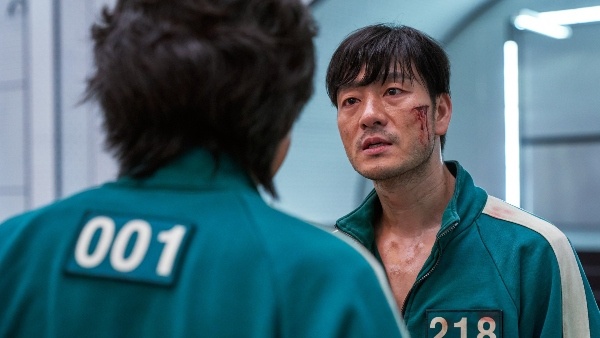 Netflix Set For The Next Year?
We bet Netflix is thanking Squid Game with all that it has right now. The site was expected to slow down by the end of 2021 due to the easing of lockdown restrictions. However, with shows like this one, people would rather in and Netflix and (whatever you call it!)
Read more: Netflix Establishes New Emmy Record With 44 Wins In Single Year
Stay tuned to Brandsynario for the latest news and updates.