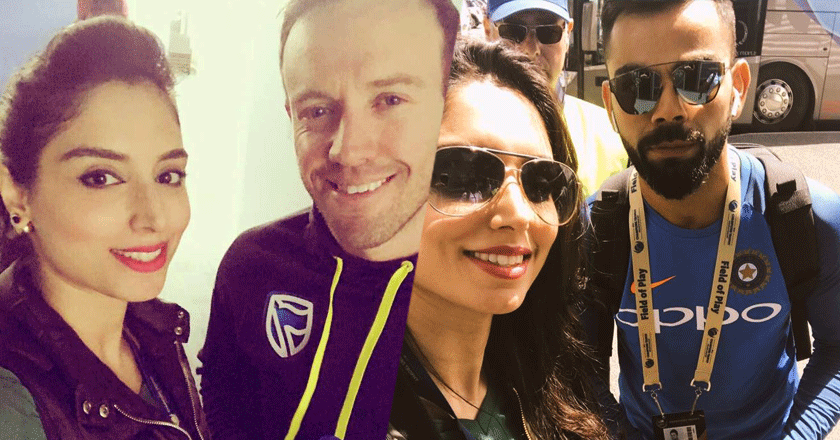 Zainab Abbas might just be the answer to our prayers to win the ICC Champions Trophy 2017! The journalist, known to be the face of Dunya News and one of the official presenters at HBL PSL is Pakistan's good luck charm.
Zainab's spell started after she took a selfie with South Africa's very own AB de Villiers prior to the Pakistan vs South Africa game. She used the caption "Told him to go easy on us tomorrow", and believe it or not, AB took it quite seriously and got out on a duck!
The lethal selfies did not end there, Zainab then took a selfie with Indian skipper Virat Kohli, and guess what? Yes! He also went for duck!
After finding out how lucky Zainab is for Pakistan Cricket Team, Pakistanis took social media by storm declaring the journalist as the real 'hero' behind the matches!
Social Media Reactions
What an Idea Sir Ji!
Aap ke mun mein gulab jaumun!
Sir, Apply Burnol Maybe?
Lagi lagi…. lagi lagi….kisi ko, aag lagi!!

And then, this showed up!
Zainab Abbas should consider being PCB's official ambassador! What do you think?
Stay tuned to Brandsyanrio for more news and updates.